READINGS for 2009-11-02
"I am the resurrection and the life, whoever believes in me, even if he dies, will live, and everyone who lives and believes in me will never die." – John 11:25
Probably the saddest moment a person encounters in his lifetime is the death of a loved one. Even Jesus himself experienced this kind of sadness when He wept upon learning of Lazarus's death. But Jesus also gives us hope. He gave life to the dead. Many have also witnessed His resurrection and He promised the same to those who believe in Him. There is no better way to manifest such belief but in the way we live our lives while we're still alive.
It is said that a life well lived is a life that's not wasted. A life offered up in the glory of God will see His glory for eternity. A person remains alive in the hearts of those he left behind when he has lived a meaningful life that has touched many. Such is the case of Mother Teresa and Pope John Paul II.
But we need not be a living saint or a pope to make an impact with our lives. Our lasting legacy can be attained by holding on to our faith in God and striving to live a life in union with Christ. People will remember us not so much by what we have achieved in this life but how we lived our lives
.
Jane Gonzales
How do you want people to remember you after your life on earth has ended? What do you need to start doing to leave that kind of legacy?
Dear Lord, with a humble heart, I offer up my life to You. I choose to believe in You. Have your way in my life. In Jesus' Name, amen.
When we remember our dead we entrust them once again into the merciful hands of the Lord. Death seems at first to be so final, but it is really only another step on the way to salvation. We have to learn not to fear death but to welcome it as the opportunity that allows us to approach ever closer to God. It may be the end of our earthly pilgrimage, but it is also the beginning of eternal life.
1
The souls of the just are in the hand of God, and no torment shall touch them.
2
They seemed, in the view of the foolish, to be dead; and their passing away was thought an affliction
3
and their going forth from us, utter destruction. But they are in peace.
4
For if before men, indeed, they be punished, yet is their hope full of immortality;
5
chastised a little, they shall be greatly blessed, because God tried them and found them worthy of himself.
6
As gold in the furnace, he proved them, and as sacrificial offerings he took them to himself.
Psalm 27:1, 4, 7 and 8b and 9a, 13-14
R: The Lord is my light and my salvation.
1
The LORD is my light and my salvation; whom should I fear? The LORD is my life's refuge; of whom should I be afraid?
(R)
4
One thing I ask of the LORD; this I seek, to dwell in the house of the LORD all the days of my life, that I may gaze on the loveliness of the LORD and contemplate his temple.
(R)
7
Hear, O LORD, the sound of my call; have pity on me, and answer me.
8
Your presence, O LORD, I seek.
9
Hide not your face from me.
(R)
13
I believe that I shall see the bounty of the LORD in the land of the living.
14
Wait for the LORD with courage; be stout-hearted, and wait for the LORD.
(R)
At baptism, we receive not just the forgiveness of our sins, but the promise of eternal life. When we sprinkle the body of a dead person with holy water, we are reminding ourselves of this baptismal promise. The waters of baptism were the beginning of God's promise of salvation. We now trust that God will bring that promise to fulfillment in the lives of our departed brethren.
3
Brothers and sisters: Are you unaware that we who were baptized into Christ Jesus were baptized into his death?
4
We were indeed buried with him through baptism into death, so that, just as Christ was raised from the dead by the glory of the Father, we too might live in newness of life.
8
If, then, we have died with Christ, we believe that we shall also live with him.
9
We know that Christ, raised from the dead, dies no more; death no longer has power over him.
Jesus will raise Lazarus to life as a sign of what will happen when we are all raised from the dead on the last day. The title of 'Resurrection and the Life' that Jesususes of Himsel, will be applied to all who believe. Faith in Jesus cannot be defeated even by death. In fact, death enhances its strength, as we believe that when we are raised from the dead we will receive a new life that will never know the corruption of sin and death.
21
Martha said to Jesus, "Lord, if you had been here, my brother would not have died.
22
But even now I know that whatever you ask of God, God will give you."
23
Jesus said to her, "Your brother will rise."
24
Martha said to him, "I know he will rise, in the resurrection on the last day."
25
Jesus told her, "I am the resurrection and the life; whoever believes in me, even if he dies, will live,
26
and everyone who lives and believes in me will never die. Do you believe this?"
27
She said to him, "Yes, Lord. I have come to believe that you are the Messiah, the Son of God, the one who is coming into the world. "said to his fellow disciples, "Let us also go to die with him."
think:
At baptism, we receive not just the forgiveness of our sins, but the promise of eternal life.
_________________________________________________________

God's special verse/thought for me today________________
_________________________________________________________

T O D A Y ' S BLESSING LIST
Thank You Lord for:
____________________________________
_______________________________________________________
READ THE BIBLE IN ONE YEAR Isaiah 64-66
Today we celebrate the Feast of All Souls. This is an important day because when we remember our dead, we also pray for the repose of their souls — that they will now be enjoying eternal life in heaven. The Letter to the Hebrews tells us that it is appointed for men to die once, and after that comes judgment (Hebrews 9:27). This tells us quite clearly that we need to take seriously the life we are now living as one day, it will come to an end and so will our opportunity to receive the gift of salvation from God.
None of us knows the exact time of our mortal death beforehand, but we do know that we will die! Therefore, we need to ensure, to the best of our ability, that we do not waste this opportunity to receive the grace of salvation and to live it to the best of our ability. We can be sure that God will not hold back the grace we need to live according to His commandments and so embrace a life of holiness. The question that each of us has to answer for ourselves is, "What priority am I going to give to living and pursuing a holy life?"
The Psalmist tells us that only fools will say that God does not exist — well, there must be plenty of 'fools' in the world as there seems to me to be plenty of people living as if God does not exist to them, or if He does, is irrelevant. Nothing could be further from the truth! God is the one supremely relevant and indispensable aspect of human existence. Unless we give Him the attention that He deserves, we will find ourselves in increasingly uncomfortable situations to the point that we may even endanger or forfeit eternal life with God.
We need to take seriously the knowledge that we will die and act accordingly — by this I mean prepare ourselves well for the time when we will stand before God in judgment to give an account of our lives.
Fr. Steve Tynan, MGL
What am I presently doing that could be regarded as preparation for eternal life? Do I think I am really taking the work of my salvation seriously?
Holy Spirit, awaken in my heart and mind the urgency of the need for conversion in my life. Help me to live according to the will of God and His commandments.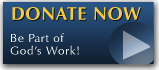 The FEAST is one of the happiest places on earth.

Click Here to find a Feast near you!
KERYGMA TV! is BACK
KERYGMA TV is on a new time slot and new channel Sundays 8 a.m. at IBC 13
Need Counseling? No Landline?
Now, you can use your mobile phone to call a friend for counseling at 09228407031. Or you may call our landlines 7266728, 7264709, 7259999 Mon-Fri 24-hrs, Sat 6am-5pm, Sun 6am-10am
BO BLOGS!
Go to Bo's Official Site and read his almost daily blog! Its not news, but thoughts and musings of Bo Sanchez. Get to know Bo in a more personal way --and find out what it means to live the life of a preacher. You get to enrich your faith as well.
DONATION
Remember to always donate your "first fruits"-not the last. Click on the "Donation" Box under the members menu - and you'll even see links to the nearest branches of the Banks where you can deposit.