READINGS for 2009-11-01
"Blessed are they who hunger and thirst for righteousness, for they will be satisfied." — Matthew 5:6
"Just juice?" I received that question a lot of times when I went into a juice fast for Lent last year. I felt fantastic afterwards.
I've met a lot of people who have an obsession for food. They get hungry a lot. They eat nonstop. They eat a meal, have a second helping and have a double dessert. After a couple of hours, they have a snack. After a few more hours, they have another meal. They keep on eating even if they're full.
But if they look deep down, they're not really hungry for food. Food is simply a substitute. They are hungry for love. Psychologist Mary Rexford, PhD, wrote about her own experience with food obsession, "My hungry self has turned to food as a substitute for that which is missing. One thing that has been missing for me, particularly during the years in which my suffering was the most intense, was love… the love that comes from within, an unconditional love that can only come from myself…."
I agree with Mary Rexford. Except on one point. Unconditional love doesn't only come from myself. I believe that God offers this beautiful, magical, unconditional love to each of us. Do you want to take it?
Bo Sanchez
Have you personally acknowledged God's personal love for you?
Lord, I receive Your love. Fill my hunger with it. Overflow me with Your love.
We celebrate today the Feast of All Saints. It is a good time for us to reflect on our lives in comparison to that which leads a person to become a canonized saint of the Church. There is nothing that stops us from becoming one of the select few who receive this honor except the choices we make in our lives. In a sense all of us are numbered among the saints already as the word actually refers to a person who has been 'set apart.' Even this meaning tells us something basic to being a Christian; to follow Christ means to separate ourselves from those whose focus is the world, and to live for God alone.
2
I, John, saw another angel come up from the East, holding the seal of the living God. He cried out in a loud voice to the four angels who were given power to damage the land and the sea,
3
"Do not damage the land or the sea or the trees until we put the seal on the foreheads of the servants of our God."
4
I heard the number of those who had been marked with the seal, one hundred and forty-four thousand marked from every tribe of the Israelites.
9
After this I had a vision of a great multitude, which no one could count, from every nation, race, people, and tongue. They stood before the throne and before the Lamb, wearing white robes and holding palm branches in their hands.
10
They cried out in a loud voice: "Salvation comes from our God, who is seated on the throne, and from the Lamb."
11
All the angels stood around the throne and around the elders and the four living creatures. They prostrated themselves before the throne, worshipped God,
12
and exclaimed: "Amen. Blessing and glory, wisdom and thanksgiving, honor, power, and might be to our God forever and ever. Amen."
13
Then one of the elders spoke up and said to me, "Who are these wearing white robes, and where did they come from?"
14
I said to him, "My lord, you are the one who knows." He said to me, "These are the ones who have survived the time of great distress; they have washed their robes and made them white in the blood of the Lamb."
Psalm 24:1b-2. 3-4ab. 5-6
R: Lord, this is the people that longs to see your face.
1
The LORD's are the earth and its fullness; the world and those who dwell in it.
2
For he founded it upon the seas and established it upon the rivers.
(R)
3
Who can ascend the mountain of the LORD? Or who may stand in his holy place?
4
One whose hands are sinless, whose heart is clean, who desires not what is vain.
(R)
5
He shall receive a blessing from the LORD, a reward from God his savior.
6
Such is the race that seeks for him, that seeks the face of the God of Jacob.
(R)
Love is always a central element of the life of a saint. Love can take on many different shapes, forms and expressions. What is critical to love is that it be an expression of self-giving; something generous and, in the case of a saint, probably beyond what we would ordinarily expect of a person. Each of us probably has a favorite saint, or maybe two or three — let us examine their lives closely to see how they expressed their love for God and others. Let us try to imitate them in this.
1
Beloved: See what love the Father has bestowed on us that we may be called the children of God. Yet so we are. The reason the world does not know us is that it did not know him.
2
Beloved, we are God's children now; what we shall be has not yet been revealed. We do know that when it is revealed we shall be like him, for we shall see him as he is.
3
Everyone who has this hope based on him makes himself pure, as he is pure.
The Beatitudes reflect a particular interpretation and application of God's love to the various situations we will encounter in our lives. Some talk about the Beatitudes as replacing the Old Testament Law or at least being an alternative to it. This is not strictly accurate. Yes, the Beatitudes may be considered part of the New Law of Christ, but as Jesus Himself tells us, this does not mean the Old Law has been abolished.
1
When Jesus saw the crowds, he went up the mountain, and after he had sat down, his disciples came to him.
2
He began to teach them, saying:
3
"Blessed are the poor in spirit, for theirs is the kingdom of heaven.
4
Blessed are they who mourn, for they will be comforted.
5
Blessed are the meek, for they will inherit the land.
6
Blessed are they who hunger and thirst for righteousness, for they will be satisfied.
7
Blessed are the merciful, for they will be shown mercy.
8
Blessed are the clean of heart, for they will see God.
9
Blessed are the peacemakers, for they will be called children of God.
10
Blessed are they who are persecuted for the sake of righteousness, for theirs is the kingdom of heaven.
11
Blessed are you when they insult you and persecute you and utter every kind of evil against you falsely because of me.
12
Rejoice and be glad, for your reward will be great in heaven.
think:
Love is always a central element of the life of a saint.
_________________________________________________________

God's special verse/thought for me today________________
_________________________________________________________

T O D A Y ' S BLESSING LIST
Thank You Lord for:
____________________________________
_______________________________________________________
READ THE BIBLE IN ONE YEAR Isaiah 61-63
Things to be grateful for from the past week
________________________________________________________________
________________________________________________________________
_________________________________________________________________
Things to ask God for in the coming week
________________________________________________________________
_________________________________________________________________
________________________________________________________________
Most important word God told me this week
________________________________________________________________
________________________________________________________________
________________________________________________________________
inspiRAtiOnAl mOdels fOR life
Today we celebrate the Feast of All Saints. It seems to me that the Catholic world has lost something of the sense of the importance of these men and women as models of holiness for us to follow.
One of the most critical aspects of holiness is obedience, in this case obedience to the will of God. Now obedience has taken on the burden of being a "bad word" as the overwhelming pressures of secular society seek to encourage everyone to assert their individuality and to do what they want. However, when we look a little more closely at the agenda of the world, we discover that it is not the least bit interested in our doing what we want but in getting us to do what it wants us to do. This can be generally summarized this way: be good consumers of everything we want to sell you, and do not "rock the boat" by being too different and difficult to please.
It is here that the saints become for us models of true individuality in that they are the best examples of men and women who lived lives to the fullest potential. It is in God that we will discover the true reason for our existence, not in the world. It is in the will of God that we will find the best set of directions to lead us to lives of true fulfillment. The world is not the least bit interested in our living fulfilling lives from a spiritual and moral point of view. It wants us to submit to its secular humanist agenda and forget about asking too many questions that may call into doubt the values it promotes for its own ends.
An example of this is the advertising industry which is not interested in truth, but in selling the products it has to sell. They are not really concerned as to how they sell the products but that they are successful in doing so. Thus we need to look to the lives of saints to see the imperative to place our lives under the will of God rather than the will of the world. Only then will we have the possibility of living a truly fulfilling life.
Fr. Steve Tynan, MGL
When was the last time you read a book on the life of a saint? I hope you are reading at least one life of a saint every two months.
Lord Jesus, help me to be inspired by the lives of the saints to seek deeper obedience to Your will as I know that this is the only way to true human fulfillment.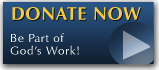 The FEAST is one of the happiest places on earth.

Click Here to find a Feast near you!
KERYGMA TV! is BACK
KERYGMA TV is on a new time slot and new channel Sundays 8 a.m. at IBC 13
Need Counseling? No Landline?
Now, you can use your mobile phone to call a friend for counseling at 09228407031. Or you may call our landlines 7266728, 7264709, 7259999 Mon-Fri 24-hrs, Sat 6am-5pm, Sun 6am-10am
BO BLOGS!
Go to Bo's Official Site and read his almost daily blog! Its not news, but thoughts and musings of Bo Sanchez. Get to know Bo in a more personal way --and find out what it means to live the life of a preacher. You get to enrich your faith as well.
DONATION
Remember to always donate your "first fruits"-not the last. Click on the "Donation" Box under the members menu - and you'll even see links to the nearest branches of the Banks where you can deposit.