READINGS for 2009-10-25
Jesus said to him in reply, "What do you want me to do for you?" The blind man replied to him, "Master, I want to see." – Mark 10:51
Bad things happen. One day, my 24-year-old nephew, PJ, got really sick. MRI results revealed a blood clot the size of a golf ball. His attending physicians recommended immediate operation. The cost of operation: P1.5 million!
Some things we cause to happen. Before signing the consent for the operation, I asked my sister that we pray over PJ and ask the Lord in a very specific way that he be given a new brain. We also prayed that he wouldn't need to be operated on since we couldn't afford it.
Miracles also happen. First, we were able to get a reservation under a charity ward in a different hospital that handles such cases. Next, the neurosurgeon who worked in that hospital was a long-time friend of my brother-in-law. Then, after an exhaustive and intensive battery of tests in the newhospital, which included an angiogram, the final doctors' report said there was no need for an operation and that the blood clot had disappeared!
Bad things happen. So do miracles.
Hermie Morelos
"Trouble and perplexity drive me to prayer and prayer drives away perplexity and trouble." (Philip Melanchthen)
Jesus, You are the God of the Impossible! I put my trust in You.
The work of salvation achieved by Jesus on the cross is the definitive work of freedom in all human history. Jesus freed us from the slavery of sin and set us free to live as the sons and daughters of God. There is no greater gift we could receive than this! Let us not abuse the freedom God has given us and embrace the fullness of the new life He offers us through faith in Jesus Christ.
7
Thus says the LORD: Shout with joy for Jacob, exult at the head of the nations; proclaim your praise and say: The LORD has delivered his people, the remnant of Israel.
8
Behold, I will bring them back from the land of the north; I will gather them from the ends of the world, with the blind and the lame in their midst, the mothers and those with child; they shall return as an immense throng.
9
They departed in tears, but I will console them and guide them; I will lead them to brooks of water, on a level road, so that none shall stumble. For I am a father to Israel, Ephraim is my first-born.
Psalm 126:1-2. 2-3. 4-5. 6 (3)
R: The Lord has done great things for us; we are filled with joy.
1
When the LORD brought back the captives of Zion, we were like men dreaming.
2
Then our mouth was filled with laughter, and our tongue with rejoicing.
(R)
Then they said among the nations, "The LORD has done great things for them."
3
The LORD has done great things for us; we are glad indeed.
(R)
4
Restore our fortunes, O LORD, like the torrents in the southern desert.
5
Those that sow in tears shall reap rejoicing.
(R)
6
Although they go forth weeping, carrying the seed to be sown, they shall come back rejoicing, carrying their sheaves.
(R)
The old priesthood could never really take sins away as both the offering and the offeror lacked perfection. In Christ, this lack of perfection is overcome in both instances. Christ is the true and spotless lamb who will be slain for our sins. He is also the High priest of the order of Melchizedek who will offer his own sacrifice! This may sound impossible, but remember, with God all things are possible!
1
Brothers and sisters: Every high priest is taken from among men and made their representative before God, to offer gifts and sacrifices for sins.
2
He is able to deal patiently with the ignorant and erring, for he himself is beset by weakness
3
and so, for this reason, must make sin offerings for himself as well as for the people.
4
No one takes this honor upon himself but only when called by God, just as Aaron was.
5
In the same way, it was not Christ who glorified himself in becoming high priest, but rather the one who said to him: "You are my son; this day I have begotten you";
6
just as he says in another place: "You are a priest forever according to the order of Melchizedek.
Bartimaeus knows that in the person of Jesus there is something at work that can heal his blindness. He is not willing to let Jesus pass by without at least trying to get his attention. He got it, and was healed. Let us learn from the perseverance of Bartimaeus and also his faith that when we seek something from God, we should not be so shy that we are afraid to put our case before Him.
46
As Jesus was leaving Jericho with his disciples and a sizable crowd, Bartimaeus, a blind man, the son of Timaeus, sat by the roadside begging.
47
On hearing that it was Jesus of Nazareth, he began to cry out and say, "Jesus, son of David, have pity on me."
48
And many rebuked him, telling him to be silent. But he kept calling out all the more, "Son of David, have pity on me."
49
Jesus stopped and said, "Call him." So they called the blind man, saying to him, "Take courage; get up, he is calling you."
50
He threw aside his cloak, sprang up, and came to Jesus.
51
Jesus said to him in reply, "What do you want me to do for you?" The blind man replied to him, "Master, I want to see."
52
Jesus told him, "Go your way; your faith has saved you." Immediately he received his sight and followed him on the way.
think:
The work of salvation achieved by Jesus on the cross is the definitive work of freedom in all human history.
_________________________________________________________

God's special verse/thought for me today________________
_________________________________________________________

T O D A Y ' S BLESSING LIST
Thank You Lord for:
____________________________________
_______________________________________________________
READ THE BIBLE IN ONE YEAR Isaiah 33-36
Things to be grateful for from the past week
________________________________________________________________
________________________________________________________________
_________________________________________________________________
Things to ask God for in the coming week
________________________________________________________________
_________________________________________________________________
________________________________________________________________
Most important word God told me this week
________________________________________________________________
________________________________________________________________
________________________________________________________________
A beggAR WhO is RicheR thAn i
Today's Gospel passage presents an amazing story, full of symbolisms and important lessons. We meet here the only person healed by Jesus whose name the evangelists have recorded: Bartimaeus, the son of Timaeus — a blind beggar. That alone is significant and makes us aware to have a closer look at this beggar. When you read the whole chapter 10 of Mark's Gospel, you will find two main themes: discipleship and blindness. The disciples, among them James and John (see last Sunday's Gospel and reflection), can physically see but they are blind to who Jesus is and to what He expects from them. Bartimaeus, on the other hand, is physically blind but "sees" clearly who Jesus is when he addresses Him with the messianic title "Son of David."
The rich man (see Gospel and reflection of October 11) was the most likely candidate to become a disciple of Jesus, but he failed when he was asked to detach himself from his wealth. Bartimaeus, on the other hand, even throws his cloak away so that nothing would hinder him to run to Jesus. By the way, the cloak is something which according to Jewish law nobody could take away from a person because it was essential for survival during the hot days and bitter cold nights.
Even though Jesus gives him the freedom to go his way, the healed beggar follows Jesus. Mark adds the words "on the way." This is significant for two reasons: first, because Jesus is on the way to Jerusalem where He will face His Passion and Death — and Bartimaeus is ready to accompany Him. Second, from the Acts of the Apostles, we learn that Christianity was called the "Way" — meaning Bartimaeus became a member of the Christian community.
After presenting so many persons who failed Jesus, Mark presents us in the most unlikely person a model for our faith and our relationship with the Lord. When we compare ourselves with beggar Bartimaeus, I think, we come to the conclusion that this beggar is richer than I am. What do you think?
Fr. Rudy Horst, SVD
What can I learn from the blind and then healed beggar Bartimaeus for my spiritual life and my relationship with the Lord?
Lord, the blind beggar makes me stand in shame before You. You have given me eyesight and enough things in life, but spiritually I am still quite blind. Today I beg You together with Bartimaeus: Lord, I want to see.
Sts. Crispin and Crispinian, Martyrs, pray for us.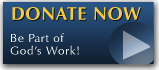 The FEAST is one of the happiest places on earth.

Click Here to find a Feast near you!
KERYGMA TV! is BACK
KERYGMA TV is on a new time slot and new channel Sundays 8 a.m. at IBC 13
Need Counseling? No Landline?
Now, you can use your mobile phone to call a friend for counseling at 09228407031. Or you may call our landlines 7266728, 7264709, 7259999 Mon-Fri 24-hrs, Sat 6am-5pm, Sun 6am-10am
BO BLOGS!
Go to Bo's Official Site and read his almost daily blog! Its not news, but thoughts and musings of Bo Sanchez. Get to know Bo in a more personal way --and find out what it means to live the life of a preacher. You get to enrich your faith as well.
DONATION
Remember to always donate your "first fruits"-not the last. Click on the "Donation" Box under the members menu - and you'll even see links to the nearest branches of the Banks where you can deposit.