READINGS for 2009-10-17
Not because Abraham obeyed the Law, but because he believed and was accepted as righteous by God. – Romans 4:13
It's interesting to note some of the additional laws that the Pharisees tacked on the Sabbath rule.
A man could ride a donkey without breaking the rule, but if he carried a switch then he'd be guilty of laying a burden on it.
A woman could not look in the mirror lest she sees a gray hair and be tempted to pluck it.
More recently, there are hotels in Israel that install "Shabbat" elevators. These elevators stop at every floor during Sabbath so that Orthodox Jews can avoid work by not having to push the buttons.
Extreme, huh? Well it's easy for us to point our finger at another but what about us?
We shy away from "meditating" lest we be accused of being New Agers.
We associate rock and roll, tattoos and body piercing with the work of the devil.
We think our request won't be granted if we don't complete our novena.
When will we learn that the solution to sin is not an ever-stricter code of behavior?
It is simply to know God
.
Cecil Lim
Do you focus too much on trivialities and in doing so lose sight of the whole picture?
Lord, help me overcome my legalistic tendencies
The promises God has made to us rest entirely on our faith. God will be faithful; there is no doubt about that. What we have the power to determine is our response to His promises. We can try to earn them if we want to but we will fail; the only successful path is by placing our faith in God and learning to trust that in His time all His promises will be fulfilled.
13
Brothers and sisters: It was not through the law that the promise was made to Abraham and his descendants that he would inherit the world, but through the righteousness that comes from faith.
16
For this reason, it depends on faith, so that it may be a gift, and the promise may be guaranteed to all his descendants, not to those who only adhere to the law but to those who follow the faith of Abraham, who is the father of all of us,
17
as it is written, "I have made you father of many nations." He is our father in the sight of God, in whom he believed, who gives life to the dead and calls into being what does not exist.
18
He believed, hoping against hope, that he would become "the father of many nations," according to what was said, "Thus shall your descendants be."
Psalm 105:6-7. 8-9. 42-43
R: The Lord remembers his covenant forever.
6
You descendants of Abraham, his servants, sons of Jacob, his chosen ones!
7
He, the LORD, is our God; throughout the earth his judgments prevail.
(R)
8
He remembers forever his covenant which he made binding for a thousand generations —
9
which he entered into with Abraham and by his oath to Isaac.
(R)
42
For he remembered his holy word to his servant Abraham.
43
And he led forth his people with joy; with shouts of joy, his chosen ones.
(R)
St. Ignatius of Antioch, whose Feast we celebrate today, was not worried by about what he was to say to the authorities. In fact, he welcomed the opportunity to witness to them as he desired martyrdom with a passion! He must have known and believed with all his heart the truth that God would speak through his life more
powerfully in death than in life. If we can come to that belief there is nothing that will daunt us in our walk as disciples of Jesus.
8
Jesus said to his disciples: "I tell you, everyone who acknowledges me before others the Son of Man will acknowledge before the angels of God.
9
But whoever denies me before others will be denied before the angels of God.
10
"Everyone who speaks a word against the Son of Man will be forgiven, but the one who blasphemes against the holy Spirit will not be forgiven.
11
When they take you before synagogues and before rulers and authorities, do not worry about how or what your defense will be or about what you are to say.
12
For the Holy Spirit will teach you at that moment what you should say."
think
:
The promises God has made to us rest entirely on our faith.
_________________________________________________________

God's special verse/thought for me today________________
_________________________________________________________

T O D A Y ' S BLESSING LIST
Thank You Lord for:
____________________________________
_______________________________________________________
READ THE BIBLE IN ONE YEAR Isaiah 1-4
Two years ago, I was blessed to visit with a group of pilgrims the ancient city of Antioch, now in Turkey. We celebrated our holy Mass in the cave where, according to tradition, St. Peter stayed during his time in Antioch. Why do I tell this? Because today
the Church honors St. Ignatius, who was from 70 to 107 the third bishop of Antioch. As a Christian leader, he was arrested and sent to Rome where he was thrown to fierce wild animals in the Flavian Amphitheater. On his way to his martyrdom, he wrote several letters to Christian communities and to St. Polycarp, the bishop of Smyrna. One of the main themes in his letters is "unity."
"For Ignatius, unity was first and foremost a prerogative of God, who, since He exists as Three Persons, is One in absolute unity. Ignatius often used to repeat that God
is unity and that in God alone is unity found in its pure and original state," Pope Benedict XVI said in his General Audience on 14 March 2007. It is then the task of Christians to reflect God's unity by being united among themselves and with the leaders of the Church. St. Ignatius was the first in Christian literature to attribute to the
Church the adjective "catholic" or "universal": "Wherever Jesus Christ is," he wrote, "there is the Catholic Church." Pope Benedict therefore rightly said, "Ignatius is truly the 'Doctor of Unity.'"
Unfortunately, the Church is not united but split into many denominations and sects. Even in the Catholic Church, in Catholic communities, there is too much disunity. Unfortunately, there is lack of unity in many families. Unity seems to be an unreachable ideal. And yet, we cannot just shrug our shoulders because we feel helpless. For Jesus prayed during the Last Supper "that all may be one." It is like the Last Will and Testament of Jesus for us to work for unity.
Let us pray that the Lord will help us to attain this unity with Him and with our fellowmen so that we may be found at last unstained and worthy to be united with the Triune God forever.
Fr. Rudy Horst, SVD
How could I work for unity where God has placed me?
Lord, You dream of and desire unity among Your disciples. Lord, make me an instrument of unity in
the environment You have placed me.
St. Ignatius of Antioch, Bishop and Martyr, pray for us.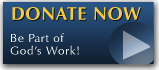 The FEAST is one of the happiest places on earth.

Click Here to find a Feast near you!
KERYGMA TV! is BACK
KERYGMA TV is on a new time slot and new channel Sundays 8 a.m. at IBC 13
Need Counseling? No Landline?
Now, you can use your mobile phone to call a friend for counseling at 09228407031. Or you may call our landlines 7266728, 7264709, 7259999 Mon-Fri 24-hrs, Sat 6am-5pm, Sun 6am-10am
BO BLOGS!
Go to Bo's Official Site and read his almost daily blog! Its not news, but thoughts and musings of Bo Sanchez. Get to know Bo in a more personal way --and find out what it means to live the life of a preacher. You get to enrich your faith as well.
DONATION
Remember to always donate your "first fruits"-not the last. Click on the "Donation" Box under the members menu - and you'll even see links to the nearest branches of the Banks where you can deposit.