READINGS for 2009-10-06
"There is need of only one thing. Mary has chosen the better part and it will not be taken from her." – Luke 10:42
During weekdays, he would drive himself to work and be boss to his staff as vice president of finance in a humongous manufacturing company. Once a week, in the evening, and on weekends, he would prepare his garage for a prayer meeting. He'd fix the chairs, clean the blackboard, set up the sound system, check the bathrooms for toilet paper and other small jobs.
When his son Bo started preaching at the age of 13, this boss — a chief accountant and an MBA graduate — would be in the audience, listening and absorbing everything that his son was teaching.
His humility was astounding, and his desire to serve God had no boundaries, no creed and no distinctions. He preferred to serve.
Gene Sanchez passed away a couple of years ago but his life's witness continues beyond the grave. He taught me that humility, more than man's accolade, is the better portion
.
Chelle Crisanto
Are you proud of your position, title and achievements? Do you glory in the honor that your colleagues give you?
Please help me be humble, Lord, amidst my victories that You may be seen and not me.
And Nineveh is converted, much to Jonah's disgust (see Chapter 4)! The message here is that we are never beyond redemption! God's love and mercy is so great and complete that He can redeem us from any sin except that of refusing to submit our lives to Him. This is the one essential aspect of forgiveness that we need to contribute towards — namely, accepting the forgiveness God offers us. We can choose not to accept it. In that case, we will remain in our sins and be destined for eternal damnation.
1
The word of the LORD came to Jonah a second time:
2
"Set out for the great city of Nineveh, and announce to it the message that I will tell you."
3
So Jonah made ready and went to Nineveh, according to the LORD's bidding. Now Nineveh was an enormously large city; it took three days to go through it.
4
Jonah began his journey through the city, and had gone but a single day's walk announcing, "Forty days more and Nineveh shall be destroyed,"
5
when the people of Nineveh believed God; they proclaimed a fast and all of them, great and small, put on sackcloth.
6
When the news reached the king of Nineveh, he rose from his throne, laid aside his robe, covered himself with sackcloth, and sat in the ashes.
7
Then he had this proclaimed throughout Nineveh, by decree of the king and his nobles: "Neither man nor beast, neither cattle nor sheep, shall taste anything; they shall not eat, nor shall they drink water.
8
Man and beast shall be covered with sackcloth and call loudly to God; every man shall turn from his evil way and from the violence he has in hand.
9
Who knows, God may relent and forgive, and withhold his blazing wrath, so that we shall not perish."
10
When God saw by their actions how they turned from their evil way, he repented of the evil that he had threatened to do to them; he did not carry it out.
Psalm 130:1b-2. 3-4ab. 7-8
R: If you, O Lord, mark iniquities, who can stand?
1
Out of the depths I cry to you, O LORD; Lord, hear my voice!
2
Let your ears be attentive to my voice in supplication.
(R)
3
If you, O LORD, mark iniquities, LORD, who can stand?
4
But with you is forgiveness, that you may be revered.
(R)
7
Let Israel wait for the LORD, for with the LORD is kindness and with him is plenteous redemption;
8
and he will redeem Israel from all their iniquities.
(R)
The correct path in life is usually the middle way. That is, we are to avoid the extremes where we neglect one aspect of life totally while we take up another. Perhaps the balance we find at this time of our lives will differ as we grow older, maybe it won't. This is often the way of life, learning to balance a number of priorities such that we satisfy them all to the best of our ability. Yes, sometimes something is compromised but we must avoid any compromise that completely neglects important aspects of our faith.
38
Jesus entered a village where a woman whose name was Martha welcomed him.
39
She had a sister named Mary who sat beside the Lord at his feet listening to him speak.
40
Martha, burdened with much serving, came to him and said, "Lord, do you not care that my sister has left me by myself to do the serving? Tell her to help me."
41
The Lord said to her in reply, "Martha, Martha, you are anxious and worried about many things.
42
There is need of only one thing. Mary has chosen the better part and it will not be taken from her."
think:
We must avoid any compromise that completely neglects important aspects of our faith.
_________________________________________________________

God's special verse/thought for me today________________
_________________________________________________________

T O D A Y ' S BLESSING LIST
Thank You Lord for:
____________________________________
_______________________________________________________
READ THE BIBLE IN ONE YEAR John 16-18
In the brief encounter we read about today, we meet in Martha and Mary two very different temperaments. Martha was the busy one who loved to serve, but in her anxious manner of preparing a good dinner for Jesus, she caused unrest. Mary, on the other hand, in her simple and trusting manner, waited on Jesus by sitting attentively at His feet and listened. For she knew what Jesus liked most: her attentive presence, her listening to Him when He spoke about God and
the Kingdom of God. She knew that anxiety and preoccupation keep here from listening and from giving the Lord her undivided attention.
We live in a busy world, especially those of us who live in the city. And we live in a noisy world. Wherever we go, there is noise. It is not easy to create in a modern home an atmosphere of quietness that would allow being attentive to the Lord, even for just a little while.
And I have met more than one person who feels uncomfortable when it is quiet. Are they afraid to encounter the Lord – or themselves?
Yes, let us admit it: We all have the tendency to become Marthas. But Martha was gently scolded by Jesus, or at least reminded that she has to learn
something from her sister Mary.
Only when we begin to realize the importance of "sitting at the feet of Jesus" can we begin to make effort to find such times, to create "oases of peace and quietness" where we can be attentive to nothing but the Lord.
I know well a very busy lawyer. But he makes it a point to spend every day at least some time in the prayer room of one of the churches near his
office or along the way home. It is a matter of making a decision. Having rested "at His feet," you would have gained peace and tranquility, spiritual
nourishment, and all the things you have to do you will be able to do much better.
The Lord asks us today to give Him our problems and anxieties because He is trustworthy and able to meet any need we have. His love and compassion frees us from unnecessary concerns and preoccupation.
Fr. Rudy Horst, SVD
Do I seek the Lord attentively? Is the Lord welcome in my home by creating time to listen to Him?
Lord, to be in Your presence, to listen to Your words is life and joy for me. Free me from needless concerns and preoccupations that I may give You my undivided love and
attention.
St. Bruno, Priest, pray for us.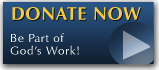 The FEAST is one of the happiest places on earth.

Click Here to find a Feast near you!
KERYGMA TV! is BACK
KERYGMA TV is on a new time slot and new channel Sundays 8 a.m. at IBC 13
Need Counseling? No Landline?
Now, you can use your mobile phone to call a friend for counseling at 09228407031. Or you may call our landlines 7266728, 7264709, 7259999 Mon-Fri 24-hrs, Sat 6am-5pm, Sun 6am-10am
BO BLOGS!
Go to Bo's Official Site and read his almost daily blog! Its not news, but thoughts and musings of Bo Sanchez. Get to know Bo in a more personal way --and find out what it means to live the life of a preacher. You get to enrich your faith as well.
DONATION
Remember to always donate your "first fruits"-not the last. Click on the "Donation" Box under the members menu - and you'll even see links to the nearest branches of the Banks where you can deposit.