READINGS for 2009-09-23
RulES foR SPIRITuAl GRoWTH
"Thus he has given us new life to raise again the house of our God and restore its ruins…" – Ezra 9:9
Padre Pio of Pietrelcina was an Italian Capuchin priest who was famous for his stigmata, wounds that correspond to those that Jesus had during His crucifixion. A holy man who often had to engage the devil in physical battles that left his body bruised and battered, Padre Pio was also a spiritual director who guided many in their faith walk.
He had five rules for spiritual growth: Weekly confession, daily Communion, spiritual reading, meditation and examination of conscience. He likened weekly confession to cleaning a room once a week. As for the examination of conscience, he suggested doing it twice a day — in the morning to prepare you for the day ahead, and in the evening as a form of retrospection. Padre Pio's rules for spiritual growth are simple despite the depth of his relationship and commitment to the Lord. Doing them doesn't require us to have doctorates in theology or knowledge of the Magisterium. Instead, they are things that even the baby Christian can do.
What are you doing daily to keep growing in the Lord?
Rissa Singson-Kawpeng
Is your spiritual life in ruins? What can you do to once again establish God's dwelling in your life?
Lord, I want to grow in my spiritual life. Grant me the discipline to apply Padre Pio's rules for spiritual growth.
This text is probably derived from reflection on what the Jewish people may have done wrong in the past. One of the common ways to establish peace was to intermarry and form some sort of alliance with pagan nations. Ezra reflects on the fact that such was probably not pleasing to God because it places our trust in men rather than in Him. For him it becomes very important to avoid such errors in the future.
5
At the time of the evening sacrifice, I, Ezra, rose in my wretchedness, and with cloak and mantle torn I fell on my knees, stretching out my hands to the LORD my God.
6
I said "My God, I am too ashamed and confounded to raise my face to you, O my God, for our wicked deeds are heaped up above our heads and our guilt reaches up to heaven.
7
From the time of our fathers even to this day great has been our guilt, and for our wicked deeds we have been delivered over, we and our kings and our priests, to the will of the kings of foreign lands, to the sword, to captivity, to pillage, and to disgrace, as is the case today.
8
"And now, but a short time ago, mercy came to us from the LORD our God, who left us a remnant and gave us a stake in his holy place; thus our God has brightened our eyes and given us relief in our servitude.
9
For slaves we are, but in our servitude our God has not abandoned us; rather, he has turned the good will of the kings of Persia toward us. Thus he has given us new life to raise again the house of our God and restore its ruins, and has granted us a fence in Judah and Jerusalem."
Tobit 13:2. 3-4a. 4befghn. 7-8
R: Blessed be God, who lives forever.
2
He scourges and then has mercy; He casts down to the depths of the nether world, and He brings up from the great abyss. No one can escape His hand.
(R)
3
Praise Him, you children of Israel, before the Gentiles, for though He has scattered you among them,
4
He has shown you His greatness even there.
(R)
So now consider what He has done for you, and praise Him with full voice. Bless the Lord of righteousness, and exalt the King of the ages.
(R)
In the land of my exile I praise Him, and show His power and majesty to a sinful nation.
(R)
7
Bless the Lord, all you his chosen ones,
8
and may all of you praise his majesty. Celebrate days of gladness, and give him praise.
(R)
Today we celebrate the Memorial of St. Padre Pio. Pio was a man dedicated to prayer who loved the Lord in all that he did. As we reflect a little upon the simplicity of his life and the many graces that God bestowed upon him, let us remember that such a life is possible for us if we are willing to surrender all to our faith and trust in God as Pio did. God will not refuse us the grace of sainthood if we are willing to embrace the struggles and sufferings that will surely accompany such a pure and holy grace.
1
Jesus summoned the Twelve and gave them power and authority over all demons and to cure diseases,
2
and he sent them to proclaim the kingdom of God and to heal [the sick].
3
He said to them, "Take nothing for the journey, neither walking stick, nor sack, nor food, nor money, and let no one take a second tunic.
4
Whatever house you enter, stay there and leave from there.
5
And as for those who do not welcome you, when you leave that town, shake the dust from your feet in testimony against them."
6
Then they set out and went from village to village proclaiming the good news and curing diseases everywhere.
think:
God will not refuse us the grace of sainthood if we are willing to embrace the struggles and sufferings that will surely accompany such a pure and holy grace.
_________________________________________________________

God's special verse/thought for me today________________
_________________________________________________________

T O D A Y ' S BLESSING LIST
Thank You Lord for:
____________________________________
_______________________________________________________
READ THE BIBLE IN ONE YEAR Wisdom 1-4
shAking the dust From our Feet
How should we understand 'shaking the dust from our feet?' Perhaps the only way we can understand it is in a utilitarian sense such as 'cutting our losses' or 'not continuing to bang our heads against a brick wall when it is not going to do any good.' There comes a time when we may not be able to make a difference and we need to have both the courage and the humility to know when to call it a day.
I think we see this attitude in the ministry of Paul when he decides to take the Gospel to the Gentiles upon discovering that the Jews do not seem to be interested in responding to it. Most of the modern-day 'how to be successful books' will tell us that we have to make the difficult decision to work with people who are responding to us rather than waste our time with those who are disinterested or incapable of responding.
This may sound like a very worldly principle but there is a sense in which we have to embrace it spiritually as well. We must always give room for the grace of God to work in a person's life. Yet even when it is the Gospel at stake, sometimes we have to make a decision when there is no response coming from someone. We have to respect the choice of people not to co-operate with the will and grace of God even if that is difficult. Sometimes we may have to walk away from something even if we do not want to, simply because there are other more important things to focus our energies or resources on.
Thus Jesus tells His disciples to 'shake the dust from their feet' in those towns that refuse to accept the Gospel. This is
never easy because you would never want to leave those who do not know God to their own devices out of fear that they might never respond to God, but sometimes it is the only thing we can do.
Fr. Steve Tynan, MGL
Are there any aspects of our lives where we are fighting an uphill battle that it is unlikely we will win? What are we going to do about it?
Jesus, You desire that all people accept the Gospel and receive the gifts that You offer them. Grant us the grace and humility to respond to Your call.
St. Thecla, Martyr, pray for us.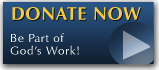 The FEAST is one of the happiest places on earth.

Click Here to find a Feast near you!
KERYGMA TV! is BACK
KERYGMA TV is on a new time slot and new channel Sundays 8 a.m. at IBC 13
Need Counseling? No Landline?
Now, you can use your mobile phone to call a friend for counseling at 09228407031. Or you may call our landlines 7266728, 7264709, 7259999 Mon-Fri 24-hrs, Sat 6am-5pm, Sun 6am-10am
BO BLOGS!
Go to Bo's Official Site and read his almost daily blog! Its not news, but thoughts and musings of Bo Sanchez. Get to know Bo in a more personal way --and find out what it means to live the life of a preacher. You get to enrich your faith as well.
DONATION
Remember to always donate your "first fruits"-not the last. Click on the "Donation" Box under the members menu - and you'll even see links to the nearest branches of the Banks where you can deposit.