READINGS for 2009-09-15
Memorial of Our lady of Sorrows
"And sorrow, like a sharp sword, will break your own heart." – Luke 2:35
In today's reading, Simeon told Mary that sorrow would pierce her heart like a sword. She had no idea how that was going to happen, but still she lived in obedience to God and faced her fate with grace. Now, how many of us have the courage to accept such a dreadful prophecy?
There was a time when I got hooked on fortune-telling. Each time the fortune-teller asked what I wanted to hear — the good or the bad — I always chose the good. I was scared to find out about the bad because I knew they would preoccupy my thoughts, and I'd be on my toes in anticipation of coming disasters in my life. But I had long given up that "pastime" because it wasn't doing me good.
Life is full of surprises, both good and bad. That's why the Lord asks us to remain steadfast in our faith so we wouldn't crumble to pieces when life gets tough. Like Mary, let us live in obedience to God's will, trust that He will see us through good times and bad, and carry on with grace. He walks with us every step of the way
.
Nova Arias
Don't lose the courage to face further trials in your life. The Lord is our Victor.
Let me not grow weary in facing life's trials, Lord. You are my strength and my refuge.
The reason for Paul enumerating the qualities necessary in a bishop is probably the fact that there were leaders in the early Church who abused their power and not acted in accordance with principles of Gospel leadership. It is quite clear that to be a leader in the Church is not an easy task. It is a tremendous responsibility to take on the pastoral care of others as any parent will tell you. We should pray often for our leaders that they will set a good example for us.
1 Timothy 3:1-13 (or Hebrews 5:7-9)
1
Beloved, this saying is trustworthy: whoever aspires to the office of bishop desires a noble task.
2
Therefore, a bishop must be irreproachable, married only once, temperate, self-controlled, decent, hospitable, able to teach,
3
not a drunkard, not aggressive, but gentle, not contentious, not a lover of money.
4
He must manage his own household well, keeping his children under control with perfect dignity;
5
for if a man does not know how to manage his own household, how can he take care of the church of God?
6
He should not be a recent convert, so that he may not become conceited and thus incur the devil's punishment.
7
He must also have a good reputation among outsiders, so that he may not fall into disgrace, the devil's trap.
8
Similarly, deacons must be dignified, not deceitful, not addicted to drink, not greedy for sordid gain,
9
holding fast to the mystery of the faith with a clear conscience.
10
Moreover, they should be tested first; then, if there is nothing against them, let them serve as deacons.
11
Women, similarly, should be dignified, not slanderers, but temperate and faithful in everything.
12
Deacons may be married only once and must manage their children and their households well.
13
Thus those who serve well as deacons gain good standing and much confidence in their faith in
Psalm 101:1b-2ab. 2cd-3ab. 5. 6
(or Psalm 31:2-3b. cd-4. 5-6. 15-16. 20)
R: I will walk with a blameless heart.
1
Of mercy and judgment I will sing; to you, O LORD, I will sing praise.
2
I will persevere in the way of integrity; when will you come to me?
(R)
I will walk in the integrity of my heart, within my house;
3
I will not set before my eyes any base thing.
(R)
5
Whoever slanders his neighbor in secret, him will I destroy. The man of haughty eyes and puffed-up heart I will not endure.
(R)
6
My eyes are upon the faithful of the land, that they may dwell with me. He who walks in the way of integrity shall be in my service.
(R)
Mary's standing before the cross as Jesus hangs on it is an icon of Christian suffering. What greater suffering could there be than to endure watching your innocent son suffer unto death in such an horrific way? Yet Mary stands firm and never loses hope! I believe that even when she held the body of her dead son in her arms of Michaelangelo's Pieta, she did not give in to despair and lose hope. I am sure she did not know what would happen next; I am equally sure her faith told her that God and her Son's mission were not yet finished!
John 19:25-27 (or Luke 2:33-35 or Luke 7:11-17)
25
Standing by the cross of Jesus were his mother and his mother's sister, Mary the wife of Clopas, and Mary of Magdala.
26
When Jesus saw his mother and the disciple there whom he loved, he said to his mother, "Woman, behold, your son."
27
Then he said to the disciple, "Behold, your mother." And from that hour the disciple took her into his home.
think
:
Do I, like Mary, stand firm and not lose hope in the face of suffering and death?
_________________________________________________________

God's special verse/thought for me today________________
_________________________________________________________

T O D A Y ' S BLESSING LIST
Thank You Lord for:
____________________________________
_______________________________________________________
READ THE BIBLE IN ONE YEAR Proverbs 21-23
Memorial of Our Lady of Sorrows
There is something about the relationship of mothers to their children that is not there with fathers. The mother has the reality of carrying her child in her womb for nine months and then giving birth. However, the father of a child has to choose to relate and bond with his children. For a mother, there exists a bond already by the physical circumstance, whether she likes it or not. With the father, there is a lot more work to be done.
This is why we see many absentee fathers (not just physically but also emotionally) in their children's lives. Some fathers find it too hard or too much work to bond with their children. This is not a valid excuse but one we often hear. The consequences of an absentee father are disastrous — insecurity, feeling unloved, unneeded, neglected, having poor self-worth. The list goes on. The mother has a natural and automatic bond with her child from conception and perhaps this is why she will often be the one to whom the child turns for sympathy and protection, particularly if the same is not forthcoming from the child's father.
We see how Mary follows the ministry of Jesus (particularly in John's Gospel) until His death. If you want to know her feeling of anguish, study Michelangelo's
Pieta
. It is a classic study of sorrow and anguish: Mary holding the body of her dead Son. We can also look at Mary standing at the foot of the cross of Jesus.
We must remember that there is a different kind of anguish here because it is not natural for a parent to bury his/her child; it often is the other way around. As we reflect on a mother's sorrow at the death of her child, or even at their waywardness, let us pray for mothers everywhere that they may always have the grace to be a source of love, comfort, strength and protection for their children.
Fr. Steve Tynan, MGL
When is the last time I thanked my mother for all that she has done for me? Do I respect the role she has played in my life? What understanding do I have of Mary's role in my life?
Holy Spirit, open my heart more deeply to the truth of Mary's love for me. Help me to be more open to the way she wants to lead and guide my life in the love of Jesus, her Son.
St. Catherine of Genoa, Widow, pray for us.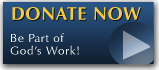 The FEAST is one of the happiest places on earth.

Click Here to find a Feast near you!
KERYGMA TV! is BACK
KERYGMA TV is on a new time slot and new channel Sundays 8 a.m. at IBC 13
Need Counseling? No Landline?
Now, you can use your mobile phone to call a friend for counseling at 09228407031. Or you may call our landlines 7266728, 7264709, 7259999 Mon-Fri 24-hrs, Sat 6am-5pm, Sun 6am-10am
BO BLOGS!
Go to Bo's Official Site and read his almost daily blog! Its not news, but thoughts and musings of Bo Sanchez. Get to know Bo in a more personal way --and find out what it means to live the life of a preacher. You get to enrich your faith as well.
DONATION
Remember to always donate your "first fruits"-not the last. Click on the "Donation" Box under the members menu - and you'll even see links to the nearest branches of the Banks where you can deposit.