READINGS for 2009-09-14
Feast of the Exaltation of the Holy Cross
… He gave his one and only Son… – John 3:16
You said, "I love you," and you gave me P20. Am I supposed to believe your love? It depends. If you are burning a $100 bill to light up your cigar and your name is Bill Gates, I don't have to believe your love. If you are a poor beggar, who digs fast-food trash bins in search for dinner and that P20 is your only hope for food, I think there's not much room for me to doubt that you love me.
God is rich in everything! He owns the "cattle in a thousand hills" (Psalm 50:10) and infinitely more. Nobody forgets that He created all things, the source of all we know and ever hope to have. Therefore, doubting the love of this rich God is justifiable, right? God is poor in only one thing. He is poor in son. He's got only one! So when the offering was demanded for the salvation of all, it demanded for all that He had. And He gave it all up. Yes, even Himself.
This love I can't doubt.
Jon Escoto
Lord, Your all for my all. What more of myself do You want me to offer to You today?
Lord, overwhelm me with Your love today until my heart is left with no choice but to love You back with my all.
When we read the Old Testament, one of the things we should look for in trying to understand the stories it contains is their relation to the life of Christ and the teaching of the Gospels. The revelation Jesus brings is the supreme interpretative tool for all the Scriptures. The staff raised by Moses to heal those bitten by the snakes is a symbol of the cross of Christ — the tool by which we are all healed of our sins.
4
With their patience worn out by the journey,
5
the people complained against God and Moses, "Why have you brought us up from Egypt to die in this desert, where there is no food or water? We are disgusted with this wretched food!"
6
In punishment the LORD sent among the people seraph serpents, which bit the people so that many of them died.
7
Then the people came to Moses and said, "We have sinned in complaining against the LORD and you. Pray the LORD to take the serpents from us." So Moses prayed for the people,
8
and the LORD said to Moses, "Make a saraph and mount it on a pole, and if anyone who has been bitten looks at it, he will recover."
9
Moses accordingly made a bronze serpent and mounted it on a pole, and whenever anyone who had been bitten by a serpent looked at the bronze serpent, he lived.
Psalm 78:1bc-2. 34-35. 36-37. 38
R: Do not forget the works of the Lord!
1
Hearken, my people, to my teaching; incline your ears to the words of my mouth.
2
I will open my mouth in a parable, I will utter mysteries from of old.
(R)
34
While he slew them they sought him and inquired after God again,
35
remembering that God was their rock and the Most High God, their redeemer.
(R)
36
But they flattered him with their mouths and lied to him with their tongues,
37
though their hearts were not steadfast toward him, nor were they faithful to his covenant.
(R)
38
But he, being merciful, forgave their sin and destroyed them not; often he turned back his anger and let none of his wrath be roused.
(R)
Paul rejoices in the humility and obedience of Christ. As we reflect upon this description of the character of Jesus, let us realize that if this was all we knew of Jesus, it would be enough for us to not just place our lives in His hands in surrender, but also to know what the demands such a life entails. Let us seek to imitate Jesus' obedience and humility knowing that these two virtues will provide a firm foundation for all the others.
6
Brothers and sisters: Christ Jesus, though he was in the form of God, did not regard equality with God something to be grasped.
7
Rather, he emptied himself, taking the form of a slave, coming in human likeness; and found human in appearance,
8
he humbled himself, becoming obedient to death, even death on a cross.
9
Because of this, God greatly exalted him and bestowed on him the name that is above every name,
10
that at the name of Jesus every knee should bend, of those in heaven and on earth and under the earth,
11
and every tongue confess that Jesus Christ is Lord, to the glory of God the Father.
Jesus knows very early on that much is going to be demanded of Him in His life. I believe He was at least partially aware that these demands could go as far as dying for us in a none too pleasant manner. Yet, we know that Jesus set His mind and heart on the task given Him by His Father, and did not diverge either to the left or to the right. Let us seek to imitate this single-mindedness in the way we follow God's will today.
13
Jesus said to Nicodemus: "No one has gone up to heaven except the one who has come down from heaven, the Son of Man.
14
And just as Moses lifted up the serpent in the desert, so must the Son of Man be lifted up,
15
so that everyone who believes in him may have eternal life."
16
ForGod so loved the world that he gave his only Son, so that everyone who believes in him might not perish but might have eternal life.
17
For God did not send his Son into the world to condemn the world, but that the world might be saved through him.
think:
Be single-minded in following God's will today.
_________________________________________________________

God's special verse/thought for me today________________
_________________________________________________________

T O D A Y ' S BLESSING LIST
Thank You Lord for:
____________________________________
_______________________________________________________
READ THE BIBLE IN ONE YEAR Proverbs 17-20
Feast of the Exaltation of the Holy Cross
It is a paradox that the primary symbol of Christianity is the cross of Jesus — the Son of God, crucified and dead, hanging on a cross. However, the power of the cross rests not just in the cross itself and the forgiveness of sins that it brings about, but in the resurrection, the definitive and final victory of love and goodness over sin and death. If Christianity finished with the cross it would be nothing; the cross needs the resurrection for it to have the power it has. Thus, an equally important symbol for Christianity is the empty tomb. Here we have the reality of God's offer of salvation in its fullness: His Son, Jesus, crucified for us so that our sins will be forgiven, and the empty tomb telling us that death does not have the final say but God Himself has.
The challenge for us now is to live in this new reality where sin has been stripped of its power and we have the new opportunity for life through the resurrection of Jesus. The completion of the work of the resurrection is accomplished by the power of the Holy Spirit. What remains to be seen is whether or not we are willing to humble ourselves before the throne of God and admit our need for help in living a holy life. Then and only then will the Holy Spirit have the freedom He needs to transform our lives into the image and likeness of Jesus' life. This is what we call conversion — the surrender of our life to the power of the cross and new life in the Spirit. Doing this on a daily basis is what constitutes discipleship. It is the only path to holiness — the only path to eternal life and true human fulfillment.
It is not enough to know the truth of the cross — it has to be lived. To live the truth of the cross is to be on the path to becoming a saint. I hope that is the deepest desire of our hearts — to become a saint — as this is the truest and most faithful response we can make to God's love for us.
Fr. Steve Tynan, MGL
What is the deepest desire of my heart? What motivates me to act? Who are the people I hold before my mind as models of the person I want to become?
Jesus, open my heart to be inspired by the lives of the saints and increase in me the desire to become a saint.
St. Maternus, Bishop, pray for us.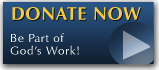 The FEAST is one of the happiest places on earth.

Click Here to find a Feast near you!
KERYGMA TV! is BACK
KERYGMA TV is on a new time slot and new channel Sundays 8 a.m. at IBC 13
Need Counseling? No Landline?
Now, you can use your mobile phone to call a friend for counseling at 09228407031. Or you may call our landlines 7266728, 7264709, 7259999 Mon-Fri 24-hrs, Sat 6am-5pm, Sun 6am-10am
BO BLOGS!
Go to Bo's Official Site and read his almost daily blog! Its not news, but thoughts and musings of Bo Sanchez. Get to know Bo in a more personal way --and find out what it means to live the life of a preacher. You get to enrich your faith as well.
DONATION
Remember to always donate your "first fruits"-not the last. Click on the "Donation" Box under the members menu - and you'll even see links to the nearest branches of the Banks where you can deposit.