READINGS for 2009-09-06
Say to those whose hearts are frightened: Be strong, fear not! Here is your God, he comes with vindication; With divine recompense he comes to save you. – Isaiah 35:4
In my walk with the Lord, I have come across two kinds of people. The first kind believes in himself, does things on his own power, his own ability and his connections. The second one believes in himself, does things on his own power and ability, and his connection to God.
Henry was the first kind. He was rich, talented, had a big business and had the "right" friends everywhere to make things easy for him. One day there was an investigation and a scandal erupted, dragging Henry's name all over the papers. In one snap of a finger, no one wanted to as much as mention Henry's name.
Harry was the second kind. He was rich, talented, had a big business and did things honestly according to the law of man and of God. His adage was, "With the recompense of God, He will save you." He never feared and, because he loved God, he knew He could take everything away but he would always be taken care of.
Often, in life, we're one of the two people I've described above. I pray that we may acquire Harry's attitude and put our trust in God and not in our fleeting possessions
.
Chelle Crisanto
Are you afraid that life may take its turn and make you lose everything that you have gained?
Let each day that passes give glory to You. May my life be a testament to Your greatness.
It is good to ask ourselves these questions once in a while: "How do we understand our deliverance from sin?" What is our experience of salvation until this stage of our lives? Isaiah uses some wonderful imagery from nature to describe Israel's deliverance from slavery; how much more beautiful and wonderful is the truth that we have been delivered from our sins and even the power of sin? Let us never forget all God has given us in the passion, death and resurrection of His Son, Jesus.
4
Thus says the LORD: Say to those whose hearts are frightened: Be strong, fear not! Here is your God, he comes with vindication; with divine recompense he comes to save you.
5
Then will the eyes of the blind be opened, the ears of the deaf be cleared;
6
then will the lame leap like a stag, then the tongue of the dumb will sing. Streams will burst forth in the desert, and rivers in the steppe.
7
The burning sands will become pools, and the thirsty ground, springs of water.
Psalm 146:7. 8-9. 9-10 (1b)
R: Praise the Lord, my soul!
7
The God of Jacob keeps faith forever, secures justice for the oppressed, gives food to the hungry. The LORD sets captives free.
(R)
8
The LORD gives sight to the blind; the LORD raises up those who were bowed down. The LORD loves the just.
9
The LORD protects strangers.
(R)
The fatherless and the widow the LORD sustains, but the way of the wicked he thwarts.
10
The LORD shall reign forever; your God, O Zion, through all generations. Alleluia.
(R)
In the eyes of God, there are no distinctions except that of 'sin' and 'no sin.' Everything else in God's eyes is a variation of a good thing. In our communities, we must learn to reflect this lack of division. Any division in our communities is a scandal and we must seek to overcome them so that the witness we give to the world is one that truly reflects the mind and heart of God. Let us pray for the grace to draw inspiration from today's text and live it each day of our lives.
1
My brothers, show no partiality as you adhere to the faith in our glorious Lord Jesus Christ.
2
For if a man with gold rings on his fingers and in fine clothes comes into your assembly, and a poor person in shabby clothes also comes in,
3
and you pay attention to the one wearing the fine clothes and say, "Sit here, please," while you say to the poor one, "Stand there," or "Sit at my feet,"
4
have you not made distinctions among yourselves and become judges with evil designs?
5
Listen, my beloved brothers. Did not God choose those who are poor in the world to be rich in faith and heirs of the kingdom that he promised to those who love him?
What matters is how we respond to the grace God gives us. Too many people down through the centuries have had the opportunity to make a difference in the world and failed simply because they were not willing to surrender to the grace that God made available to them. The opportunity is there for us all if we want to take it. The question that remains to be answered is whether or not we are willing to place our lives in submission to God's will or not.
31
Again Jesus left the district of Tyre and went by way of Sidon to the Sea of Galilee, into the district of the Decapolis.
32
And people brought to him a deaf man who had a speech impediment and begged him to lay his hand on him.
33
He took him off by himself away from the crowd. He put his finger into the man's ears and, spitting, touched his tongue;
34
then he looked up to heaven and groaned, and said to him, "Ephphatha!" — that is, "Be opened!" —
35
And immediately the man's ears were opened, his speech impediment was removed, and he spoke plainly.
36
He ordered them not to tell anyone. But the more he ordered them not to, the more they proclaimed it.
37
They were exceedingly astonished and they said, "He has done all things well. He makes the deaf hear and the mute speak."
think:
Am I willing to submit my will to God's will for my life?
_________________________________________________________

God's special verse/thought for me today________________
_________________________________________________________

T O D A Y ' S BLESSING LIST
Thank You Lord for:
____________________________________
_______________________________________________________
READ THE BIBLE IN ONE YEAR John 16-18
Things to be grateful for from the past week
________________________________________________________________
________________________________________________________________
_________________________________________________________________
Things to ask God for in the coming week
________________________________________________________________
_________________________________________________________________
________________________________________________________________
Most important word God told me this week
________________________________________________________________
________________________________________________________________
________________________________________________________________
We are usually very good at opening our hearts and minds to the ideas and ways of the world but reluctant to do so when it comes to the Kingdom of God. I wonder why this is the case? It seems both logical and illogical as the world makes far less moral demands upon us than God does, but the rewards with God are so much greater. If we weigh everything up it would seem that the better choice is to go with God rather than the world, but then, who am I to make your choices for you?
This is why we must pray for the work of evangelization — so that the minds of men and women will not be seduced by the world but will be opened up to the truths of the Kingdom of God. We must hope and pray that people will make the sensible choice once they understand the full consequences of their actions. The Church is not going to shift its stance on various moral issues just because the world finds adherence to its teachings inconvenient or difficult. There is a matter of truth at stake here and, whether we like it or not, it is the truth that matters. It is the truth that we need to open our minds to at all times. It is only the truth that will set us free (John 8:32) to become and be the people that God wants us to be. It is the truth that will lead us to human fulfilment.
Jesus opens the ear of a deaf person in the Gospel. He also needs to open our eyes, ears, minds and hearts to the truth of the Gospel so that we will not be led astray by the world. We can listen to the world and block out the truth if we so desire, but this will not bring us true happiness or fulfilment. It may bring us pleasure but it will be limited and unsatisfying as only God and the truth can satisfy the moral hunger we all experience.
Let us pray particularly for the youth that their minds will be formed in the truth of the Gospel, and not in the lies of the world or the expediency of worldly pleasure and goals. May we all fix our eyes on heaven and not tire until we arrive there.
Fr. Steve Tynan, MGL
Have I shut off any area of my life to the truth of God? Do I refuse to be open to the teachings of the Church?
Holy Spirit, grant me the grace and strength to face the truth in my life no matter how difficult or painful it may be. Make me seek to guide my
life by the truths that lead to eternal life.
St. Bee, Virgin, pray for us.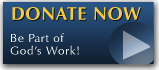 The FEAST is one of the happiest places on earth.

Click Here to find a Feast near you!
KERYGMA TV! is BACK
KERYGMA TV is on a new time slot and new channel Sundays 8 a.m. at IBC 13
Need Counseling? No Landline?
Now, you can use your mobile phone to call a friend for counseling at 09228407031. Or you may call our landlines 7266728, 7264709, 7259999 Mon-Fri 24-hrs, Sat 6am-5pm, Sun 6am-10am
BO BLOGS!
Go to Bo's Official Site and read his almost daily blog! Its not news, but thoughts and musings of Bo Sanchez. Get to know Bo in a more personal way --and find out what it means to live the life of a preacher. You get to enrich your faith as well.
DONATION
Remember to always donate your "first fruits"-not the last. Click on the "Donation" Box under the members menu - and you'll even see links to the nearest branches of the Banks where you can deposit.