READINGS for 2009-08-31
God will take back those who believe in Him...– 1 Thessalonians 4:14
One of the things that we dread is death. Just the mere mention of the word makes us fretful because we always associate death with the end of life. It's not something we want to talk about, more so when it concerns someone we love.
When relatives or friends die, we mourn over their demise not because we cannot accept death but more because we'll miss them when we celebrate happy occasions like Christmas, birthdays, weddings, etc. I myself went through this experience when my dad died in 1986. I went through the different stages of grief: denial, anger, bargaining, depression and acceptance. I also asked God, "Why my dad, Lord?" It was only years later when I realized that death is inevitably a part of our earthly life. It is coming home to the Lord, to be with Him in eternal peace, in a place that He has so reserved for those of us who believe in Him.
Henry Yu
While death is the end of our earthly life, it is the beginning of life eternal with God. It is coming home to the Lord, the Giver of Life, the Alpha and Omega.
Lord, grant us the strength to accept the death of a loved one, that we may be at peace and realize the true meaning of life.
This text is probably the earliest written record we have of the Christian belief in the resurrection. It predates any of the Gospels by about 20 years. It demonstrates that the resurrection of Jesus was a key aspect of the Gospel proclamation and a fundamental Christian belief. Let us pray that this belief will continue to empower the Church with hope and trust in the life hereafter.
13
We do not want you to be unaware, brothers, about those who have fallen asleep, so that you may not grieve like the rest, who have no hope.
14
For if we believe that Jesus died and rose, so too will God, through Jesus, bring with him those who have fallen asleep.
15
Indeed, we tell you this, on the word of the Lord, that we who are alive, who are left until the coming of the Lord, will surely not precede those who have fallen asleep.
16
For the Lord himself, with a word of command, with the voice of an archangel and with the trumpet of God, will come down from heaven, and the dead in Christ will rise first.
17
Then we who are alive, who are left, will be caught up together with them in the clouds to meet the Lord in the air. Thus we shall always be with the Lord.
18
Therefore, console one another with these words.
Psalm 96:1 and 3. 4-5. 11-12. 13
R: The Lord comes to judge the earth.
1
Sing to the LORD a new song; sing to the LORD, all you lands.
3
Tell his glory among the nations; among all peoples, his wondrous deeds.
(R)
4
For great is the LORD and highly to be praised; awesome is he, beyond all gods.
5
For all the gods of the nations are things of nought, but the LORD made the heavens.
(R)
11
Let the heavens be glad and the earth rejoice; let the sea and what fills it resound;
12
let the plains be joyful and all that is in them! Then shall all the trees of the forest exult.
(R)
13
Before the LORD, for he comes; for he comes to rule the earth. He shall rule the world with justice and the peoples with his constancy.
(R)
The second half of this text could be called the 'Manifesto of Jesus' that sets out before Him everything His mission will be. It is clear that Jesus had some idea of the life His Father called Him to, though I am sure that many of the details were yet to be filled in. The crucial aspect to recognize is that Jesus was obedient to His Father's will. It is this obedience we all must seek to imitate.
16
Jesus came to Nazareth, where he had grown up, and went according to his custom into the synagogue on the sabbath day. He stood up to read
17
and was handed a scroll of the prophet Isaiah. He unrolled the scroll and found the passage where it was written:
18
"The Spirit of the Lord is upon me, because he has anointed me to bring glad tidings to the poor. He has sent me to proclaim liberty to captives and recovery of sight to the blind, to let the oppressed go free,
19
and to proclaim a year acceptable to the Lord."
20
Rolling up the scroll, he handed it back to the attendant and sat down, and the eyes of all in the synagogue looked intently at him.
21
He said to them, "Today this scripture passage is fulfilled in your hearing."
22
And all spoke highly of him and were amazed at the gracious words that came from his mouth. They also asked, "Isn't this the son of Joseph?"
23
He said to them, "Surely you will quote me this proverb, 'Physician, cure yourself,' and say, 'Do here in your native place the things that we heard were done in Capernaum.' "
24
And he said, "Amen, I say to you, no prophet is accepted in his own native place.
25
Indeed, I tell you, there were many widows in Israel in the days of Elijah when the sky was closed for three and a half years and a severe famine spread over the entire land.
26
It was to none of these that Elijah was sent, but only to a widow in Zarephath in the land of Sidon.
27
Again, there were many lepers in Israel during the time of Elisha the prophet; yet not one of them was cleansed, but only Naaman the Syrian."
28
When the people in the synagogue heard this, they were all filled with fury.
29
They rose up, drove him out of the town, and led him to the brow of the hill on which their town had been built, to hurl him down headlong.
30
But he passed through the midst of them and went away.
think:
Jesus was obedient to His Father's will. It is this obedience we all must seek to imitate.
_________________________________________________________

God's special verse/thought for me today________________
_________________________________________________________

T O D A Y ' S BLESSING LIST
Thank You Lord for:
____________________________________
_______________________________________________________
READ THE BIBLE IN ONE YEAR Job 3-5
AccePting Jesus on his terms,
thAt his Word mAy be FulFilled
Right when we are ending today the month of August, we begin a series of daily Mass readings from the Gospel according to Luke. Today's episode is the famous "Inaugural Discourse" of Jesus.
While it may have been the designated Scriptural reading during the synagogue service He attended, nevertheless our Lord draws deeply from the passage from the prophet Isaiah, using it as a "jumping board" for His solemn announcement of
His mission. In fact, He applied the passage to Himself, declaring quite boldly: "Today this scripture passage is fulfilled in your hearing."
"Fulfilled in your hearing" — this is the phrase which has been adapted as the title of a document of the U.S. Bishops on the topic of homiletics. It captures the marvelous ideal when it comes to the Word of God as proclaimed and expounded on in the liturgical assembly. It is a powerful Word, with immediate effect on the audience that hears it.
Most especially, of course, as we saw it in the original context of Jesus in His hometown synagogue. It had such an impact that it backfired and got Jesus into trouble. The Nazarenes wanted to expel Jesus from their town. And this was because they took offense at Jesus' claim that He was the fulfillment of that scriptural prophecy of Isaiah. Perhaps their over-familiarity with Jesus turned out to be their pitfall; they couldn't accept Jesus on His terms. What they knew of Jesus was barely enough for them to truly know Him and recognize Him as the Anointed One.
God forbid that we, too, become over-familiar with Jesus because to know Him is a lifetime endeavor. I don't think we will ever reach a point when we will say, "Enough, Lord! Don't I know You already enough? You have nothing new anymore to tell me, anyway."
The Holy Scriptures today continue to be fulfilled in our hearing, just as long as we are ever cognizant of Jesus, and always open to His demands.
Fr. Martin Macasaet, SDB
How well do I know Jesus? Do I make it a point to continue to know a little of Him everyday?
Lord, may my desire to know You never end.
St. Paulinas of Trier, Bishop, pray for us.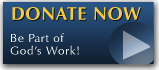 The FEAST is one of the happiest places on earth.

Click Here to find a Feast near you!
KERYGMA TV! is BACK
KERYGMA TV is on a new time slot and new channel Sundays 8 a.m. at IBC 13
Need Counseling? No Landline?
Now, you can use your mobile phone to call a friend for counseling at 09228407031. Or you may call our landlines 7266728, 7264709, 7259999 Mon-Fri 24-hrs, Sat 6am-5pm, Sun 6am-10am
BO BLOGS!
Go to Bo's Official Site and read his almost daily blog! Its not news, but thoughts and musings of Bo Sanchez. Get to know Bo in a more personal way --and find out what it means to live the life of a preacher. You get to enrich your faith as well.
DONATION
Remember to always donate your "first fruits"-not the last. Click on the "Donation" Box under the members menu - and you'll even see links to the nearest branches of the Banks where you can deposit.