READINGS for 2009-08-19
"Thus, the last will be first, and the first will be last." – Matthew 20:16
I was early for Mass that day. There was plenty of time to pray, read and reflect on the Gospel. But instead of praying, I got caught up observing people who were entering the church.
Then a few minutes before the Mass, a friend came in. Instead of chatting with me, she just gave me a polite smile and went about praying intently. I felt ashamed of myself. Christian life is a journey and we all aim for the same destination — a life united with God. While others may have started early and have come a long way, it's never too late to start the journey and get the same reward. It's not a matter of when we start to offer our lives to Christ but how we went about following His will in our lives.
God can use us and transform us at any time we decide to follow Him. It is just a matter of being faithful in our commitment to do away with sin and to strive harder to live a life pleasing to Him.
Jane Gonzales
How long has it been since we surrendered our lives to Christ? Have we grown as a Christian or have we been lukewarm in our faith all this time?
Dear God, forgive me for those times when I seem to forget You. Turn my sight from this world and help me to seek only You with my body, mind and soul. Amen.
Sometimes it is the reluctant leader that makes the best leader of all. Motivation is important when we look at our leaders. There are leaders who are there in order to benefit themselves and there are others who are there in order to serve the people under their care. It is the second type of leader that we want in any leadership position whether Church or secular. It is the community being served that has to be of highest importance and regard in the mind of any leader.
6
All the citizens of Shechem and all Beth-millo came together and proceeded to make Abimelech king by the terebinth at the memorial pillar in Shechem.
7
When this was reported to him, Jotham went to the top of Mount Gerizim, and standing there, cried out to them in a loud voice "Hear me, citizens of Shechem, that God may then hear you!
8
Once the trees went to anoint a king over themselves. So they said to the olive tree, 'Reign over us.'
9
But the olive tree answered them, 'Must I give up my rich oil, whereby men and gods are honored, and go to wave over the trees?'
10
Then the trees said to the fig tree, 'Come; you reign over us!'
11
But the fig tree answered them, 'Must I give up my sweetness and my good fruit, and go to wave over the trees?'
12
Then the trees said to the vine, 'Come you, and reign over us.'
13
But the vine answered them, 'Must I give up my wine that cheers gods and men, and go to wave over the trees?'
14
Then all the trees said to the buckthorn, 'Come; you reign over us!'
15
But the buckthorn replied to the trees, 'If you wish to anoint me king over you in good faith, come and take refuge in my shadow. Otherwise, let fire come from the buckthorn and devour the cedars of Lebanon.'
R: Lord, in your strength the king is glad.
1 [2]
O Lord, in your strength the king is glad; in your victory how greatly he rejoices!
2 [3]
You have granted him his heart's desire; you refused not the wish of his lips.
(R)
3 [4]
For you welcomed him with goodly blessings, you placed on his head a crown of pure gold.
4 [5]
He asked life of you: you gave him length of days forever and ever.
(R)
5 [6]
Great is his glory in your victory; majesty and splendor you conferred upon him.
6 [7]
For you made him a blessing forever; you gladdened him with the joy of your face.
(R)
Generosity can often be a capricious human capacity. There are times in my life when I give generously to a particular project and then when asked to give to a very similar project I choose not to do so. Why do I act like this? I do not know! Perhaps it has to do with sensing that now is the time to give and sometimes that sense is simply not there. Jesus provides the supreme example of generosity in giving His innocent life for the forgiveness of our sins. This is an area of our lives where we do well to try to imitate Him closely because we have been the recipients of so much.
1
Jesus told his disciples this parable: "The kingdom of heaven is like a landowner who went out at dawn to hire laborers for his vineyard.
2
After agreeing with them for the usual daily wage, he sent them into his vineyard.
3
Going out about nine o'clock, he saw others standing idle in the marketplace,
4
and he said to them, 'You too go into my vineyard, and I will give you what is just.'
5
So they went off. And he went out again around noon, and around three o'clock, and did likewise.
6
Going out about five o'clock, he found others standing around, and said to them, 'Why do you stand here idle all day?'
7
They answered, 'Because no one has hired us.' He said to them, 'You too go into my vineyard.'
8
When it was evening the owner of the vineyard said to his foreman, 'Summon the laborers and give them their pay, beginning with the last and ending with the first.'
9
When those who had started about five o'clock came, each received the usual daily wage.
10
So when the first came, they thought that they would receive more, but each of them also got the usual wage.
11
And on receiving it they grumbled against the landowner,
12
saying, 'These last ones worked only one hour, and you have made them equal to us, who bore the day's burden and the heat.'
13
He said to one of them in reply, 'My friend, I am not cheating you. Did you not agree with me for the usual daily wage?
14
Take what is yours and go. What if I wish to give this last one the same as you?
15
Or am I not free to do as I wish with my own money? Are you envious because I am generous?'
16
Thus, the last will be first, and the first will be last."
think
:
Sometimes it is the reluctant leader that makes the best leader of all.
_________________________________________________________

God's special verse/thought for me today________________
_________________________________________________________

T O D A Y ' S BLESSING LIST
Thank You Lord for:
____________________________________
_______________________________________________________
READ THE BIBLE IN ONE YEAR 1 Maccabees 7-8
the Privilege to Work in the lord's vineyArd
If we find today's Gospel parable shocking (or at least, disturbing), it can only be because we need to hear it. (At least, there is some reaction on our part — which is far better than just remaining unmoved or sitting passively vis-à-vis the Word of God.)
Indeed, this Parable of the Vineyard Workers should strike a responsive chord in all of us, as we do our share in building up God's reign on earth. In fact, if we are not aware or careful, we can fall into viewing our Christian life merely as a chore, a matter of "discharging" our religious duties. We might fail to see or we might forget that working in the Lord's vineyard is, first and foremost, a grace.
This means that we are only called or hired; we are merely privileged to be given the opportunity. To be workers in the Lord's vineyard is not something that God owes to us, or something that He needs from us. Rather, it is the other way around. We should be the ones grateful to the Lord.
If we have truly understood this (nay more, if we are truly convinced of this), we should not envy the others to whom God has also extended the invitation to work in His vineyard, albeit in different times or circumstances. Behind it is the same call, the same wage. In fact, the amount of such a wage, or the monetary compensation, is not so much the point with God. To be able to work in the Lord's vineyard, to be able to serve Him
— that in itself is its own reward, as Fr. Nil Guillemette puts it (
Parables for Today
). The fact of living one's life under the eyes of a loving and generous Master and Father should fill us with so much joy, that we should not even wish for any additional reward. To Him alone be the glory!
Fr. Martin Macasaet, SDB
How do I regard my work in building God's Kingdom on earth?
Lord, put the right spirit in my heart so I may do my share in building Your Kingdom on earth.
St. John Eudes, Priest, pray for us.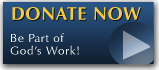 The FEAST is one of the happiest places on earth.

Click Here to find a Feast near you!
KERYGMA TV! is BACK
KERYGMA TV is on a new time slot and new channel Sundays 8 a.m. at IBC 13
Need Counseling? No Landline?
Now, you can use your mobile phone to call a friend for counseling at 09228407031. Or you may call our landlines 7266728, 7264709, 7259999 Mon-Fri 24-hrs, Sat 6am-5pm, Sun 6am-10am
BO BLOGS!
Go to Bo's Official Site and read his almost daily blog! Its not news, but thoughts and musings of Bo Sanchez. Get to know Bo in a more personal way --and find out what it means to live the life of a preacher. You get to enrich your faith as well.
DONATION
Remember to always donate your "first fruits"-not the last. Click on the "Donation" Box under the members menu - and you'll even see links to the nearest branches of the Banks where you can deposit.