READINGS for 2009-07-28
The Lord would speak to Moses face to face, as a man speaks with his friend. – Exodus 33:11
One of the perks of my work as a TV and events director is the privilege of coming face to face with famous people. I've had the honor of speaking to gurus like John Maxwell, Jay Levinson, Al Ries, Denis Waitley and Drayton Bird, among others.
I have also come before the presence of President Gloria Macapagal Arroyo, the Zobel brothers, Washington Sycip and a host of other business luminaries here and abroad. I even had this rare chance of providing civilian security for Pope John Paul II during his visit in Manila many years ago.
But meeting these famous people is nothing compared to the day when I will meet my Lord and Savior for real. Nothing excites me more than the prospect of meeting Him face to face. Like Moses, I want to be a friend of God.
On that day, it will just be me and Him — one on one. On that day there will be no more tears. No more suffering. No more sadness. Only pure bliss. Pure joy.
Randy Borromeo
How did Moses feel every time God spoke to him? Moses had the honor of being called a friend of God. Am I a friend of God?
Jesus, I want to be Your friend. Grant that one day I will see You face to face.
Throughout the history of God's relationship with humanity, there have been men and women who were seemingly favored by God. Maybe this is the way we interpret the difference in relationships that people have with God, but we do not fully know the motive or mind of God in these matters. Perhaps it is simply a matter for people to open their hearts more fully to God. I think the best way to approach the question of whether God has favorites is not to ask the question at all, but simply to seek to respond as best we can to God's call, and be satisfied with the knowledge and a clear conscience that we have done the best we can.
Exodus 33:7-11; 34: 5b-9. 28
7
The tent, which was called the meeting tent, Moses used to pitch at some distance away, outside the camp. Anyone who wished to consult the LORD would go to this meeting tent outside the camp.
8
Whenever Moses went out to the tent, the people would all rise and stand at the entrance of their own tents, watching Moses until he entered the tent.
9
As Moses entered the tent, the column of cloud would come down and stand at its entrance while the LORD spoke with Moses.
10
On seeing the column of cloud stand at the entrance of the tent, all the people would rise and worship at the entrance of their own tents.
11
The LORD used to speak to Moses face to face, as one man speaks to another. Moses would then return to the camp, but his young assistant, Joshua, son of Nun, would not move out of the tent.
34:
5
Moses stood there with the LORD and proclaimed his name, "LORD."
6
Thus the LORD passed before him and cried out, "The LORD, the LORD, a merciful and gracious God, slow to anger and rich in kindness and fidelity,
7
continuing his kindness for a thousand generations, and forgiving wickedness and crime and sin; yet not declaring the guilty guiltless, but punishing children and grandchildren to the third and fourth generation for their fathers' wickedness!"
8
Moses at once bowed down to the ground in worship.
9
Then he said, "If I find favor with you, O Lord, do come along in our company. This is indeed a stiff-necked people; yet pardon our wickedness and sins, and receive us as your own."
28
So Moses stayed there with the LORD for forty days and forty nights, without eating any food or drinking any water, and he wrote on the tablets the words of the covenant, the ten commandments.
Psalm 103:6-7, 8-9, 10-11, 12-13
R: The Lord is kind and merciful.
6
The LORD secures justice and the rights of all the oppressed.
7
He has made known his ways to Moses, and his deeds to the
children of Israel.
(R)
8
Merciful and gracious is the LORD, slow to anger and abounding in kindness.
9
He will not always chide, nor does he keep his wrath forever.
(R)
10
Not according to our sins does he deal with us, nor does he requite us according to our crimes.
11
For as the heavens are high above the earth, so surpassing is his kindness toward those who fear him.
(R)
12
As far as the east is from the west, so far has he put our transgressions from us.
13
As a father has compassion on his children, so the LORD has compassion on those who fear him.
(R)
Just as we must always treat the things of God seriously, so too should we be aware of the work of Satan, and treat him seriously as well. Yes, he has been defeated by the death and resurrection of Jesus, but this does not mean he has given up trying to win us to his side, away from Jesus. Satan has no power of his own; he has as much access to your life as you choose to give him. If we are wise, we would give him and sin no place in our lives. The truth is that we always seem to find weeds of sin in our lives — the result of our leaving the door open to Satan at one time or another.
36
Jesus dismissed the crowds and went into the house. His disciples approached him and said, "Explain to us the parable of the weeds in the field."
37
He said in reply, "He who sows good seed is the Son of Man,
38
the field is the world, the good seed the children of the kingdom. The weeds are the children of the evil one,
39
and the enemy who sows them is the devil. The harvest is the end of the age, and the harvesters are angels.
40
Just as weeds are collected and burned up with fire, so will it be at the end of the age.
41
The Son of Man will send his angels, and they will collect out of his kingdom all who cause others to sin and all evildoers.
42
They will throw them into the fiery furnace, where there will be wailing and grinding of teeth.
43
Then the righteous will shine like the sun in the kingdom of their Father. Whoever has ears ought to hear."
think:
Satan has no power of his own; he has as much access to your life as you choose to give him.
_________________________________________________________

God's special verse/thought for me today________________
_________________________________________________________

T O D A Y ' S BLESSING LIST
Thank You Lord for:
____________________________________
_______________________________________________________
READ THE BIBLE IN ONE YEAR 2 Chronicles 25-27
I recently read an article in the Internet regarding a Japanese student who killed himself because he was a "loser." He did not get the top honor in school and so out of frustration, he killed himself.
A man who can be described as a perfectionist has been suffering from anxiety attacks over the tiniest "imperfections." His guiding principle in life is "everything must be A-OK." He spoke to a religious guru one time and asked him, "What should be my guiding principle instead?" The monk said, "If things are not OK, that's OK." There are people so driven to perfection that they could not tolerate any semblance of failure. Everything has to be perfect. There is no place for second place.
The parable of the weeds and the wheat illustrate the reality of good and evil co-existing. This is a very practical teaching Jesus is giving us. Patience over our limitations is a virtue we need to survive in a world that is imperfect.
They say that every infant born into the world is an indication that God has not lost hope on humanity. If your day did not turn out well today, do not fret. That is why God made tomorrows
,
to give us another chance to correct our mistakes. God is patient with us all. Why couldn't we be the same to ourselves and to each other?
Fr. Joel O. Jason
Have my intolerance over error led me to be intolerant over the errant? Have I been unreasonably demanding on myself and others?
O Lord, I thank You for being with me every step of the way in my life. As I again go through this day, guide me by sending Your Spirit in the path that is pleasing in Your sight, never letting me fall astray. Give me the sight tosee the goodness in me andin the people that I meet every day, whether it is my family, co-workers, classmates, friends and loved ones. Teach me to be generous to those who need it. And help me to grow and be that wheat that You will keep ever at Your loving side. All this I pray for Your greater love and glory. Amen.
St. Samson, Bishop, pray for us.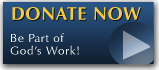 The FEAST is one of the happiest places on earth.

Click Here to find a Feast near you!
KERYGMA TV! is BACK
KERYGMA TV is on a new time slot and new channel Sundays 8 a.m. at IBC 13
Need Counseling? No Landline?
Now, you can use your mobile phone to call a friend for counseling at 09228407031. Or you may call our landlines 7266728, 7264709, 7259999 Mon-Fri 24-hrs, Sat 6am-5pm, Sun 6am-10am
BO BLOGS!
Go to Bo's Official Site and read his almost daily blog! Its not news, but thoughts and musings of Bo Sanchez. Get to know Bo in a more personal way --and find out what it means to live the life of a preacher. You get to enrich your faith as well.
DONATION
Remember to always donate your "first fruits"-not the last. Click on the "Donation" Box under the members menu - and you'll even see links to the nearest branches of the Banks where you can deposit.