READINGS for 2009-07-20
"Leave us alone, let us serve the Egyptians…" – Exodus 14:12
When you see the word Egypt, what comes to mind? A pyramid, right?
Did you know that it is believed that the chosen people of God were among the slaves who built the pyramids?
So why is it that after being freed by God, they still wanted to return and serve the Egyptians?
This is because the Jews found their identity in Egypt. They had been used to living as slaves. When they say their names, "a slave of Egypt" follows as their title.
Each of us also have our own "Egypt." The Egypt in us is a sin that keeps us from freeing our spirits to receive God's promises.
We like going back to this Egypt.
Even if we know that we have been freed from sin, we still do it.
Even if we know there is a Promised Land waiting for us, we continue to serve that Egypt.
Maybe when we know who we really are, we will be free from the Egypt that enslaves us.
Arun Gogna
Father, set me free from my mistaken identity by revealing to me who I really am — Your child.
The people with Moses are yet to be convinced that God is with them. There are some who are screaming out to be allowed to go back to Egypt and the accompanying slavery because at least they were assured a meal there. Transformation, change, conversion — all are painful realities as we are forced to adjust to a new situation. This is simply a fact of life — one either accepts it or fights against it! The choice is yours. Let us pray for the grace to embrace the changes God wants in our lives as we can be sure that they are for the better.
5
When it was reported to the king of Egypt that the people had fled, Pharaoh and his servants changed their minds about them. "What have we done!" they exclaimed. "Why, we have released Israel from our service!"
6
So Pharaoh made his chariots ready and mustered his soldiers —
7
six hundred first-class chariots and all the other chariots of Egypt, with warriors on them all.
8
So obstinate had the LORD made Pharaoh that he pursued the Israelites even while they were marching away in triumph.
9
The Egyptians, then, pursued them; Pharaoh's whole army, his horses, chariots and charioteers, caught up with them as they lay encamped by the sea, at Pi-hahiroth, in front of Baal-zephon.
10
Pharaoh was already near when the Israelites looked up and saw that the Egyptians were on the march in pursuit of them. In great fright they cried out to the LORD.
11
And they complained to Moses, "Were there no burial places in Egypt that you had to bring us out here to die in the desert? Why did you do this to us? Why did you bring us out of Egypt?
12
Did we not tell you this in Egypt, when we said, 'Leave us alone. Let us serve the Egyptians'? Far better for us to be the slaves of the Egyptians than to die in the desert."
13
But Moses answered the people, "Fear not! Stand your ground, and you will see the victory the LORD will win for you today. These Egyptians whom you see today you will never see again.
14
The LORD himself will fight for you; you have only to keep still."
15
Then the LORD said to Moses, "Why are you crying out to me? Tell the Israelites to go forward.
16
And you, lift up your staff and, with hand outstretched over the sea, split the sea in two, that the Israelites may pass through it on dry land.
17
But I will make the Egyptians so obstinate that they will go in after them. Then I will receive glory through Pharaoh and all his army, his chariots and charioteers.
18
The Egyptians shall know that I am the LORD, when I receive glory through Pharaoh and his chariots and charioteers."
Exodus 15:1bc-2. 3-4. 5-6
R: Let us sing to the Lord; he has covered himself in glory.
1
I will sing to the LORD, for he is gloriously triumphant; horse and chariot he has cast into the sea.
2
My strength and my courage is the LORD, and he has been my savior. He is my God, I praise him; the God of my father, I extol him.
(R)
3
The LORD is a warrior, LORD is his name!
4
Pharaoh's chariots and army he hurled into the sea; the elite of his officers were submerged in the Red Sea.
(R)
5
The flood waters covered them, they sank into the depths like a stone.
6
Your right hand, O LORD, magnificent in power, your right hand, O LORD, has shattered the enemy.
(R)
One of the important lessons to learn from today's Gospel is that it is the present and future that count for everything and not the past once we hear the Gospel. If we are willing to repent and undergo conversion to the way of life of a Christian, then God forgives our sins and welcomes us to eternal life. If, on hearing the Gospel however, we refuse to repent and remain in our sin, then it does not matter how good a life we have lived up until that time. We will not be destined for eternal life because we refuse to accept the gift of God's forgiveness.
38
Some of the scribes and Pharisees said to him, "Teacher, we wish to see a sign from you."
39
He said to them in reply, "An evil and unfaithful generation seeks a sign, but no sign will be given it except the sign of Jonah the prophet.
40
Just as Jonah was in the belly of the whale three days and three nights, so will the Son of Man be in the heart of the earth three days and three nights.
41
At the judgment, the men of Nineveh will arise with this generation and condemn it, because they repented at the preaching of Jonah; and there is something greater than Jonah here.
42
At the judgment the queen of the south will arise with this generation and condemn it, because she came from the ends of the earth to hear the wisdom of Solomon; and there is something greater than Solomon here."
think
:
Transformation, change, conversion — all are painful realities in our lives. One either accepts or fights them. The choice is yours.
_________________________________________________________

God's special verse/thought for me today________________
_________________________________________________________

T O D A Y ' S BLESSING LIST
Thank You Lord for:
____________________________________
_______________________________________________________
READ THE BIBLE IN ONE YEAR 2 Chronicles 1-3
The Gospel reading for today speaks about the people's demand for signs. Signs are important and significant for us human beings. Signs give us direction and guide us towards our desired destinations. Traffic signs are used to promote order and to avoid confusion on the road. Bodily and physical signs called symptoms are indicators in evaluating the health condition of a person. We express our love and adoration by offering something significant such as a gift to the person. Our seven Sacraments in Church use visible signs in order to bring forth the invisible realities of grace to effectively flow to anyone who receives it. Almost everything makes use of signs.
In the Gospel, the Scribes and Pharisees demanded that Jesus give them a sign. However, Jesus never gave them any particular sign, simply because He is "the sign" that they are looking for. They failed to recognize Him. Jesus is more than the prophet Jonah's sign. He is more than the great Wisdom of Solomon. Jesus invites them to see that He is already in their midst, the one they are looking and seeking for. He is already the message and the Sign Himself, for He is both the revealer and the revealed of the Father.
In our desire to look and seek for a sign, sometimes we fail to see that we also have the ability to be the sign, to be a sign for others. We cannot be a sign for ourselves but others need us. Jesus is telling us not to be preoccupied with looking for a sign. Instead, He challenges us to be a sign by becoming a sign of hope, a symbol of faith and an icon of love. We don't need to waste or spend our time seeking for signs. Believing in Jesus Christ as the medium and message, which is ultimately the sign of God's love, then, we too share in His mission. Such signs are already incorporated and inscribed within us. It only takes our desire, our "yes" to do this.
Fr. Joel O. Jason
What kind of a sign do you project to people? Can people read the Gospel in your life? Have I brought anyone, consciously or unconsciously, to Jesus and His Gospel?
Lord Jesus Christ, as we meet You in the Eucharist as a sign of Bread and Wine, bestow on us the grace that we will also be true icons of
Your love by leading others to Your presence. Amen.
St. Aurelius, Bishop, pray for us.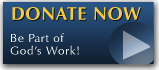 The FEAST is one of the happiest places on earth.

Click Here to find a Feast near you!
KERYGMA TV! is BACK
KERYGMA TV is on a new time slot and new channel Sundays 8 a.m. at IBC 13
Need Counseling? No Landline?
Now, you can use your mobile phone to call a friend for counseling at 09228407031. Or you may call our landlines 7266728, 7264709, 7259999 Mon-Fri 24-hrs, Sat 6am-5pm, Sun 6am-10am
BO BLOGS!
Go to Bo's Official Site and read his almost daily blog! Its not news, but thoughts and musings of Bo Sanchez. Get to know Bo in a more personal way --and find out what it means to live the life of a preacher. You get to enrich your faith as well.
DONATION
Remember to always donate your "first fruits"-not the last. Click on the "Donation" Box under the members menu - and you'll even see links to the nearest branches of the Banks where you can deposit.