READINGS for 2009-06-13
So whoever is in Christ is a new creation: the old things have passed away; behold, new things have come. – 2 Corinthians 5:17
One afternoon in 1999, I told my brothers and sisters, "Let's watch
The Matrix
in the movie house!" They were enthusiastic because even though we only saw the trailer, we were awed at that slow-motion action that appeared to rotate around a single point. They called it "bullet time" and it was new.
In 2008, the same directors created another movie style they dubbed "car fu" short for car kung fu "because it was like kung fu with the cars." They said, "You have never seen anything like it before on film." It was a variation of a photo technique called HDR, which makes a real image look cartoony. In the same year, there was another movie called
Cloverfield
that warned people to "practice care in watching this movie, as the filming style used is akin to riding a roller coaster." But to me it looked like they just used a shaking hand — home video style filming much like in
The Blair Witch Project.
These film directors are always obsessed with the newest thing but often it's just the old repackaged. Come to think of it, only Jesus can truly make all things new. Only He can take a broken heart or a destroyed life and transform that person into a new creature.
Jomar Hilario
What areas in your life need to be renewed by the Lord?
Lord, renew me day by day into Your image and likeness.
We are not to hold the faults of others against them just as God does not hold our faults against us. This is a simple principle such that if we abide by it we will discover that resentment and anger towards others will have very little part, if any, in our lives. Oh, to live a life like that! The answer is simple in theory but much more difficult to put into practice. This is where we need to call upon the grace of the Holy Spirit yet again.
14
Brothers and sisters: The love of Christ impels us, once we have come to the conviction that one died for all; therefore, all have died.
15
He indeed died for all, so that those who live might no longer live for themselves but for him who for their sake died and was raised.
16
Consequently, from now on we regard no one according to the flesh; even if we once knew Christ according to the flesh, yet now we know him so no longer.
17
So whoever is in Christ is a new creation: the old things have passed away; behold, new things have come.
18
And all this is from God, who has reconciled us to himself through Christ and given us the ministry of reconciliation,
19
namely, God was reconciling the world to himself in Christ, not counting their trespasses against them and entrusting to us the message of reconciliation.
20
So we are ambassadors for Christ, as if God were appealing through us. We implore you on behalf of Christ, be reconciled to God.
21
For our sake he made him to be sin who did not know sin, so that we might become the righteousness of God in him.
Psalm 103:1-2. 3-4. 9-10. 11-12
R: The Lord is kind and merciful.
1
Bless the LORD, O my soul; and all my being, bless his holy name.
2
Bless the LORD, O my soul, and forget not all his benefits.
(R)
3
He pardons all your iniquities, he heals all your ills.
4
He redeems your life from destruction, he crowns you with kindness and compassion.
(R)
9
He will not always chide, nor does he keep his wrath forever.
10
Not according to our sins does he deal with us, nor does he requite us according to our crimes.
(R)
11
For as the heavens are high above the earth, so surpassing is his kindness toward those who fear him.
12
As far as the east is from the west, so far has he put our transgressions from us.
(R)
What is the point of swearing or making oaths when a simple 'yes' or 'no' will do? The principle espoused here makes a lot of sense as it will remind us that life is all about making simple choices and then sticking to the commitments we have made. No amount of swearing by this or that will help us if we do not intend in the first place to live by what we say. Let us keep it simple in order not to complicate the matter and thus make life easier for us.
33
Jesus said to his disciples: "You have heard that it was said to your ancestors, 'Do not take a false oath, but make good to the Lord all that you vow.'
34
But I say to you, do not swear at all; not by heaven, for it is God's throne;
35
nor by the earth, for it is his footstool; nor by Jerusalem, for it is the city of the great King.
36
Do not swear by your head, for you cannot make a single hair white or black.
37
Let your 'Yes' mean 'Yes,' and your 'No' mean 'No.' Anything more is from the evil one."
think:
Life is all about making simple choices and then sticking to the commitments we have made.
_________________________________________________________

God's special verse/thought for me today________________
_________________________________________________________

T O D A Y ' S BLESSING LIST
Thank You Lord for:
____________________________________
_______________________________________________________
READ THE BIBLE IN ONE YEAR 1 Samuel 1-4
beinG AmbAssADors For christ
It is always an honor to be appointed as an ambassador for one's country to another country. How much more will this be if we are appointed as ambassadors for Christ? This is exactly what Paul wants us to know — that we have all been appointed as ambassadors for Christ, His Gospel and His Kingdom, when we are baptized. How we live out this honor is up to each one of us as individuals but it is obvious to Paul that he considers such an appointment as an incredible privilege. As a privilege and honor, let us reflect briefly upon our responsibility as an ambassador for Christ.
For Paul, the Gospel reveals to us the means by which we are reconciled with God. It is therefore logical to him that we now have a responsibility as well as an honor and privilege to share this revelation with others through our words and our lives. Just as an ambassador must take care that none of his words and actions will damage the reputation of his country, so too Christians need to avoid any form of scandal that might disparage or dishonor the Christian faith.
This Good News of reconciliation and salvation is the treasure that we carry within our lives as Christians (2 Corinthians 4:7ff). Like all treasures, we need to guard and protect it, with our lives if necessary. Like all treasures, there is always someone who would want to take it away from us and deprive us of its benefits. St. Peter tells us that the devil is prowling around like a roaring lion looking for someone to eat (1 Peter 3:15), thus we need to protect the truth that has been revealed to us and to do our best to strengthen it within us and share it with others. Like all treasures, the more it is shared with others, the less likely we are to lose it to thieves. The Gospel has been revealed to us free of charge; let us share it with others with a similar generosity.
Fr. Steve Tynan, MGL
How committed am I to living and sharing the Gospel? It is only thus that I will retain the benefits of this precious gift in my life.
Jesus, You came as the ambassador of Your Father, revealing the Good News of our salvation. Help me to accept the Good News in my heart and to share it with others.
St. Anthony of Padua, Doctor and Priest, pray for us.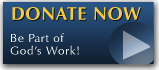 The FEAST is one of the happiest places on earth.

Click Here to find a Feast near you!
KERYGMA TV! is BACK
KERYGMA TV is on a new time slot and new channel Sundays 8 a.m. at IBC 13
Need Counseling? No Landline?
Now, you can use your mobile phone to call a friend for counseling at 09228407031. Or you may call our landlines 7266728, 7264709, 7259999 Mon-Fri 24-hrs, Sat 6am-5pm, Sun 6am-10am
BO BLOGS!
Go to Bo's Official Site and read his almost daily blog! Its not news, but thoughts and musings of Bo Sanchez. Get to know Bo in a more personal way --and find out what it means to live the life of a preacher. You get to enrich your faith as well.
DONATION
Remember to always donate your "first fruits"-not the last. Click on the "Donation" Box under the members menu - and you'll even see links to the nearest branches of the Banks where you can deposit.