READINGS for 2009-06-04
"Which is the first of all the commandments?" – Mark 12:28
I was baptized a Catholic and received my Catechism in primary school. I received my first personal Bible only when I got married as a wedding gift. But it was only after my conversion experience many years later, that I really discovered and applied the Commandments. It was only then that I realized how much I've been missing out on the real blessings because God promised that there are rewards for obedience (Deuteronomy 28:1-14).
I could have experienced financial abundance earlier in my life had I been obedient to the Father's will and learned to serve Him. Now, I vigorously share these tenets of God to relatives and co-workers so that they too can enjoy His blessings. So with my relatives who are in business, I share our experience of running our company the Christian way. And in my real estate office, I do not compromise on dubious sales booking or "pirating" of sales agents.
Drill God's commands in your heart and in your actions; and as sure as a sunrise each morning, blessings will follow
.
Donna España
Do you know that God has been waiting for you to claim your rewards? Your blessings await as you carefully obey His commandments.
Lord, I pray that I will always be a channel of Your blessings to others.
Tobia becomes the eighth and final husband of Sarah and this time they make it past their first night together. The prayer they pray together is often used as part of the liturgy of the Word in the Sacrament of Marriage. I am somewhat amused with this as rarely does the couple have any idea of what precedes the prayer. I take great delight in recalling the story of Sarah's previous marriages and asking if there is any correspondence in this case!
Tobit 6:10-11; 7:1bcde. 9-17; 8:4-9a
10
When the angel Raphael and Tobiah had entered Media and were getting close to Ecbatana,
11
Raphael said to the boy, "Brother Tobiah!" He answered, "Yes, what is it?" Raphael continued: "Tonight we must stay with Raguel, who is a relative of yours. He has a daughter named Sarah."
7:
1
So he brought him to the house of Raguel, whom they found seated by his courtyard gate. They greeted him first. He said to them, "Greetings to you too, brothers! Good health to you, and welcome!" When he brought them into his home.
9
Raguel slaughtered a ram from the flock and gave them a cordial reception. When they had bathed and reclined to eat, Tobiah said to Raphael, "Brother Azariah, ask Raguel to let me marry my kinswoman Sarah."
10
Raguel overheard the words; so he said to the boy: "Eat and drink and be merry tonight, for no man is more entitled to marry my daughter Sarah than you, brother. Besides, not even I have the right to give her to anyone but you, because you are my closest relative. But I will explain the situation to you very frankly.
11
I have given her in marriage to seven men, all of whom were kinsmen of ours, and all died on the very night they approached her. But now, son, eat and drink. I am sure the Lord will look after you both." Tobiah answered, "I will eat or drink nothing until you set aside what belongs to me." Raguel said to him: "I will do it. She is yours according to the decree of the Book of Moses. Your marriage to her has been decided in heaven! Take your kinswoman; from now on you are her love, and she is your beloved. She is yours today and ever after. And tonight, son, may the Lord of heaven prosper you both. May he grant you mercy and peace."
12
Then Raguel called his daughter Sarah, and she came to him. He took her by the hand and gave her to Tobiah with the words: "Take her according to the law. According to the decree written in the Book of Moses she is your wife. Take her and bring her back safely to your father. And may the God of heaven grant both of you peace and prosperity."
13
He then called her mother and told her to bring a scroll, so that he might draw up a marriage contract stating that he gave Sarah to Tobiah as his wife according to the decree of the Mosaic law. Her mother brought the scroll, and he drew up the contract, to which they affixed their seals.
14
Afterward they began to eat and drink.
15
Later Raguel called his wife Edna and said, "My love, prepare the other bedroom and bring the girl there."
16
She went and made the bed in the room, as she was told, and brought the girl there. After she had cried over her, she wiped away the tears and said:
17
"Be brave, my daughter. May the Lord of heaven grant you joy in place of your grief. Courage, my daughter." Then she left.
8:
4
When the girl's parents left the bedroom and closed the door behind them, Tobiah arose from bed and said to his wife, "My love, get up. Let us pray and beg
our Lord to have mercy on us and to grant us deliverance."
5
She got up, and they started to pray and beg that deliverance might be theirs. He began with these words: "Blessed are you, O God of our fathers; praised be your name forever and ever. Let the heavens and all your creation praise you forever.
6
You made Adam and you gave him his wife Eve to be his help and support; and from these two the human race descended. You said, 'It is not good for the man to be alone; let us make him a partner like himself.'
7
Now, Lord, you know that I take this wife of mine not because of lust, but for a noble purpose. Call down your mercy on me and on her, and allow us to live together to a happy old age."
8
They said together, "Amen, amen,"
9
and went to bed for the night.
R: Blessed are those who fear the Lord.
1
Blessed are you who fear the LORD, who walk in his ways!
2
For you shall eat the fruit of your handiwork; happy shall you
be, and favored.
(R)
3
Your wife shall be like a fruitful vine in the recesses of your home; your children like olive plants around your table.
(R)
4
Behold, thus is the man blessed who fears the LORD.
5
The LORD bless you from Zion; may you see the prosperity of Jerusalem all the days of your life.
(R)
In our own way we all must learn to place God as the first priority of our lives. It is not enough to think that this is right or a good idea — we have to put it into practice if we want to call ourselves disciples of Jesus. This is a great challenge in today's world as there are so many other things that will compete for this first place with God. It is our duty to use the gift of our free will to place God first at all times.
28
One of the scribes, came to Jesus and asked him, "Which is the first of all the commandments?"
29
Jesus replied, "The first is this: 'Hear, O Israel! The Lord our God is Lord alone!
30
You shall love the Lord your God with all your heart, with all your soul, with all your mind, and with all your strength.'
31
The second is this: 'You shall love your neighbor as yourself.' There is no other commandment greater than these."
32
The scribe said to him, "Well said, teacher. You are right in saying, 'He is One and there is no other than he.'
33
And 'to love him with all your heart, with all your understanding, with all your strength, and to love your neighbor as yourself' is worth more than all burnt offerings and sacrifices."
34
And when Jesus saw that [he] answered with understanding, he said to him, "You are not far from the kingdom of God." And no one dared to ask him any more questions.
think
:
It is our duty to use the gift of our free will to place God first at all times.
_________________________________________________________

God's special verse/thought for me today________________
_________________________________________________________

T O D A Y ' S BLESSING LIST
Thank You Lord for:
____________________________________
_______________________________________________________
READ THE BIBLE IN ONE YEAR Judges 9-12
We live in a world that exalts the individual way too much. Yes, we all have a fundamental human dignity that must be respected. But that dignity becomes meaningless unless it is viewed within the wider context of our civic and moral responsibility to each and every person on this planet. Of course, that responsibility is brought into much greater relief with the people around us, but we also have a responsibility to reflect on and consider how our actions impinge on the lives of all men and women. Whether we like it or not, each of our lives is tied up with every other person's life; this is what we mean when we talk about the "common good" of humanity.
Jesus tells us in the Gospel that a house divided against itself will fall. If we live in such a way that we do not care how
our decisions affect the lives of others, then we fail in our duty to respect the human dignity of others. For example, if we exploit workers in one country (because the labor laws there are weaker than in the country where we live) in order to manufacture goods more cheaply for our home market so that we (the company doing this) can make far greater profits, how can we argue that what we are doing is fair, let alone morally upright?
We hear an enormous amount today of the need for free trade between countries. Most of the talk is meaningless as the richer countries have never, and in my opinion never will put the issue of labor on the table. If free trade is the real agenda, then labor must be able to move freely around the world as well. That would mean an "open borders" policy as to where a person wants to work. I cannot see that happening in the near future.
When we make choices in life we must choose to act not just for our own interests but for the interests of others as well. Only then will we properly respect the dignity of every individual; only then will we be truly united as one on our planet earth.
Fr. Steve Tynan, MGL
Do I consider the needs of others when I make decisions for my life that may affect them no matter how slight that effect may be?
Lord Jesus, teach me how to love others in all that I do by considering their needs as I seek to fulfill my own.
St. Francis Caracciolo, Confessor, pray for us.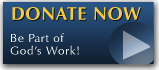 The FEAST is one of the happiest places on earth.

Click Here to find a Feast near you!
KERYGMA TV! is BACK
KERYGMA TV is on a new time slot and new channel Sundays 8 a.m. at IBC 13
Need Counseling? No Landline?
Now, you can use your mobile phone to call a friend for counseling at 09228407031. Or you may call our landlines 7266728, 7264709, 7259999 Mon-Fri 24-hrs, Sat 6am-5pm, Sun 6am-10am
BO BLOGS!
Go to Bo's Official Site and read his almost daily blog! Its not news, but thoughts and musings of Bo Sanchez. Get to know Bo in a more personal way --and find out what it means to live the life of a preacher. You get to enrich your faith as well.
DONATION
Remember to always donate your "first fruits"-not the last. Click on the "Donation" Box under the members menu - and you'll even see links to the nearest branches of the Banks where you can deposit.