READINGS for 2009-06-02
"Teacher, we know that you are a truthful man and that you are not concerned with anyone's opinion."
For the longest time, I was overly concerned about others' opinion about me. In my case, it took the form of fear. I wanted to please others so much that I'd be scared to rock the boat and incur someone's ire or cause others to dislike me. When I could have sided or defended someone, but it would make me less popular or less "in," I remained silent and passed up the chance to love or to stand up for the truth.
Now I realize that that was a mistake. How many opportunities to love have I missed out because of that fear?
So when I made certain career choices in my life — like working as a full-time lay missionary for 10 years and going into evangelistic journalism — I know that it was grace that enabled me to stand up for God and what He had called me to do. These were instances when I heeded His voice above the clamor of family, friends and the world. And despite the pain I went through in the choices I made, I never regretted them.
I pray that truth and charity alone may urge me on in life. How about you?
Joy Sosoban
Do I allow others to sway me in my decisions, much to my regret later on?
It is not always easy to follow Your voice, O Lord. Enable me to do so.
Maybe Tobit did not like the idea of receiving charity? I do not know why he did not want his wife to receive the gift of a goat for their table. His wife challenges him from the basis of his own life in that he has often given alms to those needier than he. This is a good argument; I wonder how Tobit received it? There are times when we should give to others and there may be times when we should be humble enough to receive as well.
9
On the night of Pentecost, after I had buried the dead, I Tobit, went into my courtyard to sleep next to the courtyard wall. My face was uncovered because of the heat.
10
I did not know there were birds perched on the wall above me, till their warm droppings settled in my eyes, causing cataracts. I went to see some doctors for a cure, but the more they anointed my eyes with various salves, the worse the cataracts became, until I could see no more. For four years I was deprived of eyesight, and all my kinsmen were grieved at my condition. Ahiqar, however, took care of me for two years, until he left for Elymais.
11
At that time my wife Anna worked for hire at weaving cloth, the kind of work women do.
12
When she sent back the goods to their owners, they would pay her. Late in winter she finished the cloth and sent it back to the owners. They paid her the full salary, and also gave her a young goat for the table.
13
On entering my house the goat began to bleat. I called to my wife and said: "Where did this goat come from? Perhaps it was stolen! Give it back to its owners; we have no right to eat stolen food!"
14
But she said to me, "It was given to me as a bonus over and above my wages." Yet I would not believe her, and told her to give it back to its owners. I became very angry with her over this. So she retorted: "Where are your charitable deeds now? Where are your virtuous acts? See! Your true character is finally showing itself!"
R: The heart of the just one is firm, trusting in the Lord.
1
Blessed the man who fears the LORD, who greatly delights in his commands.
2
His posterity shall be mighty upon the earth; the upright generation shall be blessed.
(R)
7
An evil report he shall not fear; his heart is firm, trusting in the LORD.
8
His heart is steadfast; he shall not fear till he looks down upon his foes.
(R)
9
Lavishly he gives to the poor; his generosity shall endure forever; his horn shall be exalted in glory.
(R)
Herein lies a very simple principle: we are living in the world and thus are subject to numerous laws of the world. However, we are destined for a far greater existence in the Kingdom of God. This means that we need to begin to render our dues to the Kingdom of God now in preparation for the life to come. At the same time we have responsibilities to the state that provides for many of our earthly needs.
13
They sent some Pharisees and Herodians to Jesus to ensnare him in his speech.
14
They came and said to him, "Teacher, we know that you are a truthful man and that you are not concerned with anyone's opinion. You do not regard a person's status but teach the way of God in accordance with the truth. Is it lawful to pay the census tax to Caesar or not? Should we pay or should we not pay?"
15
Knowing their hypocrisy he said to them, "Why are you testing me? Bring me a denarius to look at."
16
They brought one to him and he said to them, "Whose image and inscription is this?" They replied to him, "Caesar's."
17
So Jesus said to them, "Repay to Caesar what belongs to Caesar and to God what belongs to God." They were utterly amazed at him.
think
:
There are times when we should give to others and there may be times when we should be humble enough to receive as well.
_________________________________________________________

God's special verse/thought for me today________________
_________________________________________________________

T O D A Y ' S BLESSING LIST
Thank You Lord for:
____________________________________
_______________________________________________________
READ THE BIBLE IN ONE YEAR Judges 1-4
The Gospel tells us that Jesus "speaks the way of God." What does this mean for us? It is a generally accepted axiom that it is not enough to just speak about something — we must also be willing to live it. So I suggest that we reflect upon these words of Jesus from the context of living the Gospel truths on a dayto- day basis.
In today's world, it is common to hear people relativizing the truth to suit their own situation. What I mean is the process by which we take a rule or law and then cut away at it from different angles for this or that reason until we are left with a rule or law that is no longer as comprehensive as the first one. We relativize the law according to our own situation to the point that it no longer applies to us. This sort of process thrives in the individualistic or self-centered society in which we live.
Jesus stood apart from the Pharisees and Jewish leaders of His time who were experts at the process I just outlined and basically challenged the people to treat the truth with respect or suffer the consequences. We need to hear the same challenge today. Either we respect the moral law and start living by it or society will collapse as it did in the decaying years of the Roman Empire. This means that we need to do more to ensure that the dignity of life is respected in our civil laws, that family life will be supported and promoted in society, not just the individual as well as numerous other aspects of our lives. Perhaps as individuals we do not have the power to rewrite our civil laws but we certainly have the power to choose to obey the moral laws and commandments of the Church. Just because others may not be obeying these laws or civil laws is no excuse for us to do the same. This is what gave the preaching and teaching of Jesus authority — that He was willing to stand apart and live the truth as well as proclaim it.
Fr. Steve Tynan, MGL
How righteously do I live my life? That is, do I follow all of the teachings of the Church or do I just choose to follow the ones that are convenient for me to follow?
Lord Jesus, grant me the grace and strength to follow Your Law and live the truth in every decision that I make.
Sts. Marcellinus and Peter, Martyrs, pray for us.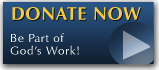 The FEAST is one of the happiest places on earth.

Click Here to find a Feast near you!
KERYGMA TV! is BACK
KERYGMA TV is on a new time slot and new channel Sundays 8 a.m. at IBC 13
Need Counseling? No Landline?
Now, you can use your mobile phone to call a friend for counseling at 09228407031. Or you may call our landlines 7266728, 7264709, 7259999 Mon-Fri 24-hrs, Sat 6am-5pm, Sun 6am-10am
BO BLOGS!
Go to Bo's Official Site and read his almost daily blog! Its not news, but thoughts and musings of Bo Sanchez. Get to know Bo in a more personal way --and find out what it means to live the life of a preacher. You get to enrich your faith as well.
DONATION
Remember to always donate your "first fruits"-not the last. Click on the "Donation" Box under the members menu - and you'll even see links to the nearest branches of the Banks where you can deposit.