READINGS for 2009-05-15
"It was not you who chose me, but I who chose you…" – John 15:16
"Me again?" I protested in jest.
We had another officers' meeting for the dubbers' association, and for the nth time, they unanimously picked me to say the concluding prayer.
"Why not someone else this time?" I asked. No one budged. (Sigh…)
"OK," I said, "as if I had a choice." And lead the prayer I did.
I get pressured whenever I'm asked to do that because I'm not a good speaker. Nevertheless, I am honored that my colleagues always choose to have me lead the prayer. Maybe they believe in me somehow.
In today's verse, Jesus tells us that He has chosen us to bear fruit — that is, to be witnesses to His life and works, to be the living proof that He is love and that He lives.
It's a very tall order, but isn't it such great honor to be handpicked by Him? We may doubt our own competence in doing the job, but He knows we can do it. He believes in me… He believes in you.
Nova Arias
Discouraged? Learn to believe in yourself as God believes in you.
Give me the courage to become Your witness, Lord.
The Church established very early on the means by which it would settle disputes, be they pastoral or theological in nature. There is no doubt that this is the work of the Holy Spirit. There is also no doubt that herein lies the ultimate basis, built on the words of Jesus to Peter, the understanding of authority within the structure of the Church Community. This is a gift to the Church, not something negative; it is necessary for the good order of the community.
22
The Apostles and presbyters, in agreement with the whole church, decided to choose representatives and to send them to Antioch with Paul and Barnabas. The ones chosen were Judas, who was called Barsabbas, and Silas, leaders among the brothers.
23
This is the letter delivered by them: "The apostles and the presbyters, your brothers, to the brothers in Antioch, Syria, and Cilicia of Gentile origin: greetings.
24
Since we have heard that some of our number [who went out] without any mandate from us have upset you with their teachings and disturbed your peace of mind,
25
we have with one accord decided to choose representatives and to send them to you along with our beloved Barnabas and Paul,
26
who have dedicated their lives to the name of our Lord Jesus Christ.
27
So we are sending Judas and Silas who will also convey this same message by word of mouth:
28
'It is the decision of the holy Spirit and of us not to place on you any burden beyond these necessities,
29
namely, to abstain from meat sacrificed to idols, from blood, from meats of strangled animals, and from unlawful marriage. If you keep free of these, you will be doing what is right. Farewell.' "
30
And so they were sent on their journey. Upon their arrival in Antioch they called the assembly together and delivered the letter.
31
When the people read it, they were delighted with the exhortation.
R: I will give you thanks among the peoples, O Lord.
7 [8]
My heart is steadfast, O God; my heart is steadfast; I will sing and chant praise.
8 [9]
Awake, O my soul; awake, lyre and harp! I will wake the dawn.
(R)
9 [10]
I will give thanks to you among the peoples, O Lord. I will chant your praise among the nations.
10 [11]
For your mercy towers to the heavens, and your faithfulness to the skies.
11 [12]
Be exalted above the heavens, O God; above all the earth be your glory!
(R)
I find it interesting that many converts to the Catholic Church from other Christian denominations tell us that the authority structure of the Church was one of the strongest reasons why they converted. Unless a person can be sure that they are rooted in the truth, belonging to a tradition securely attached to the person of Jesus and all that he has revealed, they will experience doubt and lack of direction to an unacceptable degree.
12
Jesus said to his disciples: "This is my commandment: love one another as I love you.
13
No one has greater love than this, to lay down one's life for one's friends.
14
You are my friends if you do what I command you.
15
I no longer call you slaves, because a slave does not know what his master is doing. I have called you friends, because I have told you everything I have heard from my Father.
16
It was not you who chose me, but I who chose you and appointed you to go and bear fruit that will remain, so that whatever you ask the Father in my name he may give you.
17
This I command you: love one another."
think:
Unless a person can be sure that they are rooted in the truth, they will experience doubt and lack of direction to an unacceptable degree.
_________________________________________________________

God's special verse/thought for me today________________
_________________________________________________________

T O D A Y ' S BLESSING LIST
Thank You Lord for:
____________________________________
_______________________________________________________
READ THE BIBLE IN ONE YEAR Numbers 28-30
beArinG Fruit For the kinGDom oF GoD
Christian life is not just about making sure that we get to heaven, but also about doing what we can to help others achieve that same goal. Perhaps God places this stipulation upon us to ensure that faith does not just descend into a selfish pursuit of holiness and blessings.
Such a call also serves to highlight the role of love as an outreaching force to others. Love is never meant only for ourselves. It is always meant to be shared with others if for no other reason than love and friendship shared is love and friendship increased, and thus something greater! Jesus tells us that we are His friends and that He has held nothing back from us. It is this friendship that is the basis by which God empowers us and gives us the grace necessary to live a Christian life of service and holiness.
In verse six of this chapter of John, Jesus tells us that without God we can do nothing. This truth is the fundamental building block of His argument here — yes, we can live without God in our lives if we want to, but our lives will amount to very little if we choose that path. This is particularly so when we realize that eternity will be spent apart from Him. However, with God, anything becomes possible— our lives are destined to bear fruit beyond our imagination if we work with God rather than against Him. Life is all about growing with God and not living without Him.
Even though the image of the servant is still a valid one for a disciple of Jesus, it moves into the realm of friendship as we realize that obedience to God is not something negative but the only way to eternal life. We can achieve nothing apart from God, but all things are possible for those who love God and walk with Him, as Paul said. The command Jesus gives us to love both God and one another is really the command to live and experience the best of life. In fact, it is the only way to true living. I, for one, am not willing to risk eternal life by attempting life without God!
Fr. Steve Tynan, MGL
How well is my life aligned with the love of God and the love of those around me? Is there anything I should do to improve my response of love?
Holy Spirit, You are the love of the Father and Son made manifest to the world. Strengthen me to love more. Increase my capacity to love,
particularly those who are slow to return my love.
St. Isidore the Farmer, pray for us.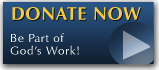 The FEAST is one of the happiest places on earth.

Click Here to find a Feast near you!
KERYGMA TV! is BACK
KERYGMA TV is on a new time slot and new channel Sundays 8 a.m. at IBC 13
Need Counseling? No Landline?
Now, you can use your mobile phone to call a friend for counseling at 09228407031. Or you may call our landlines 7266728, 7264709, 7259999 Mon-Fri 24-hrs, Sat 6am-5pm, Sun 6am-10am
BO BLOGS!
Go to Bo's Official Site and read his almost daily blog! Its not news, but thoughts and musings of Bo Sanchez. Get to know Bo in a more personal way --and find out what it means to live the life of a preacher. You get to enrich your faith as well.
DONATION
Remember to always donate your "first fruits"-not the last. Click on the "Donation" Box under the members menu - and you'll even see links to the nearest branches of the Banks where you can deposit.