READINGS for 2009-05-07
"My brothers, if one of you has a word of exhortation for the people, please speak." – Acts 13:15
I belong to the Kerygma Preachers group. It's a caring group with "the" Bo Sanchez; Mike Joseph, a pioneer in the Charismatic Renewal and a mentor of preachers; Arun Gogna, a long-time Theology professor; and other veteran preachers who were already addressing God's assembly long before I started preaching. Belonging to this group is so exciting and I'm contented to simply listen to what any one of them would say.
Now imagine having to speak before them! Many times, my mind would tell me to just shut up. They have more important things to say than me. They have deeper and more profound insights. Mine might just be shallow words amidst the wisdom and accuracy of their teachings.
Yet, I start opening my mouth. And I speak. Boldly! With the fire and passion of one empowered by the Spirit and by the pure grace of God!
So whether it is to veteran preachers or "kings of nations" or before God's great assembly — I speak!
Because I speak for my God! Because I speak with my God!
Alvin Barcelona
When asked to speak for your God and to His people, are you afraid? Nervous? Hesitant? Speak for God and with God.
Lord God, grant me the courage to speak for You. Remind me that I can speak of and do great things in Your name! Amen.
If you read today's first reading you will be privy to the basic Pauline understanding of the Gospel as it is proclaimed to the Jewish people. And basically there is not much difference when Paul goes to the Gentiles. It is a simple message that ultimately asks for a response. This is the same for us all! On hearing the Gospel proclaimed we innately know that we must respond to it in one way or another. This is the same for all truth.
13
From Paphos, Paul and his companions set sail and arrived at Perga in Pamphylia. But John left them and returned to Jerusalem.
14
They continued on from Perga and reached Antioch in Pisidia. On the sabbath they entered into the synagogue and took their seats.
15
After the reading of the law and the prophets, the synagogue officials sent word to them, "My brothers, if one of you has a word of exhortation for the people, please speak."
16
So Paul got up, motioned with his hand, and said, "Fellow Israelites and you others who are God-fearing, listen.
17
The God of this people Israel chose our ancestors and exalted the people during their sojourn in the land of Egypt. With uplifted arm he led them out of it
18
and for about forty years he put up with them in the desert.
19
When he had destroyed seven nations in the land of Canaan, he gave them their land as an inheritance
20
at the end of about four hundred and fifty years. After these things he provided judges up to Samuel [the] prophet.
21
Then they asked for a king. God gave them Saul, son of Kish, a man from the tribe of Benjamin, for forty years.
22
Then he removed him and raised up David as their king; of him he testified, 'I have found David, son of Jesse, a man after my own heart; he will carry out my every wish.'
23
From this man's descendants God, according to his promise, has brought to Israel a savior, Jesus.
24
John heralded his coming by proclaiming a baptism of repentance to all the people of Israel;
25
and as John was completing his course, he would say, 'What do you suppose that I am? I am not he. Behold, one is coming after me; I am not worthy to unfasten the sandals of his feet.'"
Psalm 89:2-3. 21-22. 25 and 27
R: For ever I will sing the goodness of the Lord.
1 [2]
The favors of the LORD I will sing forever; through all generations my mouth shall proclaim your faithfulness.
2 [3]
For you have said, "My kindness is established forever"; in heaven you have confirmed your faithfulness.
(R)
20 [21]
"I have found David, my servant; with my holy oil I have anointed him,
21 [22]
that my hand may be always with him, and that my arm may make him strong."
(R)
24 [25]
My faithfulness and my kindness shall be with him, and through my name shall his horn be exalted.
26 [27]
"He shall say of me, 'You are my father, my God, the rock, my savior.'"
(R)
It is almost inevitable that we will experience betrayal in our service of the Gospel, not by God but by those who are supposed to be our co-workers. If you read through the Scriptures and the lives of the saints, you will discover that this is true for nearly every major figure of our faith. This is what sin does to relationships and communities — it seeks to tear them apart and so disrupt their mission. We must do all we can to preserve the unity of the Spirit and so strengthen the work of the Gospel and the Church in all that we do.
16
When Jesus had washed the disciples' feet, he said to them: "Amen, amen, I say to you, no slave is greater than his master nor any messenger greater than the one who sent him.
17
If you understand this, blessed are you if you do it.
18
I am not speaking of all of you. I know those whom I have chosen. But so that the scripture might be fulfilled, 'The one who ate my food has raised his heel against me.'
19
From now on I am telling you before it happens, so that when it happens you may believe that I AM.
20
Amen, amen, I say to you, whoever receives the one I send receives me, and whoever receives me receives the one who sent me."
think:
We must do all we can to preserve the unity of the Spirit and so strengthen the work of the Gospel and the Church in all that we do.
_________________________________________________________

God's special verse/thought for me today________________
_________________________________________________________

T O D A Y ' S BLESSING LIST
Thank You Lord for:
____________________________________
_______________________________________________________
READ THE BIBLE IN ONE YEAR Number 1-3
the humility oF Jesus chAllenGes us
Humility is not something that comes easily to any of us. I think there is something in us as a result of original sin that wants to assert authority over a situation in trying to control or engineer it for our own and others' benefit. This can be done with true humility but if we look at history, this has rarely been done.
One of the dangers of extraordinary ability or greatness is maintaining a humble perspective in life. Too often, those who rise to great heights in their profession, whatever it may be — and religion is not excluded from this judgment — become overly confident in their own ability and this ultimately leads to sin and disaster. It is interesting to reflect upon the life of Jesus in this regard. He washed the feet of His disciples. I am sure He would have often been found serving others whenever the choice for it arose. This is the only way to maintain any sort of humility in our lives: not to forget that we are merely the servants and instruments of Someone far greater than we are or ever will be.
If we do rise to greatness, it will be important for us to actively seek to humble ourselves in the service of those around us in order to retain a proper perspective on humility and the Gospel values of service and love. Jesus encourages His disciples to be always on the lookout for ways to serve others. If we are faithful to such an exhortation, we will have at least been faithful in doing what we can to grow daily in humility.
It is good to remember that Jesus is the Master and that we are to take our cues from His example. If we follow in His footsteps, we can hardly go too far in the wrong direction. The calling to a humble way of life is as fundamental to Christian witness as the training drills to a soldier or sportsman. If we cannot be entrusted with the fundamentals, how will we graduate to greater responsibilities, let alone handle them well if they come to us?
Fr. Steve Tynan, MGL
Am I a humble person? Do I seek to grow in humility in the little ways of serving others? Can I do more in this regard?
Holy Spirit, Your grace is the basis of a humble life. Help me to embrace it and live the life of a true servant of God.
St. Gisela, Abbess, pray for us.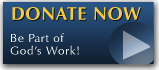 The FEAST is one of the happiest places on earth.

Click Here to find a Feast near you!
KERYGMA TV! is BACK
KERYGMA TV is on a new time slot and new channel Sundays 8 a.m. at IBC 13
Need Counseling? No Landline?
Now, you can use your mobile phone to call a friend for counseling at 09228407031. Or you may call our landlines 7266728, 7264709, 7259999 Mon-Fri 24-hrs, Sat 6am-5pm, Sun 6am-10am
BO BLOGS!
Go to Bo's Official Site and read his almost daily blog! Its not news, but thoughts and musings of Bo Sanchez. Get to know Bo in a more personal way --and find out what it means to live the life of a preacher. You get to enrich your faith as well.
DONATION
Remember to always donate your "first fruits"-not the last. Click on the "Donation" Box under the members menu - and you'll even see links to the nearest branches of the Banks where you can deposit.