READINGS for 2009-04-09
WASHING ONE ANOTHER'S FEET
Then he poured water into a basin and began to wash the disciples' feet and dry them with the towel around his waist. – John 13:5
I was alone at home, having just attended the Holy Thursday rites in our parish. The rest of my family opted to do the
Visita Iglesia
. Inspired by our parish priest's homily, I decided to do the unthinkable: wash my family members' feet as soon as they came in.
I prepared the props — basin, water, pitcher, towels, and of course, the Bible — then I texted one of my sisters to tell the others to proceed to the main house as soon as they arrive. I prayed while I waited. When at last they came, they kidded me, "Are you going to introduce someone to us? Are you going to announce you're getting married?"
I explained why I gathered them and they obliged. We read the Bible passage on the washing of the feet. I knelt in front of my father whose feet I washed first, then my sisters, brothers-in-law, nieces and nephews. Nearly everyone was in tears even before I finished washing their feet.
As we shared our feelings later, I wondered how Jesus must have felt after He washed His disciples' feet. As for me, I felt we became closer to one another and that, to me, spelled "f-a-m-i-l-y."
Tess Atienza
Are there bridges you must cross to build better relationships with people God has placed in your life?
Grant me, O Lord, an open heart to accept the people in my life — with their weaknesses and strengths alike.
The feast of the Passover is to the Jews what Easter is for Christians but there is an incredible difference between the two. In the Passover, it was a symbolic 'passing over' of the Jewish houses by the Angel of Death that came to signify the forgiveness of sins; in Christ it is no longer a mere symbol — it is the reality of our sins being forgiven through the death and resurrection of the Son of God. There is no greater Good News than this: We have been freed from the power of sin and death and they no longer have any power over us if we choose to live according to the life of grace in the Spirit.
1
The LORD said to Moses and Aaron in the land of Egypt,
2
"This month shall stand at the head of your calendar; you shall reckon it the first month of the year.
3
Tell the whole community of Israel: On the tenth of this month every one of your families must procure for itself a lamb, one apiece for each household.
4
If a family is too small for a whole lamb, it shall join the nearest household in procuring one and shall share in the lamb in proportion to the number of persons who partake of it.
5
The lamb must be a year-old male and without blemish. You may take it from either the sheep or the goats.
6
You shall keep it until the fourteenth day of this month, and then, with the whole assembly of Israel present, it shall be slaughtered during the evening twilight.
7
They shall take some of its blood and apply it to the two doorposts and the lintel of every house in which they partake of the lamb.
8
That same night they shall eat its roasted flesh with unleavened bread and bitter herbs.
11
"This is how you are to eat it with your loins girt, sandals on your feet and your staff in hand, you shall eat like those who are in flight. It is the Passover of the LORD.
12
For on this same night I will go through Egypt, striking down every first-born of the land, both man and beast, and executing judgment on all the gods of Egypt — I, the LORD!
13
But the blood will mark the houses where you are. Seeing the blood, I will pass over you; thus, when I strike the land of Egypt, no destructive blow will come upon you.
14
"This day shall be a memorial feast for you, which all your generations shall celebrate with pilgrimage to the LORD, as a perpetual institution."
Psalm 116:12-13. 15-16bc. 17-18
R: Our blessing-cup is a communion with the Blood of Christ.
12
How shall I make a return to the LORD for all the good he has done for me?
13
The cup of salvation I will take up, and I will call upon the name of the LORD.
(R)
15
Precious in the eyes of the LORD is the death of his faithful ones.
16
O LORD, I am your servant; I am your servant, the son of your handmaid; you have loosed my bonds.
(R)
17
To you will I offer sacrifice of thanksgiving, and I will call upon the name of the LORD.
18
My vows to the LORD I will pay in the presence of all his people.
(R)
St. Paul tells us of one of the meanings of the Eucharist as a celebration of the unity of all believers. That the different Christian denominations are separated from celebrating together at the Lord's table is a terrible tragedy and scandal. Let us pray that we will take hold of the grace of unity that God gives us and use it to draw ourselves back to the one table, professing the one Christ Jesus as our Lord and Savior.
23
Brothers and sisters: I received from the Lord what I also handed on to you, that the Lord Jesus, on the night he was handed over, took bread,
24
and, after he had given thanks, broke it and said, "This is my body that is for you. Do this in remembrance of me."
25
In the same way also the cup, after supper, saying, "This cup is the new covenant in my blood. Do this, as often as you drink it, in remembrance of me."
26
For as often as you eat this bread and drink the cup, you proclaim the death of the Lord until he comes.
Jesus demonstrates to us one of the fundamental natures of both love and leadership — namely service. Let he or she who is not willing to serve — not willing to clean the bathrooms or wash up after dinner — remember that no one has the right to ask another person to do what they are unwilling to do themselves. A leader always leads and serves first and foremost through his or her example. Let us ensure that our example is worthy of the title of leader no matter who we are or what we do in the service of God's Kingdom.
1
Before the feast of Passover, Jesus knew that his hour had come to pass from this world to the Father. He loved his own in the world and he loved them to the end.
2
The devil had already induced Judas, son of Simon the Iscariot, to hand him over. So, during supper,
3
fully aware that the Father had put everything into his power and that he had come from God and was returning to God,
4
he rose from supper and took off his outer garments. He took a towel and tied it around his waist.
5
Then he poured water into a basin and began to wash the disciples' feet and dry them with the towel around his waist.
6
He came to Simon Peter, who said to him, "Master, are you going to wash my feet?"
7
Jesus answered and said to him, "What I am doing, you do not understand now, but you will understand later."
8
Peter said to him, "You will never wash my feet." Jesus answered him, "Unless I wash you, you will have no inheritance with me."
9
Simon Peter said to him, "Master, then not only my feet, but my hands and head as well."
10
Jesus said to him, "Whoever has bathed has no need except to have his feet washed, for he is clean all over; so you are clean, but not all."
11
For he knew who would betray him; for this reason, he said, "Not all of you are clean."
12
So when he had washed their feet [and] put his garments back on and reclined at table again, he said to them, "Do you realize what I have done for you?
13
You call me 'teacher' and 'master,' and rightly so, for indeed I am.
14
If I, therefore, the master and teacher, have washed your feet, you ought to wash one another's feet.
15
I have given you a model to follow, so that as I have done for you, you should also do."
think
:
Let us ensure that our example is worthy of the title of leader no matter who we are or what we do in the service of God's Kingdom.
_________________________________________________________

God's special verse/thought for me today________________
_________________________________________________________

T O D A Y ' S BLESSING LIST
Thank You Lord for:
____________________________________
_______________________________________________________
READ THE BIBLE IN ONE YEAR Exodus 4-6
WAshinG oF the Feet AnD the euchArist
In the time of Jesus, people had to walk long distances on rough, dusty roads. Travelers arrived often at their destinations with sore and aching feet. As a sign of hospitality, the host would see to it that his guests were given a foot bath and massage to relieve their aches and pains. This was usually done by the servants. That's why the disciples found it hard to understand what Jesus did to them. No master, no Rabbi would clean the feet of his guests and disciples.
Interesting is that John replaces the institution of the Eucharist with the narration of Jesus washing the feet of the disciples. He must have seen a connection between the two, a connection we have to discover. Understood in the light of the washing of feet, the evangelist wants to say that the Eucharist is a moment of restoration for people on the way. Our life in the world is a long and often very hard pilgrimage. Along the way, we get tired and worn out. Jesus has provided us with the
Eucharist as a place where we can go to "bathe our aching feet" and to be refreshed in body and soul. We call communion for a dying person Viaticum which means "provision for the journey." Actually, the Eucharist is always a viaticum because in the Eucharist we receive strength to continue our journey toward God.
Jesus said to Peter, "Unless I wash you, you have no share with me." First, we have to let the Lord wash us clean so that we belong to Him. Only then are we qualified to "wash the feet" of our sisters and brothers in Christ. Equally important, after the Lord has washed us, we must go and wash the feet of others: we must serve. If the Eucharist is the place where the Lord washes our feet, daily life is the place where we ought to wash the feet of others.
Jesus who broke the bread of the Eucharist and washed the feet of His disciples challenges us to follow His example both at the altar of the Eucharist and at the altar of daily life.
Fr. Rudy Horst, SVD
How can I in daily life "wash the feet" of my fellowmen?
Lord, I thank You today in a very special way for all the times You served me and
strengthened me in the Eucharist. Too often have I taken Your humble service for granted. And most of the time have I forgotten to go and serve others. May the image of You washing the feet of the disciples stay with me and lead me to humble service.
St. Waldetrudis, Widow, pray for us.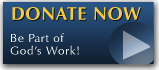 The FEAST is one of the happiest places on earth.

Click Here to find a Feast near you!
KERYGMA TV! is BACK
KERYGMA TV is on a new time slot and new channel Sundays 8 a.m. at IBC 13
Need Counseling? No Landline?
Now, you can use your mobile phone to call a friend for counseling at 09228407031. Or you may call our landlines 7266728, 7264709, 7259999 Mon-Fri 24-hrs, Sat 6am-5pm, Sun 6am-10am
BO BLOGS!
Go to Bo's Official Site and read his almost daily blog! Its not news, but thoughts and musings of Bo Sanchez. Get to know Bo in a more personal way --and find out what it means to live the life of a preacher. You get to enrich your faith as well.
DONATION
Remember to always donate your "first fruits"-not the last. Click on the "Donation" Box under the members menu - and you'll even see links to the nearest branches of the Banks where you can deposit.