READINGS for 2009-04-02
"
...before Abraham came to be, I AM
"
– John 8:58
Mornings are most productive for me. Mass, prayer, walking up the stairs of our 32-storey building (good exercise and great extension of my prayer time), listening to a good tape or CD, reading Scripture and reading a good book. This is my ideal routine. (I
'
m getting there.)
I have made a decision to spend time with God before I spend time with man. When I am down, He lifts me up. When I am happy, He reminds me to be grateful. When excitement is within me, He shares my joy. When problems come, He gives perspective. When I
'
m lost, He is my direction. When I
'
m troubled, He is my peace. When I
'
m angry, He is love.
This sets the pace of my day. My mind is clearer, I have a better attitude, my recovery time after a
"
boo-boo
"
is faster and I learn to appreciate people and situations better. As a result, my work has more fruit and more excellence in it. More importantly, I have a constant sense of God
'
s presence in me and with me throughout the day.
Let
'
s be connected to Him who is the Source – early!
Ariel Driz
Do I give the beginning of my day to the Lord?
Lord Jesus, thank you for filling my mornings with Your love and presence. You are the great I AM in my life! Amen.
Abraham's paternity that is promised here is interpreted by the Jews to be a literal paternity according to blood. For us Christians, it is a spiritual paternity based on the faith of Abraham as an example for all the children of God (Rom 4). As we reflect upon the life and faith of Abraham it is important that we ask ourselves, "What makes Abraham different from the other men of his day?"
3
When Abram prostrated himself, God continued to speak to him:
4
"My covenant with you is this: you are to become the father of a host of nations.
5
No longer shall you be called Abram; your name shall be Abraham, for I am making you the father of a host of nations.
6
I will render you exceedingly fertile; I will make nations of you; kings shall stem from you.
7
I will maintain my covenant with you and your descendants after you throughout the ages as an everlasting pact, to be your God and the God of your descendants after you.
8
I will give to you and to your descendants after you the land in which you are now staying, the whole land of Canaan, as a permanent possession; and I will be their God."
9
God also said to Abraham: "On your part, you and your descendants after you must keep my covenant throughout the ages."
R: The Lord remembers his covenant for ever.
4
Look to the LORD in his strength; seek to serve him constantly.
5
Recall the wondrous deeds that he has wrought, his portents, and the judgments he has uttered.
(R)
6
You descendants of Abraham, his servants, sons of Jacob, his chosen ones!
7
He, the LORD, is our God; throughout the earth his judgments prevail.
(R)
8
He remembers forever his covenant which he made binding for a thousand generations —
9
which he entered into with Abraham and by his oath to Isaac.
(R)
The Jews seem unable to make the shift from a purely literal interpretation of Jesus' words to one that reaches into an understanding of their faith which will help them to make sense of what Jesus is saying. We need to be careful that we do not just seek superficial answers to the questions of life or we will live very empty lives. It is important that we allow the Spirit of God to help us go deeper into the mind and heart of God.
51
Jesus said to the Jews: "Amen, amen, I say to you, whoever keeps my word will never see death."
52
So the Jews said to him, "Now we are sure that you are possessed. Abraham died, as did the prophets, yet you say, 'Whoever keeps my word will never taste death.'
53
Are you greater than our father Abraham, who died? Or the prophets, who died? Who do you make yourself out to be?"
54
Jesus answered, "If I glorify myself, my glory is worth nothing; but it is my Father who glorifies me, of whom you say, 'He is our God.'
55
You do not know him, but I know him. And if I should say that I do not know him, I would be like you a liar. But I do know him and I keep his word.
56
Abraham your father rejoiced to see my day; he saw it and was glad.
57
So the Jews said to him, "You are not yet fifty years old and you have seen Abraham?"
58
Jesus said to them, "Amen, amen, I say to you, before Abraham came to be, I AM."
59
So they picked up stones to throw at him; but Jesus hid and went out of the temple area.
think
:
It is important that we allow the Spirit of God to help us go deeper into the mind and heart of God.
_________________________________________________________

God's special verse/thought for me today________________
_________________________________________________________

T O D A Y ' S BLESSING LIST
Thank You Lord for:
____________________________________
_______________________________________________________
READ THE BIBLE IN ONE YEAR Genesis 25-28
AbrAhAm: moDel For our FAith
As long as I can remember, Israelites and Palestinians have fought bitterly over the land that both claim to be theirs in the Middle East. The Palestinians say it was their land long before the Israelites invaded it. The Israelites, on the other hand, claim that it is the land promised by God to Abraham and his descendants "in perpetuity." Much blood has been shed on both sides that has soaked the soil of the Promised Land — and in spite of so many international efforts, there is no end seen to this bloodshed.
I have always admired Abraham, the recipient of this promise of land. He received so many promises from God, but saw none fulfilled! God had called him out of his homeland — and he went, not knowing where God would lead him. God promised him descendants as numerous as the stars and the sand at the seashore. When he died, he had only one son of this promise. God promised him the "whole land of Canaan." When his wife died, he owned not even a small piece of land to bury her. How would I have reacted in the face of so many unfulfilled promises?
But Abraham believed and went through life, unshaken and unwavering. He trusted even when he seemed to be fooled by God. No wonder that the first Eucharistic Prayer calls him "our father in faith."
Today, the Church puts this hero of faith before us to look once more at our faith and trust in God. Comparing ourselves with Abraham, we can test ourselves and our faith. This is very timely, because in a few days we will renew our baptismal promises. Three times we will be asked, "Do you believe…?" And three times we are supposed to answer, "Yes, I do." But do I really believe, like Abraham, against all odds? Is my faith unshakable, like the faith of father Abraham?
We are also promised a land — heaven. Nobody has seen heaven, nobody knows how it looks. But do I firmly believe in it? Do I firmly believe in eternal bliss in the presence of God? Do I have the faith of Abraham and refuse to entertain doubts but prepare myself for something I do not know how and when I will be able to reach it?
Fr. Rudy Horst, SVD
How much do Christ's promises influence my daily life because I trust in Him?
Lord, give me the faith of Abraham. In times of uncertainties and doubts, let me cling to You and to Your promises, never giving up hope to see their ful- fillment.
St. Francis of Paola, Hermit, pray for us.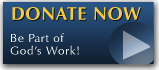 The FEAST is one of the happiest places on earth.

Click Here to find a Feast near you!
KERYGMA TV! is BACK
KERYGMA TV is on a new time slot and new channel Sundays 8 a.m. at IBC 13
Need Counseling? No Landline?
Now, you can use your mobile phone to call a friend for counseling at 09228407031. Or you may call our landlines 7266728, 7264709, 7259999 Mon-Fri 24-hrs, Sat 6am-5pm, Sun 6am-10am
BO BLOGS!
Go to Bo's Official Site and read his almost daily blog! Its not news, but thoughts and musings of Bo Sanchez. Get to know Bo in a more personal way --and find out what it means to live the life of a preacher. You get to enrich your faith as well.
DONATION
Remember to always donate your "first fruits"-not the last. Click on the "Donation" Box under the members menu - and you'll even see links to the nearest branches of the Banks where you can deposit.