READINGS for 2009-03-27
"… yet I did not come on my own..." – John 7:28
Friends tell me, "You're so fickle-minded! You do a lot of things! You enroll in something, only to shift careers later." Another friend adds, "You lose a lot of money in the process!"
Yes, if I were to use the world's standards, I would also call myself aimless, restless, always searching for something more or something else that would give meaning to my life.
But God has a way of catching up with me. When I surrendered to Him the wheel of my life, He led me to some undiscovered avenues. He brought me profound happiness.
Now, I am not just what I have studied to become — an engineer — but I have become more in God's hands. I am His pen. I am His voice to people who need to hear His comforting words. I am His arms to hug some of His special children. Pretty soon, I feel He's going to use me to comfort and support cancer survivors in our community.
Oh, well, I follow wherever the wind blows, for there the Spirit of the Lord calls me. Life is more exciting that way!
Tess Atienza
Do I allow the Lord to lead me?
Lord, lead me to the fulfillment of Your plans for my life.
Unfortunately we live in a world that seems to be growing in its godlessness rather than the opposite. I wonder what we are doing with our own lives? How faithful are we to following the truth of the Gospel? How firmly do we resist the temptations of our materialistic and individualistic society? The world needs men and women more than ever who will live the Gospel and proclaim it without compromise. I hope we are up to the task!
1
The wicked said among themselves, thinking not aright:
12
"Let us beset the just one, because he is obnoxious to us; he sets himself against our doings, reproaches us for transgressions of the law and charges us with violations of our training.
13
He professes to have knowledge of God and styles himself a child of the LORD.
14
To us he is the censure of our thoughts; merely to see him is a hardship for us,
15
because his life is not like other men's, and different are his ways.
16
He judges us debased; he holds aloof from our paths as from things impure. He calls blest the destiny of the just and boasts that God is his Father.
17
Let us see whether his words be true; let us find out what will happen to him.
18
For if the just one be the son of God, he will defend him and deliver him from the hand of his foes.
19
With revilement and torture let us put him to the test that we may have proof of his gentleness and try his patience.
20
Let us condemn him to a shameful death; for according to his own words, God will take care of him."
21
These were their thoughts, but they erred; for their wickedness blinded them,
22
and they knew not the hidden counsels of God; neither did they count on a recompense of holiness nor discern the innocent souls' reward.
Psalm 34:17-18. 19-20. 21 and 23
R: The Lord is close to the brokerhearted.
16 [17]
The LORD confronts the evildoers, to destroy remembrance of them from the earth.
17 [18]
When the just cry out, the LORD hears them, and from all their distress he rescues them.
(R)
18 [19]
The LORD is close to the brokenhearted; and those who are crushed in spirit he saves.
19 [20]
Many are the troubles of the just man, but out of them all the LORD delivers him.
(R)
20 [21]
He watches over all his bones; not one of them shall be broken.
22 [23]
The LORD redeems the lives of his servants; no one incurs guilt who takes refuge in him.
Jesus would not keep silent even though He knew His life was at stake as He kept preaching the Gospel. Truth cannot keep silent — look at the way the opponents of abortion maintain their vigil against the powers of death. No amount of legal maneuvering will ever make abortion right! Truth, particularly moral truth, is never determined by a vote! Let us never doubt that truth will prevail, no matter how dark the times may seem.
1
Jesus moved about within Galilee; but he did not wish to travel in Judea, because the Jews were trying to kill him.
2
But the Jewish feast of Tabernacles was near.
10
But when his brothers had gone up to the feast, he himself also went up, not openly but as it were in secret.
25
Some of the inhabitants of Jerusalem said, "Is he not the one they are trying to kill?
26
And look, he is speaking openly and they say nothing to him. Could the authorities have realized that he is the Messiah?
27
But we know where he is from. When the Messiah comes, no one will know where he is from."
28
So Jesus cried out in the temple area as he was teaching and said, "You know me and also know where I am from. Yet I did not come on my own, but the one who sent me, whom you do not know, is true.
29
I know him, because I am from him, and he sent me."
30
So they tried to arrest him, but no one laid a hand upon him, because his hour had not yet come.
think:
Truth, particularly moral truth, is never determined by a vote.
_________________________________________________________

God's special verse/thought for me today________________
_________________________________________________________

T O D A Y ' S BLESSING LIST
Thank You Lord for:
____________________________________
_______________________________________________________
READ THE BIBLE IN ONE YEAR Genesis 1-4
You wake up everyday, perform your morning rituals, work with the same bunch of people, do things at their appointed time in the same manner. This is what you go through every single day. Everything seems so easy to do, so convenient, so comfortable. You develop your comfort zones — in your work, in the people you relate with and sometimes even in what you believe. You have put yourself in a box and when that happens, you tend to put others in a box, too. In today's Gospel, the inhabitants of Jerusalem were confused about the identity of Jesus. They were confused because they had a predeterminednotion of who the Messiah would be: a political liberator, a strong one who would deliver them from being subject to the Roman empire. They knew where Jesus came from, so how could He be the Messiah? How could this itinerant preacher be the liberator they have long been waiting for? Apparently, with their idea of the Messiah, they have put God in a box. Often, we fall into the same mistake. For most of us, God should be this and that; he must not be otherwise. Even God has become part of our comfort zones. Our relationship with Him has become one of convenience so much so that when He disturbs our "smoothsailing" journey in life, our faith is easily shattered.
Yes, it is important to know God. It is important that as Catholics, we learn what the Church teaches about our faith. But God leaves a mystery to Himself. We can never contain all there is to God. Let us not allow our knowledge of Him to lead us to predetermined notions that reduce Him to a mere function in our life.
Instead, our knowledge of God must lead us to discover how greatly He encompasses us. There are not enough words to describe the immense love He has for us. In the end, when human reasoning falls short, we realize that we can never put God in a box.
Fr. Joel O. Jason
Has my prayer life become routinary that I take my relationship with the Lord for granted? Have I become so comfortable with my beliefs that I no longer cherish the mystery that is in God?
Lord, I want to take You out of the box of my preconceived notions about You. This Lent, help me to renew my relationship with You that I may give You my genuine love — outside my biases, without my masks, outside my comfort zones.
St. John of Egypt, Hermit, pray for us.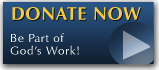 The FEAST is one of the happiest places on earth.

Click Here to find a Feast near you!
KERYGMA TV! is BACK
KERYGMA TV is on a new time slot and new channel Sundays 8 a.m. at IBC 13
Need Counseling? No Landline?
Now, you can use your mobile phone to call a friend for counseling at 09228407031. Or you may call our landlines 7266728, 7264709, 7259999 Mon-Fri 24-hrs, Sat 6am-5pm, Sun 6am-10am
BO BLOGS!
Go to Bo's Official Site and read his almost daily blog! Its not news, but thoughts and musings of Bo Sanchez. Get to know Bo in a more personal way --and find out what it means to live the life of a preacher. You get to enrich your faith as well.
DONATION
Remember to always donate your "first fruits"-not the last. Click on the "Donation" Box under the members menu - and you'll even see links to the nearest branches of the Banks where you can deposit.