READINGS for 2009-02-25
"… that your alms may be in secret; and your Father who sees in secret will repay you." – Matthew 6:4
I rarely give alms because of an unpleasant experience I had in college. Back then, I would set aside some coins from my meager allowance to give to an old blind man with a little kid. That amount, though small, meant I had to skip snack in school.
One day, as I passed by their usual spot, I saw the little boy holding sticks of cigarettes. To my dismay, the boy handed them to the blind old man!
Can you imagine how I felt? All those months of no break-time snacks just so these beggars could afford to pay for their vice! I swore I wouldn't be that naïve again! But after years of skepticism, I met someone who altered my perception. This 60-plus-year-old woman who frequents the FX station where I catch a ride asking for help was like many others who begged. But instinctively, I knew that there was something different about her.
In spite of the contempt she received from me and the others, she still managed to utter, "May the Lord bless you."
That experience not only made me start giving alms again; it also made me more sensitive to those in need around me
.
Annette Abad-Flores
Have you been giving cheerfully or just out of responsibility?
Holy Spirit, bless me to be a cheerful giver.
This prophecy of Joel holds forth wonderful promises from the Lord to those who are willing to place their lives in His hands. Lent is a wonderful opportunity for us to evaluate where our life is going, what our response to God is like, and whether there is need for change in these things. Let us not lose the opportunity to repent of our sins, and recommit ourselves to following God's will.
12
Even now, says the LORD, return to me with your whole heart, with fasting, and weeping, and mourning;
13
rend your hearts, not your garments, and return to the LORD, your God. For gracious and merciful is he, slow to anger, rich in kindness, and relenting in punishment.
14
Perhaps he will again relent and leave behind him a blessing, offerings and libations for the LORD, your God.
15
Blow the trumpet in Zion! proclaim a fast, call an assembly;
16
gather the people, notify the congregation; assemble the elders, gather the children and the infants at the breast; let the bridegroom quit his room, and the bride her chamber.
17
Between the porch and the altar let the priests, the ministers of the LORD, weep, and say, "Spare, O LORD, your people, and make not your heritage a reproach, with the nations ruling over them! Why should they say among the peoples, 'Where is their God?' "
18
Then the LORD was stirred to concern for his land and took pity on his people.
Psalm 51:3-4. 5-6ab. 12-13. 14 and 17
R: Be merciful, O Lord, for we have sinned.
1 [3]
Have mercy on me, O God, in your goodness; in the greatness of your compassion wipe out my offense.
2 [4]
Thoroughly wash me from my guilt and of my sin cleanse me.
(R)
3 [5]
For I acknowledge my offense, and my sin is before me always.
4 [6]
"Against you only have I sinned, and done what is evil in your sight."
(R)
10 [12]
A clean heart create for me, O God, and a steadfast spirit renew within me.
11 [13]
Cast me not out from your presence, and your Holy Spirit take not from me.
(R)
12 [14]
Give me back the joy of your salvation, and a willing spirit sustain in me.
15 [17]
O Lord, open my lips, and my mouth shall proclaim your praise.
(R)
We leave too many things to a later date, so much so that often, they are never accomplished. Repentance and conversion is not something upon which we can afford to take such a gamble! If we want to share in the gift of eternal life, we have to make the decision to go after the sin in our lives and put it to death and direct our lives in the search of grace and holiness.
20
Brothers and sisters: We are ambassadors for Christ, as if God were appealing through us. We implore you on behalf of Christ, be reconciled to God.
21
For our sake he made him to be sin who did not know sin, so that we might become the righteousness of God in him.
6:
1
Working together, then, we appeal to you not to receive the grace of God in vain.
2
For he says: "In an acceptable time I heard you, and on the day of salvation I helped you." Behold, now is a very acceptable time; behold, now is the day of salvation.
Jesus calls us to be faithful to our call and to live in the truth of all God has created us to be. This is a serious commitment on our part as all too often today, we see a lukewarm response to the teachings of the Scriptures and the Church in the lives of people who call themselves Catholic and/or Christian. This presents a somewhat hypocritical witness to the world as to the Christian way of life. Let us ensure that we are not guilty of such hypocrisy.
1
Jesus said to his disciples: "Take care not to perform righteous deeds in order that people may see them; otherwise, you will have no recompense from your heavenly Father.
2
When you give alms, do not blow a trumpet before you, as the hypocrites do in the synagogues and in the streets to win the praise of others. Amen, I say to you, they have received their reward.
3
But when you give alms, do not let your left hand know what your right is doing,
4
so that your almsgiving may be secret. And your Father who sees in secret will repay you.
5
"When you pray, do not be like the hypocrites, who love to stand and pray in the synagogues and on street corners so that others may see them. Amen, I say to you, they have received their reward.
6
But when you pray, go to your inner room, close the door, and pray to your Father in secret. And your Father who sees in secret will repay you.
16
"When you fast, do not look gloomy like the hypocrites. They neglect their appearance, so that they may appear to others to be fasting. Amen, I say to you, they have received their reward.
17
But when you fast, anoint your head and wash your face,
18
so that you may not appear to be fasting, except to your Father who is hidden. And your Father who sees what is hidden will repay you."
think:
Let us not lose the opportunity to repent of our sins and recommit ourselves to following God's will.
_________________________________________________________

God's special verse/thought for me today________________
_________________________________________________________

T O D A Y ' S BLESSING LIST
Thank You Lord for:
____________________________________
_______________________________________________________
READ THE BIBLE IN ONE YEAR 1 Thessalonians 1-5
It is that time of the year again: Ash Wednesday. We reflect on what to give up, what will be our penance this season, what will we do... Wait a moment. The season of Lent is not so much about what we are giving up but what we are gaining. There is so much to gain during this season of Lent. Beginning today, Ash Wednesday, we gain a new opportunity to grow in the love and goodness of God. Today is a day when we begin again to receive a new sense of forgiveness in our life, a new release of the mercy, tenderness and healing of God. It is not so much about what we do but who we are. We are loved by a God whom we can call Father, the father who sees all.
Jesus outlines three kinds of ways of growing in our relationship with God — a relationship of mercy and love. They are traditional ways that the Church sees as a way of growing in a life of holiness: prayer, fasting and charity. They are given to us with the intention of fostering new life that Jesus gives to us: selfless, loving and filled with the grace of the Spirit.
Almsgiving is a way of growing in selflessness. It helps us to focus outward and not inward. It purifies us from being ego-centered. What can you share today that will be an act of almsgiving? Sharing your time, ears, gifts, talents, finances? The list goes on.
Fasting is a way of growing in self-denial. It helps us to focus on other things that satisfy, not necessarily food. Fasting purifies us from the "fat-residue" of sin. What are the ways in which you can fast — from sin, sinful attitudes, selfishness? Prayer helps us to grow in relationship with God. It helps stoke the fire of love and devotion to God. It makes us more dependent on the One who knows who we are. How can you grow in prayer, in a loving and faithful dialogue with your God? By growing in the ways of prayer, fasting and charity, we will see this Lenten season as a time of growth in holiness and being in the presence of God.
Fr. Brian Steele, MGL
What can I gain from this season of Lent?
Lord, open my lips and my mouth shall declare Your praise. Amen.
St. Walburga, Virgin, pray for us.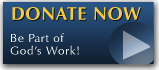 The FEAST is one of the happiest places on earth.

Click Here to find a Feast near you!
KERYGMA TV! is BACK
KERYGMA TV is on a new time slot and new channel Sundays 8 a.m. at IBC 13
Need Counseling? No Landline?
Now, you can use your mobile phone to call a friend for counseling at 09228407031. Or you may call our landlines 7266728, 7264709, 7259999 Mon-Fri 24-hrs, Sat 6am-5pm, Sun 6am-10am
BO BLOGS!
Go to Bo's Official Site and read his almost daily blog! Its not news, but thoughts and musings of Bo Sanchez. Get to know Bo in a more personal way --and find out what it means to live the life of a preacher. You get to enrich your faith as well.
DONATION
Remember to always donate your "first fruits"-not the last. Click on the "Donation" Box under the members menu - and you'll even see links to the nearest branches of the Banks where you can deposit.