READINGS for 2009-02-19
"Get behind me, Satan. You are thinking not as God does, but as human beings do." – Mark 8:33
Euthanasia is a controversial issue and is often a topic of debate.
"Your loved one has suffered enough and does not need to suffer any further. Letting go of them peacefully is the most loving thing to do," advocates of euthanasia argue.
Every day we are confronted with situations that require us to take a stand — whether big or small — that define who we are as persons and who we are before God. It's when we start to have doubts about our identity as Christians that the enemy starts to play his dirty tricks on us.
Satan has a way of making us feel confused, weak and insecure especially when we take a stand that is not popular with others. It is during these times that he works overtime to further mislead us or sway us from our beliefs.
Do not be deceived. No matter how unpopular your beliefs are, as long as you remain firm on God's Word, know that you are standing on solid ground.
Jane Gonzales
You, with God, are a majority.
Father, forgive me for entertaining thoughts that are not in accordance with Your teachings. Grant me the wisdom and strength I need to resist the enticements of the devil. Amen.
In these early chapters of Genesis the truths presented to us begin to point us in the direction of the establishment of a covenant, a type of two-way agreement between God and humanity. The sign God gives Noah is a rainbow — the commitment of God never to send such a flood upon the earth again. We all know that rainbows result from the refraction of light through water and, thus, what we have is a theological explanation given to a physical event — something we often see in all ancient religions. It is the theological meaning that begins to teach us something about the nature of God.
1
God blessed Noah and his sons and said to them: "Be fertile and multiply and fill the earth.
2
Dread fear of you shall come upon all the animals of the earth and all the birds of the air, upon all the creatures that move about on the ground and all the fishes of the sea; into your power they are delivered.
3
Every creature that is alive shall be yours to eat; I give them all to you as I did the green plants.
4
Only flesh with its lifeblood still in it you shall not eat.
5
For your own lifeblood, too, I will demand an accounting: from every animal I will demand it, and from man in regard to his fellow man I will demand an accounting for human life.
6
If anyone sheds the blood of man, by man shall his blood be shed; for in the image of God has man been made.
7
Be fertile, then, and multiply; abound on earth and subdue it."
8
God said to Noah and to his sons with him:
9
" See, I am now establishing my covenant with you and your descendants after you
10
and with every living creature that was with you: all the birds, and the various tame and wild animals that were with you and came out of the ark.
11
I will establish my covenant with you, that never again shall all bodily creatures be destroyed by the waters of a flood; there shall not be another flood to devastate the earth."
12
God added: "This is the sign that I am giving for all ages to come, of the covenant between me and you and every living creature with you:
13
I set my bow in the clouds to serve as a sign of the covenant between me and the earth.
Psalm 102:16-18. 19-21. 29 and 22-23
R: From heaven the Lord looks down on the earth.
15 [16]
And the nations shall revere your name, O LORD, and all the kings of the earth your glory,
16 [17]
when the LORD has rebuilt Zion and appeared in his glory;
17 [18]
when he has regarded the prayer of the destitute, and not despised their prayer.
(R)
18 [19]
Let this be written for the generation to come, and let his future creatures praise the LORD:
19 [20]
"The LORD looked down from his holy height, from heaven he beheld the earth,
20 [21]
To hear the groaning of the prisoners, to release those doomed to die."
(R)
28 [29]
The children of your servants shall abide, and their posterity shall continue in your presence.
21 [22]
That the name of the LORD may be declared in Zion; and his praise, in Jerusalem,
22 [23]
When the peoples gather together, and the kingdoms, to serve the LORD.
(R)
I always find it instructive that the great moment in Peter's life is shadowed immediately by one of the lowest! What is Mark trying to teach us here? I think it just goes to show that there can often be very little between a life of great faith and life of complete and utter disaster — one decision is all it takes! This ought to be a sobering realization for us and thus lead us to be more attentive to the decisions that we make to ensure that we are not going to harm our faith with them.
27
Jesus and his disciples set out for the villages of Caesarea Philippi. Along the way he asked his disciples, "Who do people say that I am?"
28
They said in reply, "John the Baptist, others Elijah, still others one of the prophets."
29
And he asked them, "But who do you say that I am?" Peter said to him in reply, "You are the Messiah."
30
Then he warned them not to tell anyone about him.
31
He began to teach them that the Son of Man must suffer greatly and be rejected by the elders, the chief priests, and the scribes, and be killed, and rise after three days.
32
He spoke this openly. Then Peter took him aside and began to rebuke him.
33
At this he turned around and, looking at his disciples, rebuked Peter and said, "Get behind me, Satan. You are thinking not as God does, but as human beings do."
think
:
Be more attentive to the decisions that we make to ensure that we are not going to harm our faith with them.
_________________________________________________________

God's special verse/thought for me today________________
_________________________________________________________

T O D A Y ' S BLESSING LIST
Thank You Lord for:
____________________________________
_______________________________________________________
READ THE BIBLE IN ONE YEAR Galatians 1-3
For three years Jesus traveled around with men and women proclaiming the Kingdom of God. He preached, taught and healed many. All this foretold the coming of the Kingdom of God in their midst. The question that Jesus asks His disciples is pivotal in the Gospel of Mark. From here, Jesus sets His face towards Jerusalem: the destiny of His death and ultimate sign of the coming of the Kingdom of God.
First, Jesus is interested in the consensus of the people, "Who do they say I am?" Having received a reply He turns to His disciples and asks them, "Who do you say I am?" It is very important that the disciples grasp who Jesus is. Peter replies "You are the Christ." Jesus then speaks openly of His fate and destiny — something that Peter, after all the years with Jesus, cannot accept. Jesus' reply is the same given to us: You are thinking as human beings do and not as God thinks. True, in Isaiah, God speaks through His prophet. "My ways are high above your ways and my thoughts are far above your thoughts." We need to place our minds and think above where Christ is seated at the right hand of the Father.
Who do you say I am? This question must be answered by each and every one of us. At different times in our lives, the answer may change but the question remains. To quote our late Holy Father, John Paul II, "Christ is the answer" but you may ask what the question is. The question is whatever it is in your life that needs the answer. We are constantly assailed by doubts and concerns, issues and experiences. In all of these, Jesus remains the answer. He is the same yesterday, today and forever.
The Cross and Resurrection of Jesus is the answer. Indeed in every age it remains the answer. We are constantly reminded to gaze upon Christ crucified and see there our deepest needs and longings fulfilled. Once we can come to that grace to accept this answer, it remains the foundation and goal of all our lives. Come what may, we find the strength necessary to go through whatever life brings us.
Fr. Brian Steele, MGL
Lord, You are my Savior, Redeemer and Friend. In every age, O Lord, You are our refuge and strength. I love You, Lord, my hope and guide. Amen.
St. Conrad of Piacenza, Hermit, pray for us.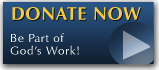 The FEAST is one of the happiest places on earth.

Click Here to find a Feast near you!
KERYGMA TV! is BACK
KERYGMA TV is on a new time slot and new channel Sundays 8 a.m. at IBC 13
Need Counseling? No Landline?
Now, you can use your mobile phone to call a friend for counseling at 09228407031. Or you may call our landlines 7266728, 7264709, 7259999 Mon-Fri 24-hrs, Sat 6am-5pm, Sun 6am-10am
BO BLOGS!
Go to Bo's Official Site and read his almost daily blog! Its not news, but thoughts and musings of Bo Sanchez. Get to know Bo in a more personal way --and find out what it means to live the life of a preacher. You get to enrich your faith as well.
DONATION
Remember to always donate your "first fruits"-not the last. Click on the "Donation" Box under the members menu - and you'll even see links to the nearest branches of the Banks where you can deposit.