READINGS for 2009-01-31
He got up, rebuked the wind and said to the waves, "Quiet! Be still." Then the wind died down and it was completely calm. – Mark 4:39
It was a stormy afternoon and there was loud thunder. My son, Robbie, shrieked in panic and ran towards me. "Daddy, I'm scared." I embraced the little guy and felt him shaking. The more afraid he was, the more I embraced him. The thunder continued, but after a while, Rob stopped shaking.
"Are you still afraid?" I asked him. "Not anymore, Daddy," he replied. "Why?" I asked again. He said, "Because you embraced me. Dad… and because my Daddy is strong!" Then he sighed with relief and smiled with much confidence. I had to hide the tears flowing from my eyes because the little tyke just taught his preacher Daddy how it is to fully trust in our Big Daddy in heaven.
My dear friends, Jesus slept in the storm. The things that we fear are a lullaby to Him. When the storms in your life scare you, hear Him speak, "Quiet! Be still." Then allow the winds of confusion to die down and let His Spirit give you complete calm.
Do you fear illness, death, loss, conflict, scolding, debt and all sorts of storms? The more you fear, the more God embraces you. Feel His love daily. Don't be afraid. Your Daddy is strong!
Obet Cabrillas
When you are afraid, run to the Father!
For You, O Lord, are our sure foundation; we will not be afraid. When the storm comes, we will not be shaken. For by Your hands we are
saved; for by Your hands, we are saved.
We read from a litany of the men and women of great faith in the Old Testament. The list is by no means exhaustive but it does provide us with many examples of what it means to live as a faithful disciple. As we reflect upon their lives, let us seek to put in place in our own those ways of living that will foster our faith and help us to overcome sin and evil.
1
Brothers and sisters: Faith is the realization of what is hoped for and evidence of things not seen.
2
Because of it the ancients were well attested.
8
By faith Abraham obeyed when he was called to go out to a place that he was to receive as an inheritance; he went out, not knowing where he was to go.
9
By faith he sojourned in the promised land as in a foreign country, dwelling in tents with Isaac and Jacob, heirs of the same promise;
10
for he was looking forward to the city with foundations, whose architect and maker is God.
11
By faith he received power to generate, even though he was past the normal age — and Sarah herself was sterile — for he thought that the one who had made the promise was trustworthy.
12
So it was that there came forth from one man, himself as good as dead, descendants as numerous as the stars in the sky and as countless as the sands on the seashore.
13
All these died in faith. They did not receive what had been promised but saw it and greeted it from afar and acknowledged themselves to be strangers and aliens on earth,
14
for those who speak thus show that they are seeking a homeland.
15
If they had been thinking of the land from which they had come, they would have had opportunity to return.
16
But now they desire a better homeland, a heavenly one. Therefore, God is not ashamed to be called their God, for he has prepared a city for them.
17
By faith Abraham, when put to the test, offered up Isaac, and he who had received the promises was ready to offer his only son,
18
of whom it was said, "Through Isaac descendants shall bear your name."
19
He reasoned that God was able to raise even from the dead, and he received Isaac back as a symbol.
Luke 1:69-70. 71-72. 73-75
R: Blessed be the Lord the God of Israel; he has come to his people.
69
He has raised up a horn for us mighty savior, born of the house of his servant David.
(R)
70
Through his holy prophets he promised of old:
71
that he would save us from our sins from the hand of all who hate us.
72
He promised to show mercy to our fathers and to remember of his holy covenant.
(R)
73
This was the oath he swore to our father Abraham:
74
to set us free from the bonds of our enemies, free to worship him without fear,
75
holy and righteous in his sight all the days of our life.
(R)
With Jesus in our lives, the surrounding environment may or may not be calm but in the depth of our hearts, we will know not only the presence of Jesus, but the peace that always accompanies His presence. Jesus is the only person who can bring this sort of peace and contentment. Let us open our hearts to Him so that He may enter in and calm our worries and cares.
35
On that day, as evening drew on, he said to them, "Let us cross to the other side."
36
Leaving the crowd, they took him with them in the boat just as he was. And other boats were with him.
37
A violent squall came up and waves were breaking over the boat, so that it was already filling up.
38
Jesus was in the stern, asleep on a cushion. They woke him and said to him, "Teacher, do you not care that we are perishing?"
39
He woke up, rebuked the wind, and said to the sea, "Quiet! Be still!" The wind ceased and there was great calm.
40
Then he asked them, "Why are you terrified? Do you not yet have faith?"
41
They were filled with great awe and said to one another, "Who then is this whom even wind and sea obey?"
think:
Let us open our hearts to jesus so that He may enter in and calm our worries and cares.
_________________________________________________________

God's special verse/thought for me today________________
_________________________________________________________

T O D A Y ' S BLESSING LIST
Thank You Lord for:
____________________________________
_______________________________________________________
READ THE BIBLE IN ONE YEAR Psalm 19-23
SeTTingS for diVine acTion
August 2007. I got bitten by a mosquito. At first, I treated the bite as I often did — with indifference. But this bite proved to be something else. It was stubborn and resistant to ointments and antibiotics. Swelling and infection developed and soon there was a gaping wound on my right feet, just above the ankle. The situation forced me to take my condition with seriousness. I went to a doctor who told me that my condition was aggravated by a high blood sugar level. Yes, what I had been fearing would happen had finally happened: my elevated sugar condition has now become a certified case of diabetes. I had to bear with the wound for almost four months. I had to go through a pilgrimage in Turkey and Greece, retracing the steps of the Apostle Paul, with my right leg in bandage. Finally, just before Christmas, I was just too glad to see the fresh and
delicate skin that began to cover the wound. Many times, I found myself commenting: "This is taking too long."
The inconvenience I went through, though, also provided me with moments of surprises and realizations. First, I was forced to go and see a doctor and I began to take care of my health as truly a gift. Second, I marvel at how the Lord led me to expert medical people for my wound. In what I considered a stroke of Divine action, a good friend of mine showed up one day in the office to talk with me about a project. She noticed that I worked with my feet propped on a chair. When I explained to her my predicament, she arranged for me to see a doctor specializing in the management of diabetic wounds through special gels and dressings, sans the usual painful operation which I was, by the way, being asked already to consider.
Yes, there are no accidents but all are "settings" being put together by the Divine Architect for His acts to be appreciated.
Fr. Domie Guzman, SSP
What life experiences made you see more the greatness of God's actions? Was it easy to have this attitude of faith at the start? Why? Have you also used these words in your prayer moments: "It is taking too long, Lord, too long."
Lord Jesus, help me to see the work of Your hands amidst the trials and sufferings that I have to endure in this life.
St. John Bosco, Priest, pray for us.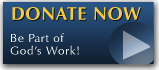 The FEAST is one of the happiest places on earth.

Click Here to find a Feast near you!
KERYGMA TV! is BACK
KERYGMA TV is on a new time slot and new channel Sundays 8 a.m. at IBC 13
Need Counseling? No Landline?
Now, you can use your mobile phone to call a friend for counseling at 09228407031. Or you may call our landlines 7266728, 7264709, 7259999 Mon-Fri 24-hrs, Sat 6am-5pm, Sun 6am-10am
BO BLOGS!
Go to Bo's Official Site and read his almost daily blog! Its not news, but thoughts and musings of Bo Sanchez. Get to know Bo in a more personal way --and find out what it means to live the life of a preacher. You get to enrich your faith as well.
DONATION
Remember to always donate your "first fruits"-not the last. Click on the "Donation" Box under the members menu - and you'll even see links to the nearest branches of the Banks where you can deposit.