READINGS for 2009-01-23
Now he has obtained so much more excellent ministry as he is mediator of a better covenant… – Hebrews 8:6
In olden times, when a tribe wanted to strengthen its defense against its enemies, it would enter into a covenant with another tribe. They would choose the strongest to represent each tribe and the two would exchange cloaks. This meant a merging of identities.
Next, they would exchange weapons to signify that from then on, they shared the same enemies. Last was the "walk of death," where they would walk between a sacrificial animal that had been cut in half. This meant that each tribe was willing to die for the other. The only way out of this covenant was death. If anyone violated any part of the covenant, the other tribe was obliged to kill off the erring tribe.
God made a covenant with man through Abraham. But man became unfaithful to the contract. He sinned against a holy God. So man must be destroyed. That's the rule of covenant. But Jesus came. The sinless one took the penalty for all our violations against the contract. He was thus put to death. He traded with man his flesh (cloak), his strength (weapon) and offered his body as the sacrificial animal in exchange for our nothingness. Then he gave us His name in exchange for our worthlessness. Man, what a deal!
Ronna Ledesma
"He who did not spare his own Son but handed him over for us all, how will he not also give us everything else along with him?" Romans 8:32)
Lord Jesus, for those times I doubted Your love for me… please forgive me.
The argument of the author here rests upon the understanding that Jesus fulfills the promises of God in a way that the Jews did not fully realize. It is as though the Jews were at least partially living in the hope of a misunderstanding of God's promises to Abraham. That is not the case with Christians. We have received the definitive revelation of the life and ministry of Jesus and now know that the promises of God are primarily of the spiritual realities of being restored to eternal life with Him in heaven, and not so much focused on the earthly realities.
6
Brothers and sisters: Now our high priest has obtained so much more excellent a ministry as he is mediator of a better covenant, enacted on better promises.
7
For if that first covenant had been faultless, no place would have been sought for a second one.
8
But he finds fault with them and says: "Behold, the days are coming, says the Lord, when I will conclude a new
covenant with the house of Israel and the house of Judah.
9
It will not be like the covenant I made with their fathers the day I took them by the hand to lead them forth from the land of Egypt; for they did not stand by my covenant and I ignored them, says the Lord.
10
But this is the covenant I will establish with the house of Israel after those days, says the Lord: I will put my laws in their minds and I will write them upon their hearts. I will be their God, and they shall be my people.
11
And they shall not teach, each one his fellow citizen and kinsman, saying, 'Know the Lord,' for all shall know me, from least to greatest.
12
For I will forgive their evildoing and remember their sins no more."
13
When he speaks of a "new" covenant, he declares the first one obsolete. And what has become obsolete and has grown old is close to disappearing.
Psalm 85:8 and 10. 11-12. 13-14
R: Kindness and truth shall meet.
7 [8]
Show us, O LORD, your mercy, and grant us your salvation.
9 [10]
Near indeed is his salvation to those who fear him, glory dwelling in our land.
(R)
10 [11]
Kindness and truth shall meet; justice and peace shall kiss.
11 [12]
Truth shall spring out of the earth, and justice shall look down from heaven.
(R)
12 [13]
The LORD himself will give his benefits; our land shall yield its increase.
13 [14]
Justice shall walk before him, and salvation, along the way of his steps.
(R)
Jesus calls twelve men to accompany Him in His ministry in a particular way. Some argue that the fact they were all men is a result of the cultural conditioning of the text in later years. I do not accept this argument as if Jesus had chosen women to be among the apostles on the same basis as the Twelve, it would not have been glossed over that easily even over time as it would have been a radical departure from tradition. Also, if He had wanted to do that He would have done it as He did not balk at challenging other traditions and interpretations of the religious laws and traditions of His day.
13
Jesus went up the mountain and summoned those whom he wanted and they came to him.
14
He appointed twelve whom he also named apostles that they might be with him and he might send them forth to preach
15
and to have authority to drive out demons:
16
He appointed the twelve: Simon, whom he named Peter;
17
James, son of Zebedee, and John the brother of James, whom he named Boanerges, that is, sons of thunder;
18
Andrew, Philip, Bartholomew, Matthew, Thomas, James the son of Alphaeus; Thaddeus, Simon the Cananean,
19
and Judas Iscariot who betrayed him.
think:
We have received the definitive revelation of the life and ministry of Jesus.
_________________________________________________________

God's special verse/thought for me today________________
_________________________________________________________

T O D A Y ' S BLESSING LIST
Thank You Lord for:
____________________________________
_______________________________________________________
READ THE BIBLE IN ONE YEAR John 10-12
SalVaTion: noT SimPly an indiVidual
Pope Benedict XVI's second encyclical is entitled "Spe Salvi" (Saved in Hope). Ever reflective of the experiences of humanity the world over, the Pope observed that hope and the ability to hope are now a challenge for us. In our time, we realize how worldly things that made us hope — science, technology, medicine, socio-political structures — have their own limitations and bankruptcies. He teaches that more than ever, we realize there is no better hope than salvation: our personal belief in Jesus Christ who shows us God's power over sin and death.
Strongly based on Jesus, salvation is not something that makes us individually devoted to Jesus. Jesus' Gospel reveals
to us that He lived and preached a life that is "being for others." Jesus then rebuked the purely pietistic and deeply individual
way of religiosity. The Holy Father, at one point of the encyclical, explained how St. Augustine, after his conversion, wanted to be simply a prayerful and repentant monk. Yet, he was prevailed upon to accept ordination which paved the way for him to serve the Christian community as a bishop. St. Augustine, obviously Pope Benedict's favorite, could not ignore the fact that many people around him needed to be touched by the Gospel through his humble words and works. The hungry had to be fed, the ignorant needed to be taught and instructed and the lost needed to be guided.
In one instance in another Gospel, Jesus — while He is the true light — says that we are to be the light of the world. Discipleship fans club, but a mission partnership with Jesus who came to this world to bring us all back to the Father. His aim was not to save individuals but to call forth a people for the Father. The seed of the Kingdom is a community.
Fr. Domie Guzman, SSP
What needs of people around you challenge your way of Christian life? How do you respond to these needs? Make it a point to intercede
for your community's needs in your prayer time.
Lord Jesus, help me to live a life that includes a concern for other people and not just for my own and my family's needs.
Blessed Henry Seuse, pray for us.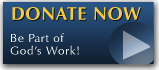 The FEAST is one of the happiest places on earth.

Click Here to find a Feast near you!
KERYGMA TV! is BACK
KERYGMA TV is on a new time slot and new channel Sundays 8 a.m. at IBC 13
Need Counseling? No Landline?
Now, you can use your mobile phone to call a friend for counseling at 09228407031. Or you may call our landlines 7266728, 7264709, 7259999 Mon-Fri 24-hrs, Sat 6am-5pm, Sun 6am-10am
BO BLOGS!
Go to Bo's Official Site and read his almost daily blog! Its not news, but thoughts and musings of Bo Sanchez. Get to know Bo in a more personal way --and find out what it means to live the life of a preacher. You get to enrich your faith as well.
DONATION
Remember to always donate your "first fruits"-not the last. Click on the "Donation" Box under the members menu - and you'll even see links to the nearest branches of the Banks where you can deposit.