READINGS for 2009-01-05
"Repent, for the kingdom of God is at hand." – Matthew 4:17
Can you imagine living without a telephone or a car?
We visited Lancaster, Pennsylvania, a tourist destination made popular not because of its natural beauty or because it's a great city, but because of its people — the Amish. They're a people who practice what is said in Romans 12:2, not conforming themselves to the ways of the world. So they live with no telephones, televisions and no electricity and move around on horse-drawn buggies. They also wear simple, traditional clothing.
Let's compare ourselves to them and take a test on our "worldliness." How much time do we give to TV, computers and cell phones as compared to our time given to prayer? Do our cars bring us to malls, entertainment places and
barkada
activities a lot more often than to places of worship, like church and church activities? When people look at the way we dress, will it be an occasion for sin or temptation?
Let's check our use of these modern conveniences. Then let's balance the time we devote to what is worldly and what will contribute to our spirituality.
Rolly España
Has the world drowned you with its modernity?
Heavenly Father, thank You for the conveniences in life. Help me to use these things to draw me closer to You.
We are called to use discernment as we choose what to do and how to live. There is NOTHING mysterious about this so-called gift of discernment. Ninety-five percent of discernment is plain common sense! If we exercise common sense we are 95 percent on the way to a good and holy life. The trouble is, too often we do not seem to be capable of even this! This is where we need to be converted more to the Gospel. Let us seek to discover those aspects of our lives that still need to come under the lordship of Christ.
22
Beloved: We receive from him whatever we ask, because we keep his commandments and do what pleases him.
23
And his commandment is this: we should believe in the name of his Son, Jesus Christ, and love one another just as he commanded us.
24
Those who keep his commandments remain in him, and he in them, and the way we know that he remains in us is from the Spirit that he gave us.
4:
1
Beloved, do not trust every spirit but test the spirits to see whether they belong to God, because many false prophets have gone out into the world.
2
This is how you can know the Spirit of God: every spirit that acknowledges Jesus Christ come in the flesh belongs to God,
3
and every spirit that does not acknowledge Jesus does not belong to God. This is the spirit of the antichrist that, as you heard, is to come, but in fact is already in the world.
4
You belong to God, children, and you have conquered them, for the one who is in you is greater than the one who is in the world.
5
They belong to the world; accordingly, their teaching belongs to the world, and the world listens to them.
6
We belong to God, and anyone who knows God listens to us, while anyone who does not belong to God refuses to hear us. This is how we know the spirit of truth and the spirit of deceit.
R: I will give you all the nations for an inheritance.
7
The LORD said to me, "You are my son; this day I have begotten you.
8
Ask of me and I will give you the nations for an inheritance and the ends of the earth for your possession."
(R)
10
And now, O kings, give heed; take warning, you rulers of the earth.
11
Serve the LORD with fear, and rejoice.
(R)
The arrest of John the Baptist is a sign to Jesus that His ministry is about to begin. I do not hold a lot of faith in looking or waiting for signs in order to do something for God. I would prefer to see people stepping out in faith and 'testing the waters', so to speak, than sitting back and waiting for the supposed 'perfect timing of God' to start something. God will lead us in His ways if we are on the move. He has a lot of inertia to overcome if we just sit around waiting for a sign. It is much better to try new things and finding out what works and what does not, and then move with what does!
12
When he heard that John had been arrested, he withdrew to Galilee.
13
He left Nazareth and went to live in Capernaum by the sea, in the region of Zebulun and Naphtali,
14
that what had been said through Isaiah the prophet might be fulfilled:
15
"Land of Zebulun and land of Naphtali, the way to the sea, beyond the Jordan, Galilee of the Gentiles,
16
the people who sit in darkness have seen a great light, on those dwelling in a land overshadowed by death light has arisen."
17
From that time on, Jesus began to preach and say, "Repent, for the kingdom of heaven is at hand."
23
He went around all of Galilee, teaching in their synagogues, proclaiming the gospel of the kingdom, and curing every disease and illness among the people.
24
His fame spread to all of Syria, and they brought to him all who were sick with various diseases and racked with pain, those who were
possessed, lunatics, and paralytics, and he cured them.
25
And great crowds from Galilee, the Decapolis, Jerusalem, and Judea, and from beyond the Jordan followed him.
think
:
Let us seek to discover those aspects of our lives that still need to come under the lordship of Christ.
_________________________________________________________

God's special verse/thought for me today________________
_________________________________________________________

T O D A Y ' S BLESSING LIST
Thank You Lord for:
____________________________________
_______________________________________________________
READ THE BIBLE IN ONE YEAR Mathew 13-15
One of my good friends, a contemporary in high school, once fetched me for an appointment. Throughout our one-hour ride on her brand new car, her youngest son showed off his "newly-acquired" ability to recognize letters and read words. As the proud mother kept affirming her son's struggling reading ability with basic words that he saw on signages and billboards along EDSA, I observed how the boy's face would light up every time he was able to successfully make out what the letters and the words meant.
As Jesus commenced His Galilean ministry, He went around teaching and proclaiming. The Gospel reading today, quoting the prophet Isaiah, comments that Jesus' words were "a great light" for people who sit in darkness.
How can words light us up?
·
Words enlightenand explain.
It is with words that instructions are made and with these, comprehension becomes possible. With these, persons are equipped for their various tasks.
·
Words enliven and inspire.
We share wisdom, realizations, wit, jokes and light moments with words. With these, we evoke laughter, relaxation and fellowship among us.
·
Words encourage.
We communicate our learning experiences and faith-experiences with our eloquence in words. With these, we prop up the hope and the basic goodness in people's hearts and minds.
·
Words express.
Feelings and sincere thoughts need words to be shared and, once shared, we lighten up with the feeling of release, reconciliation and even healing.
·
Words emancipate.
We communicate demands and challenges; we voice out expectations and frustrations with words. With gentleness and prudence, our words can become a bridge for the blossoming of mutual trust and goodwill.
Fr. Domie Guzman, SSP
What words of wisdom and wit shared by other persons ring loudly in your heart and mind until now? How have you positively helped and molded another person with your words? How does this make you feel? Resolve to persist in making the Word of God a part of your daily experience.
Lord Jesus, we pray that through our words, we may be able to build up one another. Guard our tongues so that we may not utter any word that will put other people down.
St. John Neumann, bishop, pray for us.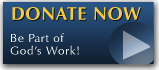 The FEAST is one of the happiest places on earth.

Click Here to find a Feast near you!
KERYGMA TV! is BACK
KERYGMA TV is on a new time slot and new channel Sundays 8 a.m. at IBC 13
Need Counseling? No Landline?
Now, you can use your mobile phone to call a friend for counseling at 09228407031. Or you may call our landlines 7266728, 7264709, 7259999 Mon-Fri 24-hrs, Sat 6am-5pm, Sun 6am-10am
BO BLOGS!
Go to Bo's Official Site and read his almost daily blog! Its not news, but thoughts and musings of Bo Sanchez. Get to know Bo in a more personal way --and find out what it means to live the life of a preacher. You get to enrich your faith as well.
DONATION
Remember to always donate your "first fruits"-not the last. Click on the "Donation" Box under the members menu - and you'll even see links to the nearest branches of the Banks where you can deposit.