READINGS for 2008-12-19
"But they had no child, because Elizabeth was barren and both were advanced in years…" – Luke 1:7
Whenever I want to give people an excuse for my insanity, I tell them I'm a menopausal baby. It is a perfectly good and truthful excuse so it works every time!
But seriously, my parents didn't think they would ever have a baby girl. My mother was entering her forties, making pregnancy difficult and dangerous. She already had a miscarriage and both my parents were getting used to the idea of having just three sons. But God is a God of wonderful surprises. In 1979, He finally blessed my parents with a girl.
God refused to give up, even if my parents had already thrown in the towel. What most people thought would be an impossibility, He made into a reality.
To God, impossible is nothing.
Cess Cosico
What are the "impossibilities" of your life. Surrender them to the Lord. Let Him work miracles.
Bend me to become more obedient, Lord.
The birth of Samson is given to us to meditate on so that we can see that as great as Samson was in all his deeds, he was nothing compared with the one about to be born, the Son of God. Samson is a hero of the Old Testament. His memory and deeds are about to be surpassed in a way that no one could ever have imagined or believed. If you think Samson's story is great, then Jesus' will be even greater.
2
There was a certain man from Zorah, of the clan of the Danites, whose name was Manoah. His wife was barren and had borne no children.
3
An angel of the LORD appeared to the woman and said to her, "Though you are barren and have had no children, yet you will conceive and bear a son.
4
Now, then, be careful to take no wine or strong drink and to eat nothing unclean.
5
As for the son you will conceive and bear, no razor shall touch his head, for this boy is to be consecrated to God from the womb. It is he who will begin the deliverance of Israel from the power of the Philistines."
6
The woman went and told her husband, "A man of God came to me; he had the appearance of an angel of God, terrible indeed. I did not ask him where he came from, nor did he tell me his name.
7
But he said to me, 'You will be with child and will bear a son. So take neither wine nor strong drink, and eat nothing unclean. For the boy shall be consecrated to God from the womb, until the day
of his death.' "
24
The woman bore a son and named him Samson. The boy grew up and the LORD blessed him;
25
the spirit of the LORD first stirred him.
Psalm 71:3-4a, 5-6ab, 16-17
R: My mouth shall be filled with your praise, and I will sing your glory!
3
Be my rock of refuge, a stronghold to give me safety, for you are my rock and my fortress.
4
O my God, rescue me from the hand of the wicked.
(R)
5
For you are my hope, O Lord; my trust, O God, from my youth.
6
On you I depend from birth; from my mother's womb you are my strength.
(R)
16
I will treat of the mighty works of the LORD; O God, I will tell of your singular justice.
17
O God, you have taught me from my youth, and till the present I proclaim your wondrous deeds.
(R)
Zechariah, as the high priest for that year, ought to have believed in the promise of God through the angel, as we can be fairly certain that this is what he and Elizabeth had been praying for for a long time. He is struck dumb for his unbelief, a dumbness that will leave only when John is born and named in obedience to the will of God. There is always a mystery surrounding the work of God in the world. There are aspects of this story we will never fully understand.
5
In the days of Herod, King of Judea, there was a priest named Zechariah of the priestly division of Abijah; his wife was from the daughters of Aaron, and her name was Elizabeth.
6
Both were righteous in the eyes of God, observing all the commandments and ordinances of the Lord blamelessly.
7
But they had no child, because Elizabeth was barren and both were advanced in years.
8
Once when he was serving as priest in his division's turn before God,
9
according to the practice of the priestly service, he was chosen by lot to enter the sanctuary of the Lord to burn incense.
10
Then, when the whole assembly of the people was praying outside at the hour of the incense offering,
11
the angel of the Lord appeared to him, standing at the right of the altar of incense.
12
Zechariah was deeply disturbed upon seeing him.
13
But the angel said to him, "Do not be afraid, Zechariah, because your prayer has been heard. Your wife Elizabeth will bear you a son, and you shall name him John.
14
And you will have joy and gladness, and many will rejoice at his birth,
15
for he will be great in the sight of [the] Lord.
He will drink neither wine nor strong drink. He will be filled with the holy Spirit even from his mother's womb,
16
and he will turn many of the children of Israel to the Lord their God.
17
He will go before him in the spirit and power of Elijah to turn the hearts of fathers toward children and the disobedient to the understanding of the righteous, to prepare a people fit for the Lord."
18
Then Zechariah said to the angel, "How shall I know this? For I am an old man, and my wife is advanced in years."
19
And the angel said to him in reply, "I am Gabriel, who stand before God. I was sent to speak to you and to announce to you this good news.
20
But now you will be speechless and unable to talk until the day these things take place, because you did not believe my words, which will be fulfilled at their proper time."
21
Meanwhile the people were waiting for Zechariah and were amazed that he stayed so long in the sanctuary.
22
But when he came out, he was unable to speak to them, and they realized that he had seen a vision in the sanctuary. He was gesturing to them but remained mute.
23
Then, when his days of ministry were completed, he went home.
24
After this time his wife Elizabeth conceived, and she went into seclusion for five months, saying,
25
"So has the Lord done for me at a time when he has seen fit to take away my disgrace before others."
think:
There is always a mystery surrounding the work of God in the world.
_________________________________________________________

God's special verse/thought for me today________________
_________________________________________________________

T O D A Y ' S BLESSING LIST
Thank You Lord for:
____________________________________
_______________________________________________________
READ THE BIBLE IN ONE YEAR Amos 7-9
GETTING TO KNOW THE SAINTS
Saint Angela Merici, born on March 21, 1474 in Desenzano, Lombardy, was the Foundress of the Ursulines. At the age of 10, Angela and her elder sister were left orphans. Angela's sister had a sudden death and because of this, Angela became a tertiary of St. Francis. With the dream of educating young girls about the elements of Christianity, at the age of 20, Angela converted her home into a school. Years later, she was invited to establish a similar school at Brescia.
In 1524, during a pilgrimage to the Holy Land, Angela became blind on the island of Crete. Despite her condition, she continued her journey to the Holy Places. Weeks later, while praying before a crucifix she regained her eyesight at the same place where she lost it.
In 1525, Angela was invited by Pope Clement VII to remain in Rome but she opted to remain in Brescia. On November 25, 1535 with the help of 12 virgins, Angela laid the foundation of the order of the Ursulines in a small house in the province. She served as the superior of the congregation for five years before her death in 1540.
Angela Merici was beatified by Pope Clement XIII in 1768 and was canonized by Pope Pius VII in 1807.
Saint Julian was born some time between the third and fourth centuries. He was honored as the first bishop of Le Mans, France. Saint Julian is believed to be a Roman nobleman and an apostle of the region.
A number of English churches during the period of the Normans and Plantagenets noted Julian as their titular saint. His relics were brought to the Benedictine Convent of Saint-Julian-du-Pre, the convent popularized by the saint's miracles. Unfortunately, in 1562, Huguenots plundered the shrine and burnt and scattered Saint Julian's relics.
Saint Julian was pictured as the bishop raising a dead child or the nobleman in duel with a dragon. His feast day was observed during the Middle Ages throughout the southern part of England. This celebration could be attributed to the influence of King Henry II, born in Le Mans and baptized in the church of Saint Julian.
St. Peter Nolasco was born in 1189 at Mas-des-Saintes Puelles, France. He belonged to a wealthy family, possessing great estates. Upon the death of his father, Peter used his entire estate to pay for the ransom of Christian prisoners in Barcelona, Spain.
Peter had a vision directing him to co-found a religious congregation with his spiritual director, Saint Raymond. This was the Order of Our Lady of Ransom (the Mercedarians). The religious congregation was established to free more Christian prisoners from the Spanish Moors.
In one of his visits to Algeria, Peter was imprisoned for a while. But in a trip to Valencia and Granada, it was reported that the saint redeemed 400 Christians.
Peter Nolasco resigned as master general in 1249, a few years before his death in Barcelona, Spain on December 25, 1258. Ten years later in 1268, he was canonized a saint.
THE GIFT OF CHILDREN AND THE CRIME OF ABORTION
Today's liturgy provides us with two readings about people who wanted a child but could not have one: the wife of Manoah, and Elizabeth, the wife of the priest Zechariah. It was shameful for Jewish women to be unable to conceive. The Jews believed that it was a punishment from God for a sin the woman or an ancestor had committed. Eventually, Manoah's wife gave birth to Samson, and Elizabeth to John the Baptist. There are other similar stories in the Old Testament: Sarah, the wife
of Abraham, who was barren until she gave birth to Isaac; Hannah who faced the same problem, until God granted her Samuel. In all these, the couples suffered but they also remained faithful to God; they continued to trust God.
These readings offer us an opportunity to reflect on the gift of children. It always pains me to meet parents who long to
have children but cannot conceive. It pains me even more to hear about the countless unborn children who were aborted, killed, murdered by their mothers. This is not only injustice; it is the most horrible crime we can think about. Our Bible stories emphasize that children are gifts of God. To destroy such a gift is like a slap in the face of God.
The Church is at times accused for being so strict when it comes to abortion. But can the Church tolerate that one of the Ten Commandments be willingly broken? Can the Church allow murder when so many parents long for children and cannot have one? Can the Church allow stem cells from fetuses to be used because many illnesses can be cured with them?
Zechariah and Elizabeth and the others did not cease to trust God and they were rewarded. Whether a child is longed for but not given, or whether there is an unwanted pregnancy, all life comes from God and He alone can give or take it. I wonder sometimes whether the deteriorating situation in the world might not be caused by the horror of mass murder of innocent lives. Mother Teresa said: "The greatest destroyer of peace is abortion because if a mother can kill her own child, what is left for me not to kill you and you to kill me? There is nothing between."
Fr. Rudy Horst
Do I regard life as a great gift from God? Do I counsel in the light of Christian values, people who either cannot have children or want to abort one?
Lord, today we pray for all those unfortunate parents who long to have children but cannot have one. Give them patience and trust in Your Providence.
St. Augustine Moi, martyr, pray for us.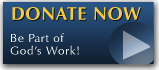 The FEAST is one of the happiest places on earth.

Click Here to find a Feast near you!
KERYGMA TV! is BACK
KERYGMA TV is on a new time slot and new channel Sundays 8 a.m. at IBC 13
Need Counseling? No Landline?
Now, you can use your mobile phone to call a friend for counseling at 09228407031. Or you may call our landlines 7266728, 7264709, 7259999 Mon-Fri 24-hrs, Sat 6am-5pm, Sun 6am-10am
BO BLOGS!
Go to Bo's Official Site and read his almost daily blog! Its not news, but thoughts and musings of Bo Sanchez. Get to know Bo in a more personal way --and find out what it means to live the life of a preacher. You get to enrich your faith as well.
DONATION
Remember to always donate your "first fruits"-not the last. Click on the "Donation" Box under the members menu - and you'll even see links to the nearest branches of the Banks where you can deposit.