READINGS for 2008-12-18
"Joseph, descendant of David, do not be afraid to take Mary to be your wife. For it is by the Holy Spirit that she has conceived." – Matthew 1:20
One weekend, my wife requested me to bring our daughter to a children's party. "Me? But I don't know anybody in that party," I said, adding, that it would mostly be moms who would be there. I had 20 other excuses before I ended up saying yes to her request.
When my daughter and I arrived at the party, my two fears were confirmed. I didn't know anyone and they were all moms who accompanied their kids. I felt embarrassed and awkward but I had to attend to my daughter. So while the kids were having their parlor games, I did my best to participate in conversations about spas, showbiz news, fashion tips and other stuff women talked about. It was one of my longest afternoons. Finally, the party ended. On the way to back of the car, my daughter smiled at me and said, "Thanks, Papa, I love you." Suddenly, I was glad that I accompanied her.
Sometimes God wants us to do something for Him but we think we are not up to it or it might embarrass us. But my experience with my daughter taught me that no task can match the love you will feel when God smiles at you.
Alvin Fabella
Is God asking you to do something but you are ashamed to do it? Make Him smile this Christmas.
Lord, please give me the courage to do Your will no matter what it takes.
God has always raised up leaders for His people. He has never left us without someone to look to for guidance. There are times when people have done a bad job of guiding the People of God, but that is a result of sin and not the fault of God. We should respect our leaders and pray for them often as it is a difficult job to shepherd people, particularly when they seem to think they are better than the leader.
2
Jacob called his sons and said to them: "Assemble and listen, sons of Jacob, listen to Israel, your father.
8
"You, Judah, shall your brothers praise — your hand on the neck of your enemies; the sons of your father shall bow down to you.
9
Judah, like a lion's whelp, you have grown up on prey, my son. He crouches like a lion recumbent, the king of beasts — who would dare rouse him?
10
The scepter shall never depart from Judah, or the mace from between his legs, while tribute is brought to him, and he receives the peoples' homage."
Psalm 72:1-2, 3-4ab, 7-8. 17
R: Justice shall flourish in his time, and fullness of peace for ever.
1
O God, with your judgment endow the king, and with your justice, the king's son;
2
he shall govern your people with justice
and your afflicted ones with judgment.
(R)
3
The mountains shall yield peace for the people, and the hills justice.
4
He shall defend the afflicted among the people, save the children of the poor.
(R)
7
Justice shall flower in his days, and profound peace, till the moon be no more.
8
May he rule from sea to sea, and from the river to the ends of the earth.
(R)
17
May his name be blessed forever; as long as the sun his name shall remain. In him shall all the tribes of the earth be blessed; all the nations shall proclaim his happiness.
(R)
This genealogy of Jesus reminds us that He stands in the line of kings and is a descendant of David the great king of 1000 years ago. There is something in the human psyche that seems to give us a desire to know our origins. In the case of Jesus, this is important as many prophecies of the Old Testament speak of His origins and ancestors. Here, Matthew affirms these prophecies as well as demonstrates their validity with the genealogy of Jesus from the side of Mary.
1
The book of the genealogy of Jesus Christ, the son of David, the son of Abraham.
2
Abraham became the father of Isaac, Isaac the father of Jacob, Jacob the father of Judah and his brothers.
3
Judah became the father of Perez and Zerah, whose mother was Tamar. Perez became the father of Hezron, Hezron the father of Ram,
4
Ram the father of Amminadab. Amminadab became the father of Nahshon, Nahshon the father of Salmon,
5
Salmon the father of Boaz, whose mother was Rahab. Boaz became the father of Obed, whose mother was Ruth. Obed became the father of Jesse,
6
Jesse the father of David the king. David became the father of Solomon, whose mother had been the wife of Uriah.
7
Solomon became the father of Rehoboam, Rehoboam the father of Abijah, Abijah the father of Asaph.
8
Asaph became the father of Jehoshaphat, ehoshaphat the father of Joram, Joram the father of Uzziah.
9
Uzziah became the father of Jotham, Jotham the father of Ahaz, Ahaz the father of Hezekiah.
10
Hezekiah became the father of Manasseh, Manasseh the father of Amos, Amos the father of Josiah.
11
Josiah became the father of Jechoniah and his brothers at the time of the Babylonian exile.
12
After the Babylonian exile, Jechoniah became the father of Shealtiel, Shealtiel the father of Zerubbabel,
13
Zerubbabel the father of Abiud. Abiud became the father of Eliakim, Eliakim the father of Azor,
14
Azor the father of Zadok. Zadok became the father of Achim, Achim the father of Eliud,
15
Eliud the father of Eleazar. Eleazar became the father of Matthan, Matthan the father of Jacob,
16
Jacob the father of Joseph, the husband of Mary. Of her was born Jesus who is called the Messiah.
17
Thus the total number of generations from Abraham to David is fourteen generations; from David to the Babylonian exile, fourteen generations; from the Babylonian exile to the Messiah, fourteen generations.
think
:
God has always raised up leaders for His people. He has never left us without someone to look to for guidance.
_________________________________________________________

God's special verse/thought for me today________________
_________________________________________________________

T O D A Y ' S BLESSING LIST
Thank You Lord for:
____________________________________
_______________________________________________________
READ THE BIBLE IN ONE YEAR Amos 4-6
In both our Christmas tradition and in the New Testament, St. Joseph plays a minor role. No word of Joseph is recorded and he disappears from the gospels before Jesus is baptized, and is never heard of again. We can imagine that, as a young man, he had plans for the future, and looked forward to raising a family with Mary. What a shock it must have been when he found out that she was pregnant. He calmly planned the steps to get out of the messy situation — until God revealed to him in a dream the source of Mary's pregnancy. Joseph said yes to God's plans to be "only" the legal father of the child to be born. His yes was necessary to give the child a name and adopt him as his own and, as a loving foster father, protect the child from any harm.
We focus usually on Mary's dramatic yes during the annunciation. True, without her
fiat
, Jesus would not have come into this world. But Joseph's yes is as crucial as Mary's. Even though no word of Joseph is found in the gospels, his character stands out. He faces over and over again challenging situations. In spite having planned out everything so well, forces beyond his control paved way to new situations that he never expected — a pregnant fiancé, flight to Egypt, settling down not in Bethlehem but in Nazareth. What is so marvelous is that Joseph is able to adapt to each new situation and to change his plans. He trusts and says one yes after another to God.
Isn't it that Joseph is like us in many ways? Often are we presented with difficult situations. Often are we facing a future so different from what we planned. In such moments, it would be good to remember St. Joseph and the crucial decisions he was forced to make. God trusted him, and he trusted God. As God trusted Joseph, so He trusts us that we will be able to see beyond the mess around. St. Joseph makes us aware that God is present in the worst mess and that He is just waiting for us to say yes to face an unexpected situation and make the best of it.
Fr. Rudy Horst
Am I aware that my trust in God's love and providence is lacking when I have to face difficult and unexpected situations?
Lord, how often have I thrown in the towel in difficult situations because I did not truly trust in Your presence and providence. Thank You for giving me today St. Joseph as model. Through his intercession, give me the strength to say Yes when You present me with a difficult situation.
St. Gatian, bishop, pray for us.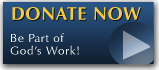 The FEAST is one of the happiest places on earth.

Click Here to find a Feast near you!
KERYGMA TV! is BACK
KERYGMA TV is on a new time slot and new channel Sundays 8 a.m. at IBC 13
Need Counseling? No Landline?
Now, you can use your mobile phone to call a friend for counseling at 09228407031. Or you may call our landlines 7266728, 7264709, 7259999 Mon-Fri 24-hrs, Sat 6am-5pm, Sun 6am-10am
BO BLOGS!
Go to Bo's Official Site and read his almost daily blog! Its not news, but thoughts and musings of Bo Sanchez. Get to know Bo in a more personal way --and find out what it means to live the life of a preacher. You get to enrich your faith as well.
DONATION
Remember to always donate your "first fruits"-not the last. Click on the "Donation" Box under the members menu - and you'll even see links to the nearest branches of the Banks where you can deposit.