READINGS for 2008-12-13
"How awesome are you, Elijah! Whose glory is equal to you?" Sirach 48:4
He runs faster than a horse, calls down fire from heaven, strikes water with his mantle and the river divides, vanishes in a whirlwind in a chariot of fire. He is the Flash, the Human Torch, Storm, and more superheroes combined. He is ELIJAH! Truly awesome, ain't he?
But let me tell you one of his secrets. When he was threatened with his life, he became afraid and ran away, went into depression, gave up and prayed for his death!
What? This genuine biblical superhero chickened out and went suicidal? Well, maybe the poor guy simply "burned-out" because that was right after he commanded fire to fall from the sky! Get it?
But that doesn't change how I see him. He is still one of my favorite genuine superheroes. Why? Because Elijah knows
that his powers are not from him, thus, his powerful prayer, "You are God, I am your servant… I have done these things at your command…" Indeed, no greater power has a man than to acknowledge that his power comes from God!
You want to be a genuine superhero? Then acknowledge God as your true source of power!
Alvin Barcelona
What "powers" have God given you? Do you use these powers for His glory?
Dear Lord, thank You for the talents and abilities You have given me. May I always be aware that these gifts are to be used to serve You and others. Amen.
Elijah is a remarkable figure of the Old Testament overshadowed in miraculous acts only by Moses. He is the sort of figure who easily captures the imagination of the people and so it seemed to be the case. Let us draw the following lesson from his life: Elijah was a man who was forthright in all that he did – never seeking pardon for his actions when he knew they were what God wanted him to do. It is this forthrightness drawn from obedience to God that we should seek to imitate.
1
In those days, like a fire there appeared the prophet whose words were as a flaming furnace.
2
Their staff of bread he shattered, in his zeal he reduced them to straits;
3
by God's word he shut up the heavens and three times brought down fire.
4
How awesome are you, ELIJAH! Whose glory is equal to yours?
9
You were taken aloft in a whirlwind, in a chariot with fiery horses.
10
You are destined, it is written, in time to come to put an end to wrath before the day of the LORD, to turn back the hearts of fathers toward their sons, and to reestablish the tribes of Jacob.
11
Blessed is he who shall have seen you and who falls asleep in your friendship.
Psalm 80:2ac and 3b, 15-16, 18-19
R: Lord, make us turn to you; let us see your face and we shall be saved.
2
O shepherd of Israel, hearken, From your throne upon the cherubim, shine forth
3
Rouse your power.
(R)
15
Once again, O LORD of hosts, look down from heaven, and see; take care of this vine,
16
and protect what your right hand has planted the son of man whom you yourself made strong.
(R)
18
May your help be with the man of your right hand, with the son of man whom you yourself made strong.
19
Then we will no more withdraw from you; give us new life, and we will call upon your name.
(R)
Elijah is obviously a figure that looms large in the faith of the Jewish people. His larger-than-life miracles and seeming departure from the earth without undergoing death have meant that many myths and beliefs have grown up surrounding his life and predicted future return to prepare the way for the Messiah. What do we as Christians make of him? I think the best way to look at his life is to see him as an example of what is possible if we are obedient to God's call.
9
As they were coming down from the mountain,
10
The disciples asked him, "Why do the scribes say that Elijah must come first?"
11
He said in reply, "Elijah will indeed come and restore all things;
12
but I tell you that Elijah has already come, and they did not recognize him but did to him whatever they pleased. So also will the Son of Man suffer at their hands."
13
Then the disciples understood that he was speaking to them of John the Baptist.
think
:
Anything is possible if we are obedient to God's call.
_________________________________________________________

God's special verse/thought for me today________________
_________________________________________________________

T O D A Y ' S BLESSING LIST
Thank You Lord for:
____________________________________
_______________________________________________________
READ THE BIBLE IN ONE YEAR Hosea 5-8
During this Advent, the Church celebrates several feasts of saints who lead us through this holy season. Today we honor St. Lucy, whose name "Lucia" comes from the Latin word "lux" which means "light." What name fits better this season when our houses and streets are magically transformed by countless Christmas lights? What name could better prepare us for the coming of Christ who is the "light of the world"?
Lucy lived and died in Sicily, Italy, where she was martyred around 304 during the last severe persecution of Emperor Diocletian. She was engaged when she decided to remain a virgin out of love for Christ. When she convinced her mother to give the money for her dowry to the poor, her fiancé got so angry that he brought her before the pagan judge of the city. No torture could change her mind. Until her last breath, she prayed and expressed her loyalty to Christ.
What heroism! What faith! What love and loyalty to Christ and the faith. Where has all this gone? Haven't we become Christian minimalists? Haven't we become quite mediocre in matters of faith and loyalty to Christ? Today in Sweden, young girls dressed in white with a crown of thirteen candles on their heads go from house to house to bring Lucy's light to the families they visit. It reminds us of the truth that not only Christ is the light of the world, but also that Christ told His disciples, "You are the light of the world."
As the countless Christmas lights in our houses and streets transform the darkness of the night into a beautiful, fairytale-like scene, so let the light of our faith, of our loyalty to Christ and to the Church transform our homes, our families, our so often dark society into something more beautiful. Pope John Paul II once urged the Philippines to be a beacon of faith in Asia. May the feast of Santa Lucia and the Christmas lights remind us of our great task.
Fr. Rudy Horst
Where is my environment darkened by sin? Where does the Lord want me to bring some of His light?
Lord, Light of the world, Light of my life, You have given me the great task to bring Your light, Your love into my dark environment. Forgive me for having neglected this task and responsibility. I pray that this Christmas season with all its lights will change my life and be a "Lucia", a "lux", a light to my fellowmen.
St. Lucy, virgin and martyr, pray for us.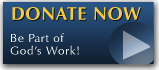 The FEAST is one of the happiest places on earth.

Click Here to find a Feast near you!
KERYGMA TV! is BACK
KERYGMA TV is on a new time slot and new channel Sundays 8 a.m. at IBC 13
Need Counseling? No Landline?
Now, you can use your mobile phone to call a friend for counseling at 09228407031. Or you may call our landlines 7266728, 7264709, 7259999 Mon-Fri 24-hrs, Sat 6am-5pm, Sun 6am-10am
BO BLOGS!
Go to Bo's Official Site and read his almost daily blog! Its not news, but thoughts and musings of Bo Sanchez. Get to know Bo in a more personal way --and find out what it means to live the life of a preacher. You get to enrich your faith as well.
DONATION
Remember to always donate your "first fruits"-not the last. Click on the "Donation" Box under the members menu - and you'll even see links to the nearest branches of the Banks where you can deposit.