READINGS for 2008-12-03
"On that day you will say: This is our God; we have waited for Him to save us, we hope and rejoice in His salvation. " – Isaiah 25:9
My mother brought me along to fetch my Dad from his Cursillo. He emerged from the balcony at the break of dawn together with other men who were either joyous or teary-eyed while a good number were unabashedly wailing for the Lord's forgiveness. This was my first encounter with the renewal movement and I didn't quite comprehend things then.
Then I attended the Life in the Spirit Seminar (LSS) in my late 20's. I still saw joyous and teary-eyed people and a handful of men and women crying out loud. But this time, I understood and appreciated what was happening. It was an unforgettable weekend encounter getting reacquainted with my faith and strengthening my bond with Him. Shame on me for dodging previous invitations with all sorts of excuses.
It is unfortunate that some Catholics will remain nominal and never get the chance to witness the Lord in their lives. But to all of us who already have, our challenge is to live an obedient, upright and honest life so that through us, others — with or without an LSS — would be able to see and believe in God's salvation.
Marie Franco
Are you a true witness to others of God's salvation?
My Lord and my Savior, thank You for dying on the cross for my sins.
Knowing that we are in the presence of the Lord at all times is like being present at the finest feast we could imagine. When we are in the Lord's presence, there is always an abundance of grace awaiting us. All we have to do is surrender our lives to it. The challenge we face is recognizing His presence particularly in times of struggle and trial. He is there, it is just we are having difficulty connecting with Him.
6
On this mountain the LORD of hosts will provide for all peoples a feast of rich food and choice wines, juicy, rich food and pure, choice wines.
7
On this mountain he will destroy the veil that veils all peoples, the web that is woven over all nations;
8
he will destroy death forever. The Lord GOD will wipe away the tears from all faces; the reproach of his people he will remove from the whole earth; for the LORD has spoken.
9
On that day it will be said "Behold our God, to whom we looked to save us! This is the LORD for whom we looked; let us rejoice and be glad that he has saved us!"
10
For the hand of the LORD will rest on this mountain.
Psalm 23:1-3a, 3b-4, 5, 6
R: I shall live in the house of the Lord all the days of my life.
1
The LORD is my shepherd; I shall not want.
2
In verdant pastures he gives me repose; beside restful waters he leads me;
3
he refreshes my soul.
(R)
He guides me in right paths for his name's sake.
4
Even though I walk in the dark valley I fear no evil; for you are at my side with your rod and your staff that give me courage.
(R)
5
You spread the table before me in the sight of my foes; you anoint my head with oil; my cup overflows.
(R)
6
Only goodness and kindness follow me all the days of my life; and I shall dwell in the house of the LORD for years to come.
(R)
It must have been a remarkable experience to be with Jesus when He healed the multitudes. Sometimes I think I get a little jealous of the disciples and those who actually met the physical Jesus. However, such a feeling quickly disappears when I tell myself that it is all there for me if only I grow in faith. I cannot travel back in time so the only hope for me to experience such an outpouring of grace is to grow closer to Jesus each day.
29
At that time: Jesus walked by the Sea of Galilee, went up on the mountain, and sat down there.
30
Great crowds came to him, having with them the lame, the blind, the deformed, the mute, and many others. They placed them at his feet, and he cured them.
31
The crowds were amazed when they saw the mute speaking, the deformed made whole, the lame walking, and the blind able to see, and they glorified the God of Israel.
32
Jesus summoned his disciples and said, "My heart is moved with pity for the crowd, for they have been with me now for three days and have nothing to eat. I do not want to send them away hungry, for fear they may collapse on the way."
33
The disciples said to him, "Where could we ever get enough bread in this deserted place to satisfy such a crowd?"
34
Jesus said to them, "How many loaves do you have?" "Seven," they replied, "and a few fish."
35
He ordered the crowd to sit down on the ground.
36
Then he took the seven loaves and the fish, gave thanks, broke the loaves, and gave them to the disciples, who in turn gave them to the crowds.
37
They all ate and were satisfied. They picked up the fragments left over — seven baskets full.
think
:
When we are in the Lord's presence, there is always an abundance of grace awaiting us.
_________________________________________________________

God's special verse/thought for me today________________
_________________________________________________________

T O D A Y ' S BLESSING LIST
Thank You Lord for:
____________________________________
_______________________________________________________
READ THE BIBLE IN ONE YEAR Ezekiel 33-36
"Kumain ka na ba?" is a question typical in the Philippines. "Kain tayo!" replaces the "How are you?" in other languages. Our fiestas are famous for plenty of food. Not to forget the countless restaurants in our cities and the malls, always full with people enjoying their meal. And soon, as Christmas approaches, food will occupy a major part of our preparation for the feast.
But not only Filipinos think and dream of food. In today'sfirst reading, the prophet dreams here of the messianic future and describes the utopian scene of a grand banquet: "On thismountain [Zion, the symbol of the heavenly Jerusalem], the Lord of hosts will provide for all people a feast of rich food and choice wines, juicy, rich food and pure, choice wines."
And how Jesus liked to compare the Kingdom of Heaven with a grand banquet.Not only that — today, we hear how He fed a big crowd. His heart was moved with pity. The multiplication of the loaves and the healings at the beginning of Advent make us aware once more why Jesus came into this world. He came to save us through His death and resurrection. But He came also because His "heart is moved with pity" for all humankind. He is the merciful Son of a God who is love. The passage showing Jesus healing and preaching and feeding the crowd encourages us to approach Him with all our needs, worries and sufferings, with our thirst for justice and our hunger for spiritual nourishment. Whatever we need, He can and will provide.
Advent is a time of prayerful waiting for the Lord. But waiting alone is not enough. There must be openness and trust and faith as we find it in the crowd that stayed with Jesus for three days already, as St. Mark tells us. May our physical preparations for Christmas, for parties and meals, not hinder us to open our hearts for God's powerful work in us.
Fr. Rudy Horst
Am I too focused on physical nourishment, onphysical preparations for Christmas than on spiritual growth and deepening of my faith?
Lord, we thank You for giving us once more this time of prayerful waiting and reflecting on our relationship with You and with each other. Make us more open to Your messages so that our hearts will be ready for Your coming. Make us hungry for Your Word and hungry for Your spiritual nourishment that our faith will deepen and be strengthened.
St. John of Damascus, pray for us.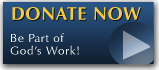 The FEAST is one of the happiest places on earth.

Click Here to find a Feast near you!
KERYGMA TV! is BACK
KERYGMA TV is on a new time slot and new channel Sundays 8 a.m. at IBC 13
Need Counseling? No Landline?
Now, you can use your mobile phone to call a friend for counseling at 09228407031. Or you may call our landlines 7266728, 7264709, 7259999 Mon-Fri 24-hrs, Sat 6am-5pm, Sun 6am-10am
BO BLOGS!
Go to Bo's Official Site and read his almost daily blog! Its not news, but thoughts and musings of Bo Sanchez. Get to know Bo in a more personal way --and find out what it means to live the life of a preacher. You get to enrich your faith as well.
DONATION
Remember to always donate your "first fruits"-not the last. Click on the "Donation" Box under the members menu - and you'll even see links to the nearest branches of the Banks where you can deposit.