READINGS for 2008-11-28
"…prepared as a bride beautifully dressed for her husband." – Revelation 21:2
As a young and single woman, I often wonder when I will meet and fall in love with my GG — "God's Gift," as we call it in our community. I always dream about that moment, and most of the time, because of too much thinking, I find myself wondering if the guy I currently like is indeed my GG, even if I have just known him for a couple of days. Sometimes, my thoughts and feelings wander too much that I go out of my way for the guy and assume things. In the end I, get hurt because I find out that the guy already has a girlfriend or he isn't reciprocating my affections.
I used to think those incidents are a result of my stupidity. But lately I realized that it's not. Yes, I may have been able to avoid getting hurt by really guarding my heart, but I learned that these experiences are God's way of preparing me for His real gift. Now, I am still (happily) single but I know that I am being prepared just as a bride does before walking down the aisle to meet her husband.
Tina Matanguihan
Try to remember a moment where you got hurt and reflect on how this moment has changed you.
Lord, whenever I get hurt or disappointed, please remind me that this is a learning experience for me to be more like You.
1ST READING
Once again, the author of Revelation is contrasting the new and the old; the first and the last. From my point of view, I want to keep my focus on the new heaven as it is to this heaven that I aspire. I do my best to direct my life towards becoming a citizen of heaven. This is why it is important for me to be able to discern the difference between promises that will endure and those that are passing away with this world. Only a fool will give his life to a passing promise over and above one that will endure.
Revelation 20:1-4, 11–21:2
1
I, John, saw an angel come down from heaven, holding in his hand the key to the abyss and a heavy chain.
2
He seized the dragon, the ancient serpent, which is the Devil or Satan, and tied it up for a thousand years
3
and threw it into the abyss, which he locked over it and sealed, so that it could no longer lead the nations astray until the thousand years are completed. After this, it is to be released for a short time.
4
Then I saw thrones; those who sat on them were entrusted with judgment. I also saw the souls of those who had been beheaded for their witness to Jesus and for the word of God, and who had not worshipped the beast or its image nor had accepted its mark on their foreheads or hands. They came to life and they reigned with Christ for a thousand years.
11
Next I saw a large white throne and the one who was sitting on it. The earth and the sky fled from his presence and there was no place for them.
12
I saw the dead, the great and the lowly, standing before the throne, and scrolls were opened. Then another scroll was opened, the book of life. The dead were judged according to their deeds, by what was written in the scrolls.
13
The sea gave up its dead; then Death and Hades gave up their dead. All the dead were judged according to their deeds.
14
Then Death and Hades were thrown into the pool of fire. (This pool of fire is the second death.)
15
Anyone whose name was not found written in the book of life was thrown into the pool of fire.
21:
1
Then I saw a new heaven and a new earth. The former heaven and the former earth had passed away, and the sea was no more.
2
I also saw the holy city, a new Jerusalem, coming down out of heaven from God, prepared as a bride adorned for her husband.
Psalm 84:3, 4, 5-6a and 8a
R: Here God lives among his people.
2 [3]
My soul yearns and pines for the courts of the LORD. My heart and my flesh cry out for the living God.
(R)
3 [4]
Even the sparrow finds a home, and the swallow a nest in which she puts her young — your altars, O LORD of hosts, my king and my God!
(R)
4 [5]
Blessed they who dwell in your house! continually they praise you.
5 [6]
Blessed the men whose strength you are!
7 [8]
They go from strength to strength.
(R)
Jesus affirms that His words have everlasting relevance. People who dismiss the Gospels as time-conditioned writings are very much mistaken in their judgment. Peter recognizes that the words of Jesus give life and this is why He chooses to remain a disciple of Jesus through a particularly difficult episode in Jesus' mission. It is important for each of us to come to the same conviction and be willing to act upon it. I believe it will become more and more counter-cultural to choose a life of Christian discipleship in the years to come.
29
Jesus told his disciples a parable. "Consider the fig tree and all the other trees.
30
When their buds burst open, you see for yourselves and know that summer is now near;
31
in the same way, when you see these things happening, know that the kingdom of God is near.
32
Amen, I say to you, this generation will not pass away until all these things have taken place.
33
Heaven and earth will pass away, but my words will not pass away."
think:
It will become more and more counter-cultural to choose a life of Christian discipleship in the years to come.
_________________________________________________________

God's special verse/thought for me today________________
_________________________________________________________

T O D A Y ' S BLESSING LIST
Thank You Lord for:
____________________________________
_______________________________________________________
READ THE BIBLE IN ONE YEAR Ezekiel 13-16
Christmas Day is less than a month away from today. Although the Advent season has not started yet, indeed it already feels like Christmas. The usual decors, sounds and sights of the Yuletide Season are too big and loud for us to ignore. Christmas is just around the corner! The signs around us are clear. This is especially true in the Philippines where, it is said, the Christmas
season is celebrated the longest in the world.
Jesus tells us that there are telltales about the coming of God's Kingdom. Its signs are around us. We can only choose to be blind not to see them.
What are the signs of God's Kingdom around us? What are the signs of God's Kingdom in us? See them. Reflect on them. Live by them. Share them.
Jesus ends the Gospel today by telling us: "Heaven and earth will pass away, but my words will never pass away." Indeed, they never will. Each day, we hunger for His words. Without them, we will pass away. With them, the Kingdom of God is around us and is in us.
Fr. Bobby Titco
Reflection Question:
With the words of Jesus in my heart and manifested in my deeds, I myself am a sign that the Kingdom of God is already in our midst.
Word of God Eternal, Incarnate for love of us, hear my prayer and live in my heart always. Show Yourself to us through our deeds flowing
from Your words. Give life to Your words in us. Amen.
St. James of the Marches, priest, pray for us.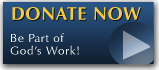 The FEAST is one of the happiest places on earth.

Click Here to find a Feast near you!
KERYGMA TV! is BACK
KERYGMA TV is on a new time slot and new channel Sundays 8 a.m. at IBC 13
Need Counseling? No Landline?
Now, you can use your mobile phone to call a friend for counseling at 09228407031. Or you may call our landlines 7266728, 7264709, 7259999 Mon-Fri 24-hrs, Sat 6am-5pm, Sun 6am-10am
BO BLOGS!
Go to Bo's Official Site and read his almost daily blog! Its not news, but thoughts and musings of Bo Sanchez. Get to know Bo in a more personal way --and find out what it means to live the life of a preacher. You get to enrich your faith as well.
DONATION
Remember to always donate your "first fruits"-not the last. Click on the "Donation" Box under the members menu - and you'll even see links to the nearest branches of the Banks where you can deposit.