READINGS for 2008-11-24
He also saw a poor widow put in two very small copper coins. – Luke 21:2
You said "I love you" and then handed me P20. Am I supposed to believe your love? It depends. If you are burning a hundred dollar bill to light up your cigar, and your name is Bill Gates, your action wasn't convincing. But if you are a poor beggar who digs trash bins for leftover food, and that P20 is your only hope for dinner tonight, I think there's not much room for me to doubt your love.
God is rich in everything! He owns the "cattle in a thousand hills" (Ps 50:10) and infinitely more. Nobody forgets that He created all things, the source of all we know and ever hope to have. Therefore, doubting the love of this
rich
God is justifiable, right? Think again.
When Jesus saw the poor widow, He saw His Father. When the offering was demanded for the salvation of all, God slipped His hand into His cosmic pocket and pulled out His two copper coins named Jesus. And He gave Him up for you and me.
This love I can't doubt.
Jon Escoto
God's offering of two copper coins automatically solicits a response. What are my two copper coins that I generously offer for His glory?
Lord, thank You for being the first to offer Your two copper coins. Help me understand Your love that I will have no choice but to offer all of
my life back to You.
Forget about counting up the 144,000 who will be saved. The number is purely symbolic and means a very big number. It is only fools who will take this number literally! It comes from 12x12x1000 – the number 12 standing for fullness and completion and the number 1000 for man. Thus, the true interpretation of the number is absolute fullness/ completeness (12x12) multiplied by many (1000). What the author is saying is that there will be a full complement of people in heaven and it will be a lot of people.
1
I, John, looked and there was the Lamb standing on Mount Zion, and with him a hundred and forty-four thousand who had his name and his Father's name written on their foreheads.
2
I heard a sound from heaven like the sound of rushing water or a loud peal of thunder. The sound I heard was like that of harpists playing their harps.
3
They were singing what seemed to be a new hymn before the throne, before the four living creatures and the elders. No one could learn this hymn except the hundred and forty-four thousand who had been ransomed from the earth.
4
These are they who were not defiled with women; they are virgins and these are the ones who follow the Lamb wherever he goes. They have been ransomed as the first fruits of the human race for God and the Lamb.
5
On their lips no deceit has been found; they are unblemished.
Psalm 24:1bc-2, 3-4ab, 5-6
R: Lord, this is the people that longs to see your face.
1
The LORD's are the earth and its fullness; the world and those who dwell in it.
2
For he founded it upon the seas and established it upon the rivers.
(R)
3
Who can ascend the mountain of the LORD? Or who may stand in his holy place?
4
He whose hands are sinless, whose heart is clean, who desires not what is vain.
(R)
5
He shall receive a blessing from the LORD, a reward from God his savior.
6
Such is the race that seeks for him, that seeks the face of the God of Jacob.
(R)
It is not the amount we give but the attitude with which we give it that counts. God looks to the heart of the giver and the quality of the gift of love we bring to Him. This is what will be pleasing in His eyes. This does not mean that the size of our gift is inconsequential. It is obviously true that those who have more will be expected to give more than those who have little. We should seek to be generous and cheerful in our
giving just as God has freely and happily given each of us so much.
1
When he looked up he saw some wealthy people putting their offerings into the treasury
2
and he noticed a poor widow putting in two small coins.
3
He said, "I tell you truly, this poor widow put in more than all the rest; 4 for those others have all made offerings from their surplus wealth, but she, from her poverty, has offered her whole livelihood."
think
:
God looks to the heart of the giver and the quality of the gift of love we bring to Him.
_________________________________________________________

God's special verse/thought for me today________________
_________________________________________________________

T O D A Y ' S BLESSING LIST
Thank You Lord for:
____________________________________
_______________________________________________________
READ THE BIBLE IN ONE YEAR Baruch 4-6
Advent begins this coming Sunday. As a song says, "It's beginning to feel a lot like Christmas." But what gives us the feeling of Christmas?
It is not the snow because even in countries where there is no snow, people also feel Christmas. It is not Santa Claus because even grown ups feel Christmas. It is not the Christmas decors because even the homeless know it is Christmas. What then gives us the feeling of Christmas?
Christmas is the birthday of Jesus. He is the Father's precious Gift to us. The Father gives us the feeling of Christmas as He gave us Jesus, His only Begotten Son. He invented Christmas.
Christmas is the special season of giving. Of course, we give gifts any time of the year. But Christmas is that time of the year when we are reminded of the most important element in giving. The Gospel today emphasizes that element.
We have not truly given until we feel pain in giving. When we give ourselves away, we feel the pain in our giving. Gifts are tokens of the self. They should be all that a person has because a person has only one self. The Father was the first to have given. When He gave us Jesus, He gave us all that He had – His only begotten Son. What else can the Father give us besides? Nothing because by giving us His only begotten Son He already gave us everything.
We are gifts to one another. Let our gifts be true tokens of ourselves — truly self-giving. The poor widow in the Gospel today, by giving her two small coins to God, is many times richer than us if all we give are extras of what we have.
As we celebrate today the memory of the Vietnamese martyrs, Andrew Dung-Lac and companions, we remember even more that the best gift one can give is the self. These martyrs shed their blood for love of God and the Church. Their martyrdom testifies to the quality not only of their faith, but also of their gift and gift-giving. May the same quality be ours as well.
Fr. Bobby Titco
Until you feel the pain in your giving, you have not given.
"Dearest Lord, teach me to be generous. Teach me to serve You as I should, to give and not to count the cost, to fight and not to heed the
wounds, to toil and not to seek for rest, to labor and ask not for reward; save, that of knowing that I do Your most holy will." (Prayer for
Generosity attributed to St. Ignatius of Loyola)
St. Firmina, virgin and martyr, pray for us.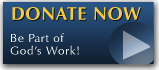 The FEAST is one of the happiest places on earth.

Click Here to find a Feast near you!
KERYGMA TV! is BACK
KERYGMA TV is on a new time slot and new channel Sundays 8 a.m. at IBC 13
Need Counseling? No Landline?
Now, you can use your mobile phone to call a friend for counseling at 09228407031. Or you may call our landlines 7266728, 7264709, 7259999 Mon-Fri 24-hrs, Sat 6am-5pm, Sun 6am-10am
BO BLOGS!
Go to Bo's Official Site and read his almost daily blog! Its not news, but thoughts and musings of Bo Sanchez. Get to know Bo in a more personal way --and find out what it means to live the life of a preacher. You get to enrich your faith as well.
DONATION
Remember to always donate your "first fruits"-not the last. Click on the "Donation" Box under the members menu - and you'll even see links to the nearest branches of the Banks where you can deposit.