READINGS for 2008-11-19
"I tell you to everyone who has, more will be given…" – Luke 19:26
I love the Parable of the Ten Gold Coins. This parable is a constant reminder that we have all been given gifts — and that these were not meant to be buried or hidden, but constantly shared and improved.
I believe that it is our God-given duty to become the best of who we are. Yes, oftentimes the pursuit of excellence is an uphill climb — full of challenges and difficulties. It means recognizing and accepting the things we are really good at — and making it our mission to use our skills and talents to bless the world. It means taking on more responsibility. It means a lot of hard work — stretching and pushing ourselves to learn more, do more, live more. But I have learned that it is in exploring
and honing our potentials that we become more and more our true selves. I believe that God delights in our efforts to discover and improve ourselves.
God has invested in all of us — because He truly believes we are worth it. May we all give Him a return on His investment.
Cess Cosico
What are your special skills and talents? Share it with the world!
Lord, help us in our pursuit for excellence.
We should not forget our indebtedness to the love of God for the gift of creation. All that we enjoy in the beauty of creation is part of His gift to us. We should seek to cultivate an attitude of gratitude to Him wherever possible. So the next time we are enjoying the beauty of a sunset or the beauty of the gift of nature in general, we should not forget to give thanks to God for it. If we begin to do this on a regular basis, I believe that gratitude towards the goodness of God will quickly become an integral part of our lives.
1
I John, I had a vision of an open door to heaven, and I heard the trumpet like voice that had spoken to me before, saying, "Come up here and I will show you what must happen afterwards."
2
At once I was caught up in spirit. A throne was there in heaven, and on the throne sat
3
one whose appearance sparkled like jasper and carnelian. Around the throne was a halo as brilliant as an emerald.
4
Surrounding the throne I saw twenty-four other thrones on which twenty-four elders sat, dressed in white garments and with gold crowns on their heads.
5
From the throne came flashes of lightning, rumblings, and peals of thunder. Seven flaming torches burned in front of the throne, which are the seven spirits of God.
6
In front of the throne was something that resembled a sea of glass like crystal. In the center and around the throne, there were four living creatures covered with eyes in front and in back.
7
The first creature resembled a lion, the second was like a calf, the third had a face like that of a human being, and the fourth looked like an eagle in flight.
8
The four living creatures, each of them with six wings, were covered with eyes inside and out. Day and night they do not stop exclaiming: "Holy, holy, holy is the Lord God almighty, who was, and who is, and who is to come."
9
Whenever the living creatures give glory and honor and thanks to the one who sits on the throne, who lives forever and ever,
10
the twenty-four elders fall down before the one who sits on the throne and worship him, who lives forever and ever. They throw down their crowns before the throne, exclaiming:
11
"Worthy are you, Lord our God, to receive glory and honor and power, for you created all things; because of your will they came to be and were created."
R: Holy, holy, holy Lord, mighty God!
1
Praise the LORD in his sanctuary, praise him in the firmament of his strength.
2
Praise him for his mighty deeds, praise him for his sovereign majesty.
(R)
3
Praise him with the blast of the trumpet, praise him with lyre and harp,
4
praise him with timbrel and dance, praise him with strings and pipe.
(R)
5
Praise him with sounding cymbals, praise him with clanging cymbals.
6
Let everything that has breath praise the LORD! Alleluia.
(R)
An integral part of being grateful for the gifts God has given us is to put them to use in our lives. We should also seek to use our gifts for the benefit of others and not just ourselves. It can be very infuriating to see a person who willingly uses his gifts for his own benefit, but never seems to have the time to place the same gifts at the service of the Gospel or his community. We should constantly seek to avoid selfishness in our lives.
11
While people were listening to Jesus speak, he proceeded to tell a parable because he was near Jerusalem and they thought that the kingdom of God would appear there immediately.
12
So he said, "A nobleman went off to a distant country to obtain the kingship for himself and then to return.
13
He called ten of his servants and gave them ten gold coins and told them, 'Engage in trade with these until I return.'
14
His fellow citizens, however, despised him and sent a delegation after him to announce, 'We do not want this man to be our king.'
15
But when he returned after obtaining the kingship, he had the servants called, to whom he had given the money, to learn what they had gained by trading.
16
The first came forward and said, 'Sir, your gold coin has earned ten additional ones.'
17
He replied, 'Well done, good servant! You have been faithful in this very small matter; take charge of ten cities.'
18
Then the second came and reported, 'Your gold coin, sir, has earned five more.'
19
And to this servant too he said, 'You, take charge of five cities.'
20
Then the other servant came and said, 'Sir, here is your gold coin; I kept it stored away in a handkerchief,
21
for I was afraid of you, because you are a demanding person; you take up what you did not lay down and you harvest what you did not plant.'
22
He said to him, 'With your own words I shall condemn you, you wicked servant. You knew I was a demanding person, taking up what I did not lay down and harvesting what I did not plant;
23
why did you not put my money in a bank? Then on my return I would have collected it with interest.'
24
And to those standing by he said, 'Take the gold coin from him and give it to the servant who has ten.'
25
But they said to him, 'Sir, he has ten gold coins.'
26
'I tell you, to everyone who has, more will be given, but from the one who has not, even what he has will be taken away.
27
Now as for those enemies of mine who did not want me as their king, bring them here and slay them before me.' "
28
After he had said this, he proceeded on his journey up to Jerusalem.
think:
We should constantly seek to avoid selfishness in our lives.
_________________________________________________________

God's special verse/thought for me today________________
_________________________________________________________

T O D A Y ' S BLESSING LIST
Thank You Lord for:
____________________________________
_______________________________________________________
READ THE BIBLE IN ONE YEAR Jeremiah 43-46
GETTING TO KNOW THE SAINTS
GETTING TO KNOW THE SAINTS
Blessed Henry Suso, also known as Servant of the Eternal Wisdom, was born as Heinrich von Berg on March 21, 1295 at Uberlingen, Germany. At the age of 13, he entered the Dominican convent at Constance where he had his education in Philosophy and Theology. He took a supplementary course in theology in the Dominican
studium generale
at Cologne, learning from the Master Johann Eckhart.
Henry Suso's life as a mystic began in 1313 when he declared himself the "Servant of the Eternal Wisdom". These concepts of the Divine Essence and the Eternal Wisdom made man dominated his thoughts and controlled his actions.
The Blessed Suso was recognized as a preacher, heard of in the cities and towns of Swabia, Switzerland, Alsace and the Netherlands. He was also known as a great spiritual writer, using the name Amandus.
Blessed Suso was imprisoned in a dungeon for years due to slander and his association with Meister Eckhart, a controversial figure during his days.
Blessed Henry Suso died on January 25, 1366 at Ulm, Germany and was beatified by Pope Gregory XVI in 1831.
Saint Francis De Sales, also known as the Gentle Christ of Geneva, was born on 1567 at Chateau of Thorens, Savoy. He belonged to a wealthy family. His parents wanted him to become a lawyer, intending that he enters politics and carries on the family line and power. Thus, Francis was educated at La Roche, Annecy, Clermont College in Paris then at the University of Padua for his degree in Law. He completed a doctorate in Law ; after which, he returned home to find a position as Senate Advocate.
At this point, Francis received a message, telling him to
"Leave all and follow Me."
The man took this as a call to priesthood. But his family did not approve of his decision. Francis still devoted a prayerful life and with the help of the bishop of Geneva, his family was finally convinced.
Francis entered the seminary and was ordained a priest in 1593. After a year, the priest accepted a dangerous mission of becoming provost of the diocese of Geneva, Switzerland, a stronghold of Calvinists. He was a preacher, a writer and a spiritual director, inviting people to return to the Roman Church.
Francis became bishop of Geneva in 1602. He worked with a wealthy young widow Jeanne de Chantal in the foundation of the
Order of the Visitation
.
Saint Francis De Sales died on December 28, 1622 at Lyons and in 1923, Pope Pius XI named him the patron saint of writers.
ELLSBERG, Robert. All Saints : Daily Reflections on Saints, Prophets, and Witnesses for Our Time. Quezon City : Claretian Publications. 2001. pp. 43-45.
As if to emphasize more the point of last Sunday's Gospel, Luke tells us again what Matthew narrated to us: The Parable of the Talents. The third servant in the parable, who is punished by his master for not making an interest out of what is entrusted to him, is not a hardened criminal or a notorious sinner. He is punished for the good he did not do.
His reason: fear. The third servant in the parable fears his master very much. He is afraid to invest the money given him because he is afraid that his master may punish him just the same in case he looses the whole amount entrusted to him. He is afraid to risk. But unless he risks, he will not make any profit. He did nothing evil by hiding his master's money in a linen for safety, but by doing so, he likewise didn't do anything good with what was entrusted to him.
In the same way, fear is our greatest enemy in living our lives to the full. Fear, likewise, will bring upon us our own perdition if we allow it to rule our lives. Fear harms, paralyzes, and kills us. What is the antidote to fear? Love is the antidote to fear. St. Paul wrote, "Perfect love drives away all fears." When we love somebody, we are not afraid to risk everything, including life, for him. When we are assured that the other loves us, we are not afraid to risk as well. Taking risks is essential to loving.
The king in today's parable appears to be an unlovable and unloving person. That is the concern of the third servant. He is ruled by fear of his master because he has little love for him and apparently vice-versa.
God is ever lovable and loving. So, why be afraid of Him? Risk!
Fr. Bobby Titco
Love is the antidote to fear.
Thank You, Jesus, for loving me more than I know. Help me show my love for You by taking risks, my life included, for You. Teach me also to love like You. Amen.
St. Atto, abbot, pray for us.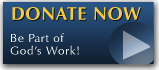 The FEAST is one of the happiest places on earth.

Click Here to find a Feast near you!
KERYGMA TV! is BACK
KERYGMA TV is on a new time slot and new channel Sundays 8 a.m. at IBC 13
Need Counseling? No Landline?
Now, you can use your mobile phone to call a friend for counseling at 09228407031. Or you may call our landlines 7266728, 7264709, 7259999 Mon-Fri 24-hrs, Sat 6am-5pm, Sun 6am-10am
BO BLOGS!
Go to Bo's Official Site and read his almost daily blog! Its not news, but thoughts and musings of Bo Sanchez. Get to know Bo in a more personal way --and find out what it means to live the life of a preacher. You get to enrich your faith as well.
DONATION
Remember to always donate your "first fruits"-not the last. Click on the "Donation" Box under the members menu - and you'll even see links to the nearest branches of the Banks where you can deposit.