READINGS for 2008-11-11
"We have done what we were obliged to do." – Luke 17:10
Serving God is always an honor. To serve Jesus with all my heart, mind and strength is truly fulfilling. When I serve, I feel good about myself.
To be in the service of such a mighty God produces out of this world self-esteem. It is the greatest challenge in my life, and my sole mission. In all of my 24 years since my new life, it remains to be one of my ultimate joys. As for me, I cannot imagine any other life. Being called God's servant has surely brought peace in my heart that the world can never give or comprehend.
However, serving God may also bring persecution, pain and rejection. It could make us experience inconveniences, sufferings and is a training ground for self-denial.
But in all these, what I desire most at the end of my days is God's embrace. And perhaps, if I could hope for a little more, a gentle whisper from Him saying, "Good job, my son."
Arun Gogna
Are you in any way serving Jesus? If not, you are missing out in life!
One thing I desire, to please You, my God, and see You smile.
Paul is very clear that any leader must be careful to practice what he preaches. That is, he must be as good an example as possible to his flock. This is where a lot of the authority of Jesus came from in His ministry. Yes, He was the Son of God and thus knew He was doing his Father's will, but His teaching had great authority because He practiced what He preached. It is important that we all seek to follow His example in this.
1
Beloved: You must say what is consistent with sound doctrine, namely,
2
that older men should be temperate, dignified, self-controlled, sound in faith, love, and endurance.
3
Similarly, older women should be reverent in their behavior, not slanderers, not addicted to drink, teaching what is good,
4
so that they may train younger women to love their husbands and children,
5
to be self-controlled, chaste, good homemakers, under the control of their husbands, so that the word of God may not be discredited.
6
Urge the younger men, similarly, to control themselves,
7
showing yourself as a model of good deeds in every respect, with integrity in your teaching, dignity,
8
and sound speech that cannot be criticized, so that the opponent will be put to shame without anything bad to say about us.
11
For the grace of God has appeared, saving all
12
and training us to reject godless ways and worldly desires and to live temperately, justly, and devoutly in this age,
13
as we await the blessed hope, the appearance of the glory of the great God and of our savior Jesus Christ,
14
who gave himself for us to deliver us from all lawlessness and to cleanse for himself a people as his own, eager to do what is good.
Psalm 37:3-4, 18 and 23, 27 and 29
R: The salvation of the just comes from the Lord.
3
Trust in the LORD and do good, that you may dwell in the land and be fed in security.
4
Take delight in the LORD, and he will grant you your heart's requests.
(R)
18
The LORD watches over the lives of the wholehearted; their inheritance lasts forever.
23
By the LORD are the steps of a man made firm, and he approves his way.
(R)
27
Turn from evil and do good, that you may abide forever;
29
The just shall possess the land and dwell in it forever.
(R)
It is always important to be clear as to what our responsibilities are in a particular situation. If we are the leader, it is important that we ensure that those we lead are clear of their responsibilities. In this way, there will be less chance of misunderstanding and things will go smoothly. In all of this, we should remember that we serve not to seek the acclaim of others but out of love for them and for God. Love is our focus and call.
7
Jesus said to the Apostles: "Who among you would say to your servant who has just come in from plowing or tending sheep in the field, 'Come here immediately and take your place at table'?
8
Would he not rather say to him, 'Prepare something for me to eat. Put on your apron and wait on me while I eat and drink. You may eat and drink when I am finished'?
9
Is he grateful to that servant because he did what was commanded?
10
So should it be with you. When you have done all you have been commanded, say, 'We are unprofitable servants; we have done what we were obliged to do.' "
my reflections :
We serve not to seek the acclaim of others but out of love for them and for God.
________________________________________________________

God's special verse/thought for me today________________
_________________________________________________________

T O D A Y ' S BLESSING LIST
Thank You Lord for:
____________________________________
_______________________________________________________
READ THE BIBLE IN ONE YEAR Jeremiah 11-14
A slave has a master. A servant has a master, too. A slave is expected to obey the wishes of his master. So is a servant. A slave attends to his master first and so does a servant. But we are not slaves. We are servants.
God does not treat us as slaves. A slave is not free. God respects our free will. While we are expected to fulfill God's commands, He gives us free will to obey or not to obey Him. Even as we are God's servants, we never lose our freedom. We do not go around bound by some kind of spiritual fetters. We are servants of God but we are always free to serve or not to serve Him.
In the Father's house, there are no slaves, only children. Children can never be slaves in their own house. But they can be servants of their parents. To be a servant is not to be a slave. How do we regard ourselves in relation to God? Do we look at ourselves as slaves or as servants?
For a slave, to serve his master is a burden. For a servant, to serve his master is joy. A slave hopes to be rewarded, but rewards seldom come. A servant, however, serves without any thought of rewards because to serve his master is in itself his reward.
Saints are servants of God, not slaves. Today we celebrate the blessed memory of one of God's servants, St. Martin of Tours. Almost everyone who knows this saint remembers the story about him tearing his cloak into two so that he might share the other half with a beggar he met along the way. On the night of the same day, Martin dreamt about the Lord. Noticing that the Lord was wearing the half of his cloak which he gave to the beggar, Martin inquired from the Lord where He got the cloak He was wearing. The Lord smiled at Martin and said that He was the beggar Martin met along the way. This was an example of Martin serving the Lord. Later on, the piece of cloak that Martin of Tours shared with the beggar was preserved in a place that eventually was called "chapel" whose etymology comes from the Latin word for cloak, capella.
To serve the Lord is in itself our reward.
"Make me a servant, humble and meek. Lord, let me lift up those who are weak. And may the prayer of my life always be: make me a servant. Make me a servant today." Amen.
St. Menuas, martyr, pray for us.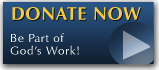 The FEAST is one of the happiest places on earth.

Click Here to find a Feast near you!
KERYGMA TV! is BACK
KERYGMA TV is on a new time slot and new channel Sundays 8 a.m. at IBC 13
Need Counseling? No Landline?
Now, you can use your mobile phone to call a friend for counseling at 09228407031. Or you may call our landlines 7266728, 7264709, 7259999 Mon-Fri 24-hrs, Sat 6am-5pm, Sun 6am-10am
BO BLOGS!
Go to Bo's Official Site and read his almost daily blog! Its not news, but thoughts and musings of Bo Sanchez. Get to know Bo in a more personal way --and find out what it means to live the life of a preacher. You get to enrich your faith as well.
DONATION
Remember to always donate your "first fruits"-not the last. Click on the "Donation" Box under the members menu - and you'll even see links to the nearest branches of the Banks where you can deposit.