READINGS for 2008-11-07
tAKE It FROm YOuR LOvED ONEs
Therefore, my brothers, whom I love and long for, my joy and crown, in this way stand firm in the Lord, beloved. – Philippians 4:1
Isn't it strange that Jesus revealed His divine secrets to people who were not related to Him at all? Those who were closest to Him and who knew Him most intimately were not His brothers but His apostles whom He called his friends. Those who believed in Him and who followed Him were not His relatives. A lot of us are guilty also of sometimes putting more credibility in the words of other people than that of our family. I remember one time when my husband shared an inspiration
he got. I just listened and didn't think much of it.
Later on, I heard something so striking from a preacher that I shared it with my husband immediately because it had such a moving effect on me. He told me that that was exactly what he had told me before. He got disappointed with the fact that when I hear it from other people, I take it as gospel truth. I was guilty as charged
.
Ronna Ledesma
Do you reject wisdom when it comes from "familiar" sources?
Lord, thank You for loved ones who help me stand firm in You.
As Christians, we are all called to follow a rule of life, the Gospel, which is a constant call to holiness and conversion. It is the Holy Spirit who will lead us in this along with the teachings of the Church and our spiritual mentors and leaders, We cannot achieve success in the Christian life without all of these elements and even a few others such as the Word of God. The good news is that God has given them all to us in abundance and all we have to do is avail ourselves of them and get on with the job!
17
Join with others in being imitators of me, brothers, and observe those who thus conduct themselves according to the model you have in us.
18
For many, as I have often told you and now tell you even in tears, conduct themselves as enemies of the cross of Christ.
19
Their end is destruction. Their God is their stomach; their glory is in their "shame." Their minds are occupied with earthly things.
20
But our citizenship is in heaven, and from it we also await a savior, the Lord Jesus Christ.
21
He will change our lowly body to conform with his glorified body by the power that enables him also to bring all things into subjection to himself.
4:
1
Therefore, my brothers, whom I love and long for, my joy and crown, in this way stand firm in the Lord, beloved.
Psalm 122:1-2, 3-4ab, 4cd-5
R: Let us go rejoicing to the house of the Lord.
1
I rejoiced because they said to me, "We will go up to the house of the LORD."
2
And now we have set foot within your gates, O Jerusalem.
(R)
3
Jerusalem, built as a city with compact unity.
4
To it the tribes go up, the tribes of the LORD.
(R)
According to the decree for Israel, to give thanks to the name of the LORD.
5
In it are set up judgment seats, seats for the house of David.
(R)
We can judge the character of a person by his actions. I am sure we have all had cause to have to do this at one time or another in our lives. In the Gospel today, Jesus acknowledges that we can put good characteristics to work in the wrong way. Sometimes, when we are discipling others it is not so much a question of telling them what they are doing wrong, as much as redirecting them along a different set of principles, namely the Gospel.
1
Jesus said to his disciples, "A rich man had a steward who was reported to him for squandering his property.
2
He summoned him and said, 'What is this I hear about you? Prepare a full account of your stewardship, because you can no longer be my steward.'
3
The steward said to himself, 'What shall I do, now that my master is taking the position of steward away from me? I am not strong enough to dig and I am ashamed to beg.
4
I know what I shall do so that, when I am removed from the stewardship, they may welcome me into their homes.'
5
He called in his master's debtors one by one. To the first he said, 'How much do you owe my master?'
6
He replied, 'One hundred measures of olive oil.' He said to him, 'Here is your promissory note. Sit down and quickly write one for fifty.'
7
Then to another he said, 'And you, how much do you owe?' He replied, 'One hundred kors of wheat.' He said to him, 'Here is your promissory note; write one for eighty.'
8
And the master commended that dishonest steward for acting prudently. "For the children of this world are more prudent in dealing with their own generation than are the children of light."
think:
We can judge the character of a person by his actions.
_________________________________________________________

God's special verse/thought for me today________________
_________________________________________________________

T O D A Y ' S BLESSING LIST
Thank You Lord for:
____________________________________
_______________________________________________________
READ THE BIBLE IN ONE YEAR Isaiah 64-66
SHREWDNESS ON OUR WAY TO HEAVEN
A Japanese national, who knew where the location of the so-called "Yamashita treasure," flew in to retrieve the hidden fortune. Unfortunately, some bad guys harassed him and threatened to kill him if he would not tell them where the treasure is. Because the bad guys could not speak Nipongo, they hired a Nipongo-speaking Filipino interpreter.
"Sabihin mo sa Hapong iyan, kapag hindi niya sinabi sa amin kung saan nakatago ang Yamashita treasure, papatayin namin siya!" the bad guys ordered the interpreter.
The interpreter translated the bad guys' threat to the Japanese national.
The Japanese pleaded for his life (in Nipongo, of course). "Please do not kill me," the Japanese begged. "I will tell you where the treasure is buried. You will find it at the back of the old church in Malate. Take five steps away from the door of the sacristy. Turn to the east and take another five steps straight ahead. Then dig six feet into the earth and there you will find the hidden Yamashita treasure."
The Nipongo-speaking Filipino interpreter then turned to the bad guys and said, "Pinasasabi po ng Hapong ito na matapang siya. Handa raw siyang mamatay!" When it comes to money or other forms of wealth, we can be very shrewd, can we not? Why can we not be just as shrewd when it comes to things pertaining to our salvation?
Jesus does not praise the dishonest steward in the Gospel today for his dishonesty, but for his astuteness. He is not telling us to be dishonest. He is trying to find some cleverness in us in pursuit of heaven. Will Jesus find any?
Fr. Bobby Titco
The most clever among men is not necessarily the most genius among them, but he who uses his common sense always. Going
to heaven needs common sense, too.
Lord, let me see the place of common sense in Christian spirituality. Help me use it always and be clever about things that pertain to salvation as well. Amen.
Blessed Anthony Baldinucci, Jesuit missionary and preacher, pray for us.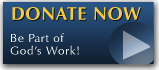 The FEAST is one of the happiest places on earth.

Click Here to find a Feast near you!
KERYGMA TV! is BACK
KERYGMA TV is on a new time slot and new channel Sundays 8 a.m. at IBC 13
Need Counseling? No Landline?
Now, you can use your mobile phone to call a friend for counseling at 09228407031. Or you may call our landlines 7266728, 7264709, 7259999 Mon-Fri 24-hrs, Sat 6am-5pm, Sun 6am-10am
BO BLOGS!
Go to Bo's Official Site and read his almost daily blog! Its not news, but thoughts and musings of Bo Sanchez. Get to know Bo in a more personal way --and find out what it means to live the life of a preacher. You get to enrich your faith as well.
DONATION
Remember to always donate your "first fruits"-not the last. Click on the "Donation" Box under the members menu - and you'll even see links to the nearest branches of the Banks where you can deposit.