READINGS for 2008-11-02
"Come to me, all you who labor and are burdened, and I will give you rest." – Matthew 11:28
When my father was sick, I made all the major decisions for him.
With the help of my husband who's a surgeon, I decided which doctors to trust, when and where to go for diagnosis, and what treatment and medications to use.
I pored over medical articles in search for a cure. I learned to check his blood pressure and to administer his intravenous medications. I even taught the nurses regarding the proper infusion of his antibiotics.
When the time came, I made the decision to stop all medications and let him go peacefully. When he was near the end of his journey, I chose which drugs would best ease his transition. I was present when he breathed his last.
I wouldn't have been able to withstand the pressure had I relied on my strength alone. But because I constantly rested in the Lord and sought His presence in prayer, He eased my burdens and lightened my load.
Jesus is our Burden Bearer. Don't carry your load on your own
.
Cecil Lim
Burdens aren't there to prove how strong you can be; rather it is a test of faith to see if you can rest in Him.
I cast all my burdens upon You, Lord.
This text for the Book of Isaiah reminds us that we find our solace when we entrust our own lives and the lives of our loved ones into the hands of God. Death and remembrance of the dead is a good time to ask ourselves how well we are doing this at the moment. God constantly calls us closer to Him because He knows that it is in His presence we will most fully be true to ourselves and thus to Him. It is here that we will discover what it means to live life to the full.
Isaiah 25:6-9 (or Wisdom 3:1-9 or Wisdom 4:7-15 or 2 Maccabees 12:43-46 or Lamentation 3:17-26 or Daniel 12:1-3)
6
On this mountain the LORD of hosts will provide for all peoples a feast of rich food and choice wines, juicy, rich food and pure, choice wines.
7
On this mountain he will destroy the veil that veils all peoples, the web that is woven over all nations;
8
he will destroy death forever. The Lord GOD will wipe away the tears from all faces; the reproach of his people he will remove from the whole earth; for the LORD has spoken.
9
On that day it will be said "Behold our God, to whom we looked to save us! This is the LORDfor whom we looked; let us rejoice and be glad that he has saved us!"
Psalm 103:8, 10, 13-14, 15-16, 17-18 (or Psalm 23:1-3, 4, 5, 6 or Psalm 25:6-7, 17-18, 20-21 or Psalm 27:1, 4, 7-9, 13-14 or Psalm 42:2-3, 5; 43:3, 4, 5 or Psalm 63:2, 3-4, 5-6, 8-9 or Psalm 116: 5-6, 10-11, 15-16)
R: The Lord is kind and merciful.
8
Merciful and gracious is the LORD, slow to anger and abounding in kindness.
10
Not according to our sins does he deal with us, nor does he requite us according to our crimes.
(R)
13
As a father has compassion on his children, so the LORD has compassion on those who fear him,
14
for he knows how we are formed; he remembers that we are dust.
(R)
15
Man's days are like those of grass; like a flower of the field he blooms;
16
the wind sweeps over him and he is gone, and his place knows him no more.
(R)
17
But the kindness of the LORD is from eternity to eternity toward those who fear him, and his justice toward children's children
18
among those who keep his covenant and remember to fulfill his precepts.
(R)
St. Paul is always calling us to a deeper faith and trust in God. He wants us to stop trying to achieve salvation, and anything else for that matter, on our own. We are destined to disappointment, and perhaps even despair, if we keep trying to do it on our own. As the old song says, "When will we ever learn; when will we ever learn?" Hopefully, we will learn sooner or later, to trust in the promises of God and thus work with Him rather than against Him for our own and others' salvation.
Romans 5:5-11(or Romans 5:17-21 or Romans 6:3-9 or Romans 8:14-23 or Romans 8:31-35, 37-39 or Romans 14:7-9, 10-12 1 Corinthians 15:20-28 or 1 Corinthians 15:51-57 or 2 Corinthians 4:14-5:1 or 2 Corinthians 5:1, 6-10)
5
Brothers and sisters: Hope does not disappoint, because the love of God has been poured out into our hearts through the holy Spirit that has been given to us.
6
For Christ, while we were still helpless, yet died at the appointed time for the ungodly.
7
Indeed, only with difficulty does one die for a just person, though perhaps for a good person one might even find courage to die.
8
But God proves his love for us in that while we were still sinners Christ died for us.
9
How much more then, since we are now justified by his blood, will we be saved through him from the wrath.
10
Indeed, if, while we were enemies, we were reconciled to God through the death of his Son, how much more, once reconciled, will we be saved by his life.
11
Not only that, but we also boast of God through our Lord Jesus Christ, through whom we have now received reconciliation.
In praying for the those who have died, we recognize the third level of the Communion of the Saints, the Church Suffering. We here on earth, the Church Militant, and those who have been welcomed into heaven, the Church Triumphant, join with our brothers and sisters who are making that final transition and aid them with our prayers. It is all part of a quid pro quo system of relationships in that all three levels ought always to have the other two in their spiritual mind's sight.
Matthew 11:25-30 (or Matthew 25:31-46 or Matthew 5:1-12 or Matthew 15:33-39; 16:1-6 or Luke 7:11-17 or Luke 12:35-40 or Luke 23:33, 39-43 or John 14:1-6)
25
At that time Jesus said in reply, "I give praise to you, Father, Lord of heaven and earth, for although you have hidden these things from the wise and the learned you have revealed them to the childlike.
26
Yes, Father, such has been your gracious will.
27
All things have been handed over to me by my Father. No one knows the Son except the Father, and no one knows the Father except the Son and anyone to whom the Son wishes to reveal him.
28
"Come to me, all you who labor and are burdened, and I will give you rest.
29
Take my yoke upon you and learn from me, for I am meek and humble of heart; and you will find rest for your selves.
30
For my yoke is easy, and my burden light."
think:
God constantly calls us closer to Him because He knows that it is in His presence we will most fully be true to ourselves.
_________________________________________________________

God's special verse/thought for me today________________
_________________________________________________________

T O D A Y ' S BLESSING LIST
Thank You Lord for:
____________________________________
_______________________________________________________
READ THE BIBLE IN ONE YEAR Isaiah 45-48
Things to be grateful for from the past week
________________________________________________________________
________________________________________________________________
_________________________________________________________________
Things to ask God for in the coming week
________________________________________________________________
_________________________________________________________________
________________________________________________________________
Most important word God told me this week
________________________________________________________________
________________________________________________________________
_______________________________________________________________
NOT AN ACADEME BUT A HOME
Simple-heartedness is not simple mindedness. Simple-mindedness is not naiveté.
Simple - heartedness is humility. Simple-mindedness is childlikeness.
The Father reveals the secret of the Kingdom to the simple-hearted and the simple-minded. Humility and childlikeness are two indispensable requirements to know the things that the Father reveals. A degree in theology is not even required!
Heaven is not an academe. Heaven is a home. It is where we all belong.
As we commemorate today all the faithful departed, it is not death that we focus on but life—life eternal. While we visit their graves, we know that we do not find our dearly departed there. We do not go to cemeteries seeking the living among the dead. We honor and pray over their remains instead. We have their remains because they have gone. They have gone home where we all hope to follow someday.
Fr. Bobby Titco
May we who believe that You have risen gloriously triumphant over sin and death, come to share in the mystery of the Resurrection even now by living here on earth with our minds set on our true and lasting home —heaven—where You live and reign forever and ever. Amen.
St. Victorinus of Pettau, bishop and martyr, pray for us.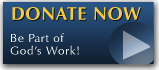 The FEAST is one of the happiest places on earth.

Click Here to find a Feast near you!
KERYGMA TV! is BACK
KERYGMA TV is on a new time slot and new channel Sundays 8 a.m. at IBC 13
Need Counseling? No Landline?
Now, you can use your mobile phone to call a friend for counseling at 09228407031. Or you may call our landlines 7266728, 7264709, 7259999 Mon-Fri 24-hrs, Sat 6am-5pm, Sun 6am-10am
BO BLOGS!
Go to Bo's Official Site and read his almost daily blog! Its not news, but thoughts and musings of Bo Sanchez. Get to know Bo in a more personal way --and find out what it means to live the life of a preacher. You get to enrich your faith as well.
DONATION
Remember to always donate your "first fruits"-not the last. Click on the "Donation" Box under the members menu - and you'll even see links to the nearest branches of the Banks where you can deposit.