READINGS for 2008-09-22
"Never walk away from someone who deserves help; your hand is God's hand for that person." - Proverbs 3:27 (The Message)
Back in elementary and high school, I was an overachiever. I was always in the Honor Roll of the class every school year. Modesty aside, I was known by all my teachers as the bright model student who makes it easier for them to teach. Because of such "fame," my classmates who have difficulty in some subjects would always come to me for help. More often than not, though, I would always lose patience with them because I feel like they're a disturbance. It came to a point that one time, my teacher heard me snap at a classmate and she reprimanded me quite sternly to be more patient. Well, there goes the model student."
I believe that we are blessed by God not only for ourselves but to share the blessing to others. He blesses other people through our hands, just as we are blessed by other people who take the time to help us.
I surely learned my lesson that time, not because I was scared of not being a model student, but because I know that through helping others, God becomes more real to them.
Tina Matanguihan
When someone asks for my help, am I patient or do I snap at them immediately for disturbing me?
Lord, help me to be sensitive to Your grace today.
The advice we gain from Proverbs today is very simple. Basically, we are encouraged to seek good and not evil. If we want to spend our time stirring up trouble with others then that is what we will reap — trouble. However, if we are committed to building good relationships with others then at least we will have a chance of reaping friendships and goodwill.
28 [27]
Refuse no one the good on which he has a claim when it is in your power to do it for him.
29 [28]
Say not to your neighbor, "Go, and come again, tomorrow I will give," when you can give at once.
30 [29]
Plot no evil against your neighbor, against him who lives at peace with you.
31 [30]
Quarrel not with a man without cause, with one who has done you no harm.
32 [31]
Envy not the lawless man and choose none of his ways.
33 [32]
To the LORD the perverse man is an abomination, but with the upright is his friendship.
34 [33]
The curse of the LORD is on the house of the wicked, but the dwelling of the just he blesses;
35 [34]
when he is dealing with the arrogant, he is stern, but to the humble he shows kindness.
Psalm 15:2-3a, 3bc-4ab, 5
R: The just one shall live on your holy mountain, O Lord.
2
He who walks blamelessly and does justice; who thinks the truth in his heart
3
and slanders not with his tongue.
(R)
Who harms not his fellow man, nor takes up a reproach against his neighbor;
4
by whom the reprobate is despised, while he honors those who fear the LORD.
(R)
5
Who lends not his money at usury and accepts no bribe against the innocent. He who does these things shall never be
In receiving the gift of salvation, we have all entered into a share of a wonderful privilege that quickly reveals itself to be a duty. The nature of the gift of salvation is that it is meant to be shared with others. That is our responsibility, a duty we cannot seek to shirk without serious questions being asked of us by the Holy Spirit. Jesus, help me to be faithful in sharing the Good News with others.
16
Jesus said to the crowd: "No one who lights a lamp conceals it with a vessel or sets it under a bed; rather, he places it on a lamp stand so that those who enter may see the light.
17
For there is nothing hidden that will not become visible, and nothing secret that will not be known and come to light.
18
Take care, then, how you hear. To anyone who has, more will be given, and from the one who has not, even what he seems to have will be taken away."
think
:
The nature of the gift of salvation is that it is meant to be shared with others.
_______________________________________________________

God's special verse/thought for me today________________
_________________________________________________________

T O D A Y ' S BLESSING LIST
Thank You Lord for:
____________________________________
_______________________________________________________
READ THE BIBLE IN ONE YEAR
Proverbs 9-12
allOWinG OUr GOd-GivEn talEnts tO shinE
The late bestselling American author and lecturer Leo Buscaglia told us the story of the "animal school." A rabbit, bird, fish, squirrel, duck, and other animals all decided to put up a school. Everybody sat down to write a curriculum. The rabbit insisted that running had to be in the curriculum. The bird insisted that flying be included. The fish insisted that swimming be in the curriculum. The squirrel insisted perpendicular tree climbing be in the curriculum. All the other animals wanted their specialty to be in the curriculum, too, so they put everything in and then made the mistake of insisting that all the animals take all of the courses. The rabbit was magnificent in running; nobody could run like him. But they insisted that the rabbit learn to fly and they put him on this branch and said, "Fly, rabbit!" The poor thing jumped off, broke a leg and fractured his skull. He became brain damaged and then he couldn't run very well, either. He got a C in running and he got a D in flying because at least he tried. The same way with the bird — he could fly like a freak all over the place, do loops and loops, and he was making an A. But they insisted that this bird burrow holes in the ground like a gopher. He broke his wings and his beak and then he couldn't fly anymore. But they were perfectly happy to give him a C in flying. And you know who the valedictorian of that graduating class
was? A mentally retarded eel who did almost everything fairly well!
God gave every one of us a unique set of "talents" — our strengths and weaknesses. These talents are not just God's gifts to
us
; they are God's gifts to
the world
. We all have the capability to let our talents, and the light of God's love, shine on the world around us. Jesus warns us in the Gospel today: "To anyone who has, more will be given, and from the one who has not, even what he seems to have will be taken away." Let us not allow our talents to lie hidden under a bushel basket, lest we end up like that mediocre valedictorian of that crazy animal school.
Fr. Martin Macasaet
What are your talents and skills? Are you striving to improve them?
Whether my talents and skills seem little is not important. You have given them to me. Let me give them back in service to others as my
"thank you."
St. Thomas of Villanueva, Augustinian bishop, pray for us.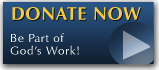 The FEAST is one of the happiest places on earth.

Click Here to find a Feast near you!
KERYGMA TV! is BACK
KERYGMA TV is on a new time slot and new channel Sundays 8 a.m. at IBC 13
Need Counseling? No Landline?
Now, you can use your mobile phone to call a friend for counseling at 09228407031. Or you may call our landlines 7266728, 7264709, 7259999 Mon-Fri 24-hrs, Sat 6am-5pm, Sun 6am-10am
BO BLOGS!
Go to Bo's Official Site and read his almost daily blog! Its not news, but thoughts and musings of Bo Sanchez. Get to know Bo in a more personal way --and find out what it means to live the life of a preacher. You get to enrich your faith as well.
DONATION
Remember to always donate your "first fruits"-not the last. Click on the "Donation" Box under the members menu - and you'll even see links to the nearest branches of the Banks where you can deposit.