READINGS for 2008-08-14
"… you live in the midst of a rebellious house, they have eyes to see but do not see and ears to hear but do not hear for they are a rebellious
For 10 years, I was praying to the Lord to reveal to me if this man was the one He set apart for me. We were going steady for several years when I found out he had another girlfriend. My friends had been trying to give me several hints that I didn't seem to get. Finally, they cornered me and say what a no good guy he was. I prayed silently, absorbed the shock and responded by saying that God's message was for me to forgive him 70 times seven times. It took super human strength for them to restrain one of our friends from hitting me with a chair. That's why I became a Christian for a time like this, I rationalized. Even after my boyfriend got another girl pregnant, I continued to forgive and prayed that the Lord would reveal His plan to me. I figured if He could make stones praise Him, then He could transform my boyfriend into good husband material.
It took 10 years before I got the hint that this guy was so wrong for me. I was pretty dense, you might say. But not dense enough for God. He never runs out of patience even for the rebellious ones.
Ronna Ledesma
Do you also have a funny story to tell? Don't worry, God is patient with us when we make fools of ourselves.
Thank You, Lord, for never getting tired of showing us the right way to go.
It must be a very sad sight for the Lord to be confronted with a people who seem incapable of seeing and hearing what He is calling them to do. And so often this is probably the state of affairs in our own lives! It is a bit scary to listen to the next line of Ezekiel when He labels such people as rebels; in truth, that is what we are. If we refuse to see the truth, and think our ignorance vincible, then we are at fault to the point that we have deliberately decided to ignore God's rightful role in our lives. Sounds like a fairly good definition of rebellion to me. Perhaps it is time for us to repent of our rebellion against God's will?
1
The word of the LORD came to me:
2
Son of man, you live in the midst of a rebellious house; they have eyes to see but do not see, and ears to hear but do not hear, for they are a rebellious house.
3
Now, son of man, during the day while they are looking on, prepare your baggage as though for exile, and again while they are looking on, migrate from where you live to another place; perhaps they will see that they are a rebellious house.
4
You shall bring out your baggage like an exile in the daytime while they are looking on; in the evening, again while they are looking on, you shall go out like one of those driven into exile;
5
while they look on, dig a hole in the wall and pass through it;
6
while they look on, shoulder the burden and set out in the darkness; cover your face that you may not see the land, for I have made you a sign for the house of Israel.
7
I did as I was told. During the day I brought out my
baggage as though it were that of an exile, and at evening I dug a hole through the wall with my hand and, while they looked on, set out in the darkness, shouldering my burden.
8
Then, in the morning, the word of the LORD came to me
9
Son of man, did not the house of Israel, that rebellious house, ask you what you were doing?
10
Tell them: Thus says the Lord GOD: This oracle concerns Jerusalem and the whole house of Israel within it.
11
I am a sign for you as I have done, so shall it be done to them; as captives they shall go into exile.
12
The prince who is among them shall shoulder his burden and set out in darkness, going through a hole that he has dug in the wall, and covering his face lest he be seen by anyone.
Psalm 78:56-57, 58-59, 61-62
R: Do not forget the works of the Lord!
56
They tempted and rebelled against God the Most High, and kept not his decrees.
57
They turned back and were faithless like their fathers; they recoiled like a treacherous bow.
(R)
58
They angered him with their high places and with their idols roused his jealousy.
59
God heard and was enraged and utterly rejected Israel.
(R)
61
And he surrendered his strength into captivity, his glory into the hands of the foe.
62
He abandoned his people to the sword and was enraged against his inheritance.
(R)
Forgiveness is something that is rarely easy to bring to another person for exactly the reason that underlies Peter's question. How can we be sure that they will not take advantage of our goodwill and do it again? The troubling answer is that we cannot be sure. The even more uncomfortable fact is that we are called to forgive them again if they do. The only comforting thing in all of this is the knowledge that this is how God acts in relation to our sins. I suppose if it is good enough for God, it is good enough for me.
21
Peter approaching asked him, "Lord, if my brother sins against me, how often must I forgive him? As many as seven times?"
22
Jesus answered, "I say to you, not seven times but seventy-seven times.
23
That is why the kingdom of heaven may be likened to a king who decided to settle accounts with his servants.
24
When he began the accounting, a debtor was brought before him who owed him a huge amount.
25
Since he had no way of paying it back, his master ordered him to be sold, along with his wife, his children, and all his property, in payment of the debt.
26
At that, the servant fell down, did him homage, and said, 'Be patient with me, and I will pay you back in full.'
27
Moved with compassion the master of that servant let him go and forgave him the loan.
28
When that servant had left, he found one of his fellow servants who owed him a much smaller amount. He seized him and started to choke him, demanding, 'Pay back what you owe.'
29
Falling to his knees, his fellow servant begged him, 'Be patient with me, and I will pay you back.'
30
But he refused. Instead, he had him put in prison until he paid back the debt.
31
Now when his fellow servants saw what had happened, they were deeply disturbed, and went to their master and reported the whole affair.
32
His master summoned him and said to him, 'You wicked servant! I forgave you your entire debt because you begged me to.
33
Should you not have had pity on your fellow servant, as I had pity on you?'
34
Then in anger his master handed him over to the torturers until he should pay back the whole debt.
35
So will my heavenly Father do to you, unless each of you forgives his brother from his heart."
19:
1
When Jesus finished these words, he left Galilee and went to the district of Judea across the Jordan.
think
:
If we refuse to see the truth, and think our ignorance vincible, then we are at fault to the point that we have deliberately decided to ignore
_______________________________________________________



God's special verse/thought for me today

________________
_________________________________________________________



T O D A Y ' S BLESSING LIST
Thank You Lord for:
____________________________________
_______________________________________________________
READ THE BIBLE IN ONE YEAR
Job 34-37
GETTING TO KNOW THE SAINTS
Saint Hilary of Poitiers, the patron against snakebites, was of pagan nobility. His confidence in God made him convert to Christianity. After which, he was elected bishop of Poitiers (France) by the laity and clergy. Not everyone believed in his principles ; thus, his belief in the divinity of Christ was persecuted by the Arians. When he refused to support the people's condemnation of Saint Athanasius, he was exiled to the East in 356. His exile provided Hilary the time to contemplate and write about the Blessed Trinity and a commentary on the Gospel of Matthew and on the Psalms.
After three years of exile, Hilary was given permission to return to his homeland. He did not go straight home but took a route through Greece and Italy, preaching against the Arians. When he finally reached home, Hilary started writing hymns of propaganda to spread the faith. His hymns were recognized to be the first in the West to have a known writer.
Hilary died in 368 and was proclaimed a Doctor of the Church in 1851.
Agrecius of Trier, also known as Agritius of Treves, preceded Saint Maximinus as bishop of Treves. In the year 314, the bishop took part in the council of Arles. And based on an 11
th
century vita, Agrecius and Saint Helena of Constantinople procured the Holy Coat of Trier, which is believed to be the seamless garment of Jesus Christ.
Saint Agrecius of Trier died in 333.
Saint Felix of the third century was a native of Nola in Italy. After his father's death, the young Felix distributed almost his entire wealth to the poor. Later he was ordained priest by Bishop Maximus of Nola.
In the year 250, when the Decian persecution broke out, Bishop Maximus was forced to flee. Felix was left behind. Thus, he was cruelly scourged, loaded with chains, and cast into prison. It is believed that one night, an angel appeared to Felix, bidding him to go help the sick bishop. In an instance after that, his chains fell off, the door was opened, and the priest was able to escape. They hid in a vacant building. What actually saved them from the soldiers was a spider, which quickly spun a web, thus fooling the soldier making him think the building was long abandoned.
After Maximus' death, Felix was chosen to succeed the Bishop of Nola. The priest humbly refused, giving way to Quintus, a priest senior to him for seven days.
Though St. Felix died of natural death, he was considered a martyr mainly because of the torture, imprisonment and privations he experienced during the persecution of Decius.
The Bible is a book about God's compassion and forgiveness — even the Old Testament! For God never changes. He punishes, yes, but with punishment always comes mercy.
When Adam and Eve had sinned, God punished, but then He gave them clothes to cover their shame — a symbol of forgiveness. Cain killed his brother Abel. God punished him, but also marked him with a mark of protection so that nobody would kill him in return. When the Israelites disobeyed His commandments, God punished them but called leaders to save them from enemies. And when Jesus died on the cross, He prayed for His torturers, "Father, forgive them!"
When God created man He created him "in His image and likeness." In other words, we are supposed to mirror God, to make Him visible in this world. And when one of God's strongest characteristics is forgiveness, we understand Jesus' harsh words in today's parable against those who are not ready to forgive in small matters when they themselves have enjoyed incredible amounts of God's forgiveness: "My heavenly Father will treat you the same way if you do not forgive one another from your heart."
In the prayer Jesus taught us, He makes us pray a tricky sentence, "Forgive us our sins as we forgive those who sinned against us." This indicates that we expect from God forgiveness only if we forgive others. Divine and human forgiveness go hand in hand.
It is understandable that forgiving other is so important in our quest for heaven. For if we have never learned to forgive, our hearts are not tuned in God's wavelength and so heaven is out for us. And imagine: You would meet
in heaven all those you were not ready and able to forgive on earth. This would turn heaven into hell for you.
To forgive is not easy, of course. To forgive is an art. The deeper we are hurt the more difficult it is to reach out and say from the heart "I forgive you." It is a grace we have to pray for.
Fr. Rudy Horst
What makes it difficult to forgive people? Do I easily give in to the temptation not to forgive?
Lord, how often You have already forgiven me for my sins! Every time I go to confession I hear the magic words, "I forgive you because I love you." Lord, it is You who teaches me the art of forgiving. Help me to become a good student!
St, Maximilian Kolbe, priest and martur, pray for us.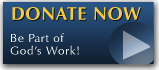 The FEAST is one of the happiest places on earth.

Click Here to find a Feast near you!
KERYGMA TV! is BACK
KERYGMA TV is on a new time slot and new channel Sundays 8 a.m. at IBC 13
Need Counseling? No Landline?
Now, you can use your mobile phone to call a friend for counseling at 09228407031. Or you may call our landlines 7266728, 7264709, 7259999 Mon-Fri 24-hrs, Sat 6am-5pm, Sun 6am-10am
BO BLOGS!
Go to Bo's Official Site and read his almost daily blog! Its not news, but thoughts and musings of Bo Sanchez. Get to know Bo in a more personal way --and find out what it means to live the life of a preacher. You get to enrich your faith as well.
DONATION
Remember to always donate your "first fruits"-not the last. Click on the "Donation" Box under the members menu - and you'll even see links to the nearest branches of the Banks where you can deposit.