READINGS for 2008-08-08
"If anyone desires to come after Me, let him deny himself and take up his cross, and follow Me" – Matthew 16:24
There are many saints and many stories, but the most standout model of a man who denied himself, took up his cross and followed God was Joseph. When the angel appeared to him in a dream and spoke about Mary being with child, he never questioned Mary or rebuked her. Instead, he very quietly gave her his support, moved to another town and lived peacefully with her, waiting for Jesus to be born.
A long time ago, I remember my mother telling me that I should always seek the help of St. Joseph in times of trials and problems. And that's what I've always done. He is my favorite saint, the "automatic" name I call when I lose something, when I am desperate, frantic and at a loss.
When my two girls were born, I dedicated them to St. Joseph to be their guide, guard and mentor. And now that I have Nicole, my granddaughter, I also asked him to be there for her. His life is exemplary, the icon of a man denying himself to follow God.
Chelle Crisanto
When Jesus calls, how do we respond? Is it with the faith of St. Joseph? Or do we have to think twice, thrice or say no because it is not what we want?
Lord, give me the faith and obedience of St. Joseph.
Nahum paints a fairly grim picture for Israel. We celebrate today the Feast of St. Dominic, founder of the Order of Preachers. In his ministry, Dominic sought to draw many back to the Church and out of the various heretical sects that existed in his time. He particularly worked with a large amount of success to convince Cathars and Albigensians of the errors of their ways. We are reminded through Dominic of the need for good preachers and so let us pray that God will raise up such men and women in the Church today in order to combat the modern day heresies of materialism and secularism in general.
1
See, upon the mountains there advances the bearer of good news, announcing peace! Celebrate your feasts, O Judah, fulfill your vows! For nevermore shall you be invaded by the scoundrel; he is completely destroyed.
2 [3]
The LORD will restore the vine of Jacob, the pride of Israel, though ravagers have ravaged them and ruined the tendrils.
3:
1
Woe to the bloody city, all lies, full of plunder, whose looting never stops!
2
The crack of the whip, the rumbling sounds of wheels; horses a-gallop, chariots bounding,
3
cavalry charging, the flame of the sword, the flash of the spear, the many slain, the heaping corpses, the endless bodies to stumble upon!
6
I will cast filth upon you, disgrace you and put you to shame;
7
till everyone who sees you runs from you, saying, "Nineveh is destroyed; who can pity her? Where can one find any to console her?"
Deuteronomy 32:35cd-36ab, 39abcd, 41
R: It is I who deal death and give life.
35
Close at hand is the day of their disaster and their doom is rushing upon them!
36
Surely, the LORD shall do justice for his people; on his servants he shall have pity.
(R)
39
"Learn then that I, I alone, am God, and there is no god besides me. It is I who bring both death and life, I who inflict wounds and heal them."
(R)
41
I will sharpen my flashing sword, and my hand shall lay hold of my quiver. "With vengeance I will repay my foes and requite those who hate me."
(R)
It is one of the paradoxes of the Christian life that we have to lose our lives in order to gain them. What does this really mean? It simply means that if we cling at having control of our lives to the exclusion of faith in Jesus as our savior, we will not be able to save ourselves. It is only through surrendering our lives in faith to the will of God that we can receive the eternal life He offers us. Thus, if we lose our lives to God in Christ we will gain eternal life. If we cling to life in our own power, we will end up separating ourselves from God's love.
24
Jesus said to his disciples, "Whoever wishes to come after me must deny himself, take up his cross, and follow me.
25
For whoever wishes to save his life will lose it, but whoever loses his life for my sake will find it.
26
What profit would there be for one to gain the whole world and forfeit his life? Or what can one give in exchange for his life?
27
For the Son of Man will come with his angels in his Father's glory, and then he will repay everyone according to his conduct.
28
Amen, I say to you, there are some standing here who will not taste death until they see the Son of Man coming in his kingdom."
think:
If we cling to life in our own power, we will end up separating ourselves from God's love.
_______________________________________________________



God's special verse/thought for me today

________________
_________________________________________________________



T O D A Y ' S BLESSING LIST
Thank You Lord for:
____________________________________
_______________________________________________________
READ THE BIBLE IN ONE YEAR
Job 10-13
Jesus came into this "valley of tears" and brought "Good News." He came to alleviate suffering. He went around consoling, healing and bringing joy to the downtrodden. He never glorified suffering. But He also did not ignore it. He not only experienced terrible sufferings, He was realistic enough to tell His disciples and us that suffering is unavoidable for those who want to follow Him. "If anyone wants to be a follower of mine, let him renounce himself and take up his cross and follow Me."
Suffering will always be difficult to face but our attitude changes the heaviness of the cross. Christ, through His suffering, cross and Resurrection, teaches that there is meaning in suffering, as there was a profound meaning in His suffering and death.
Nothing good can be achieved without sacrifice and effort. Why should it be different with our goal: the eternal
glory in heaven? Heaven would come cheap if it didn't cost anything. It is true that suffering, when viewed with the wrong attitude, can destroy a person. But suffering accepted with the attitude of Jesus gives strength.
The African fairy tale of ugly Ben Sadok expresses this truth. He could not stand anything healthy and beautiful and destroyed it. Coming to an oasis one day, he saw a young palm tree, healthy and strong. Ben Sadok hated it immediately and put a heavy stone on its top so that the tree would not grow further. Years later, he passed the same oasis and could not find the crippled tree. Then the tallest and strongest palm tree bowed to him and said, "I have to thank you, Ben Sadok. The burden you put on me made me reach deeper into the soil where the water is plentiful. Your burden has made me strong."
Jesus does not promise a life without suffering but He promises joy with and through suffering if it is faced and carried as a cross. And as Jesus had a Simon to help Him carry His cross, Jesus is at our side to help us carry ours whenever it becomes too heavy.
Fr. Rudy Horst
How do I face suffering? How do I accept the cross God gave me to carry?
Lord, You suffered for me on the cross to obtain salvation for me, a sinner. You encourage me to carry my cross in a meaningful way that my
suffering becomes salvific. Let Your cross be always an inspiration especially when it seems too heavy to carry.
St. Dominic, priest, pray for us.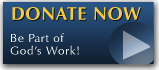 The FEAST is one of the happiest places on earth.

Click Here to find a Feast near you!
KERYGMA TV! is BACK
KERYGMA TV is on a new time slot and new channel Sundays 8 a.m. at IBC 13
Need Counseling? No Landline?
Now, you can use your mobile phone to call a friend for counseling at 09228407031. Or you may call our landlines 7266728, 7264709, 7259999 Mon-Fri 24-hrs, Sat 6am-5pm, Sun 6am-10am
BO BLOGS!
Go to Bo's Official Site and read his almost daily blog! Its not news, but thoughts and musings of Bo Sanchez. Get to know Bo in a more personal way --and find out what it means to live the life of a preacher. You get to enrich your faith as well.
DONATION
Remember to always donate your "first fruits"-not the last. Click on the "Donation" Box under the members menu - and you'll even see links to the nearest branches of the Banks where you can deposit.