READINGS for 2008-07-27
"He… goes and sells all that he has and buys that field." – Matthew 13:44
One of the most touching fictional stories I've watched was about Anya, a young Russian gymnast who participated in the Olympics and fell in love with an American track and field athlete. At the time, the Cold War was still on and their romance was literally an outrage to the parties surrounding them. So they were cut off from seeing each other in the name of the countries they served.
The American ended up winning a silver medal while the Russian won the gold in gymnastics. In the end, Anya wrote her beloved a love letter and gave it together with a parting gift — her Olympic gold medal.
Today's reading reminds me of the Lord's gift to me — eternal life. It's a gift that was won with the price of His blood, suffering rejection, shame and the worst beating anyone can imagine. The price He paid was not just self-discipline but, ultimately, self-giving. He did it for you and me.
Giving one's life to Him is worth it because He gives much, much more — Himself.
Ariel Driz
Have I truly given my life to Jesus?
Lord Jesus, thank You for giving Yourself to me. I surrender my life and my being to You. Amen.
Solomon's request for wisdom has pleased the Lord. There will be much about Solomon's later responses that will displease Him. There is no guarantee that having set our feet on the right path once, we will not stray from it in the future. Such is the lot of those who have the gift of freewill. This is why it is important for us to pray for the grace of final perseverance. That is, that we will persist to the end in the ways of faith and not succumb to the temptations of sin along the way.
5
The LORD appeared to Solomon in a dream at night. God said, "Ask something of me and I will give it to you." Solomon answered:
7
O LORD, my God, you have made me, your servant, king to succeed my father David; but I am a mere youth, not knowing at all how to act.
8
I serve you in the midst of the people whom you have chosen, a people so vast that it cannot
be numbered or counted.
9
Give your servant, therefore, an understanding heart to judge your people and to distinguish right from wrong. For who is able to govern this vast people of yours?"
10
The LORD was pleased that Solomon made this request.
11
So God said to him, "Because you have asked for this — not for a long life for yourself, nor for riches, nor for the life of your enemies, but for understanding so that you may know what is right —
12
I do as you requested. I give you a heart so wise and understanding that there has never been anyone like you up to now, and after you there will come no one to equal you."
Psalm 119: 57, 72 , 76-77, 127-128, 129-130
R: (97a) Lord, I love your commands.
57
I have said, O LORD, that my part is to keep your words.
72
The law of your mouth is to me more precious than thousands
of gold and silver pieces.
(R)
76
Let your kindness comfort me according to your promise to your servants.
77
Let your compassion come to me that I may live, for your law is my delight.
(R)
127
For I love your command more than gold, however fine.
128
For in all your precepts I go forward; every false way I hate.
(R)
129
Wonderful are your decrees; therefore I observe them.
130
The revelation of your words sheds light, giving understanding to the simple.
(R)
God will not leave us wanting for grace in our lives. There will always be sufficient grace for us to pass through any trial or suffering as well as complete any task or mission He gives us. Do you believe this? Are you willing to place your life under this belief? If so, then you are in a good position at the moment. Pray that when the trials come, you will remember your conviction now and thus be able to entrust all to Him who has the power to see you through it.
28
Brothers and sisters: We know that all things work for good for those who love God, who are called according to his purpose.
29
For those he foreknew he also predestined to be conformed to the image of his Son, so that he might be the firstborn among many brothers.
30
And those he predestined he also called; and those he called he also justified; and those
he justified he also glorified.
Tradition is a great source of learning and wisdom and only fools would reject it out of hand. Of course, there may be a need to couch traditional belief in new language for a different generation, but truth and wisdom of yesteryear will never go astray in the lives of people today. How can I be so sure of this? Well, God is the source of all wisdom and He changes not from generation to generation. Thus, that which was true for our ancestors will still be true for us today.
44
Jesus said to his disciples: "The kingdom of heaven is like a treasure buried in a field, which a person finds and hides again, and out of joy goes and sells all that he has and buys that field.
45
Again, the kingdom of heaven is like a merchant searching for fine pearls.
46
When he finds a pearl of great price, he goes and sells all that he has and buys it.
47
Again, the kingdom of heaven is like a net thrown into the sea, which collects fish of every kind.
48
When it is full they haul it ashore and sit down to put what is good into buckets. What is bad they throw away.
49
Thus it will be at the end of the age. The angels will go out and separate the wicked from the righteous
50
and throw them into the fiery furnace, where there will be wailing and grinding of teeth.
51
"Do you understand all these things?" They answered, "Yes."
52
And he replied, "Then every scribe who has been instructed in the kingdom of heaven is like the head of a household who brings from his storeroom both the new and the old."
think:
God will not leave us wanting for grace in our lives. There will always be sufficient grace for us to pass through any trial or suffering as well as complete any task or mission He gives us.
_______________________________________________________



God's special verse/thought for me today

________________
_________________________________________________________



T O D A Y ' S BLESSING LIST
Thank You Lord for:
____________________________________
_______________________________________________________
READ THE BIBLE IN ONE YEAR
1 Maccabees 11-12
Things to be grateful for from the past week
________________________________________________________________
________________________________________________________________
_________________________________________________________________
Things to ask God for in the coming week
________________________________________________________________
_________________________________________________________________
________________________________________________________________
Most important word God told me this week
________________________________________________________________
________________________________________________________________
________________________________________________________________
GivE ME WisdOM and UndErstandinG
Solomon was one of the finest kings of Israel. He was the son of David and ruled for about 40 years. He was wise, intelligent, talented and skilled in many ways. Solomon prospered; many came to seek his wisdom and advice. Many pledged their submission to him. Solomon was about 20 years old when he became king. Such demands could not possibly be made by one so inexperienced. Solomon trusted in the Lord and followed the footsteps of his father David.
Solomon asked the Lord that he be given wisdom and understanding. The Lord, pleased with the humble request of King Solomon, granted this to him. He was given a heart so wise and understanding that he was able to discern right from wrong. The gift of wisdom and understanding is a gift of the Holy Spirit, one of the seven-fold gifts
poured into our lives in the Sacrament of Confirmation. The gift of wisdom is practical insight with spiritual implications. Wisdom is "thinking in the Holy Spirit."
The author of Proverbs speaks much about the fruits of wisdom. A loving submission to God and faithfulness to His word are the trademarks of wisdom. It allows one to know right from wrong. When wisdom enters the heart, discretion will protect you. Wisdom saves people from the wickedness of sin and evil doers. Wisdom prolongs life and makes one prosper.
Jesus is the wisdom of God (1 Corinthians 1.30). Paul prays that we may have the wisdom that the Spirit brings so as to know Jesus better (Ephesians 1.17)
Solomon walked in the ways of righteousness and observed the statutes of the Lord. He governed a vast people, and made decisions for the prosperity of Israel. He trusted God completely. We are called to make decisions every day. We cannot do this ourselves and so we too need to ask the Lord for wisdom and understanding to govern us all our days.
Fr. Brian Steele
Am I open to the promptings and direction of the Holy Spirit? Make a decision today to live in the Spirit.
Lord, grant me wisdom and understanding. Give me a discerning heart to know right from wrong. Give me insight to understand Your ways. Amen.
St. Pantaleon, martyr and wonder-worker, pray for us.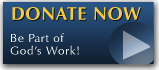 The FEAST is one of the happiest places on earth.

Click Here to find a Feast near you!
KERYGMA TV! is BACK
KERYGMA TV is on a new time slot and new channel Sundays 8 a.m. at IBC 13
Need Counseling? No Landline?
Now, you can use your mobile phone to call a friend for counseling at 09228407031. Or you may call our landlines 7266728, 7264709, 7259999 Mon-Fri 24-hrs, Sat 6am-5pm, Sun 6am-10am
BO BLOGS!
Go to Bo's Official Site and read his almost daily blog! Its not news, but thoughts and musings of Bo Sanchez. Get to know Bo in a more personal way --and find out what it means to live the life of a preacher. You get to enrich your faith as well.
DONATION
Remember to always donate your "first fruits"-not the last. Click on the "Donation" Box under the members menu - and you'll even see links to the nearest branches of the Banks where you can deposit.