READINGS for 2008-07-12
"Even all the hairs of your head are counted." – Matthew 10:30
There are two things I am absolutely and ultimately afraid of in life. Mice and the injection. That's why when my ob-gyn told me I needed injection, I could hardly breathe.
I can't, I said. It's bad enough to have someone inject me, but
to inject myself?
I trembled in fear. No amount of preparation would be enough, I thought. So I asked my husband, "Can I do it?" He looked at me with the most loving eyes and said, "Of course
you
can. I'll be there with you every minute, holding your hand."
"Can you hold the needle too?" I insisted. He just smiled. I knew I was in big trouble. There was no way I could do this in my lifetime.
Then this verse came to me a few days before the injections were due. "Do not be afraid… Aren't two sparrows sold for a small coin? Yet not one of them falls to the ground without your Father's knowledge. Even all the hairs of your head are counted. So do not be afraid; you are worth more than many sparrows" (Luke 12:5-7).
I looked at my hair. The Lord has kept count?
I got the needle, pinched my tummy and gave myself the shot.
And I was not afraid.
Lallaine Gogna
What are your fears? Remember, you are worth more than many sparrows!
Dear Lord, in my greatest fears, You are my greatest consolation.
It is always good to reflect on the call of Isaiah as it helps to remind us to also examine the depth of our own response to God's call. Isaiah knew he was an unworthy messenger of God, and so God purifies him for the life he has ahead as a prophet. We, too, will have to undergo purification to prepare us for the ministry God has marked out for each of us. This is nothing to fear but rather to be welcomed as it will draw us more deeply into God's loving mercy.
1
In the year King Uzziah died, I saw the Lord seated on a high and lofty throne, with the train of his garment filling the temple.
2
Seraphims were stationed above; each of them had six wings with two they veiled their faces, with two they veiled their feet, and with two they hovered aloft.
3
"Holy, holy, holy is the LORD of hosts!" they cried one to the other. "All the earth is filled with his glory!"
4
At the sound of that cry, the frame of the door shook and the house was filled with smoke.
5
Then I said, "Woe is me, I am doomed! For I am a man of unclean lips, living among a people of unclean lips; yet my eyes have seen the King, the LORD of hosts!"
6
Then one of the seraphim flew to me, holding an ember which he had taken with tongs from the altar.
7
He touched my mouth with it. "See," he said, "now that this has touched your lips, your wickedness is removed, your sin purged."
8
Then I heard the voice of the Lord saying, "Whom shall I send? Who will go for us?" "Here I am," I said; "send me!"
R: The Lord is king; he is robed in majesty.
1
The LORD is king, in splendor robed; robed is the LORD and girt about with strength.
(R)
And he has made the world firm, not to be moved.
2
Your throne stands firm from of old; from everlasting you are, O LORD.
(R)
5
Your decrees are worthy of trust indeed holiness befits your house, O LORD, for length of days.
(R)
The disciple may not be superior to his master but the master or mentor should always be praying that his disciple will exceed him in the life of grace and holiness. Paul, in his letter to the Romans, says that the only thing we should really compete in as Christians is in trying to outdo one another in showing love. While living the life of grace is not really a competition, I do not think it hurts for us to strive to outdo one another in showing love and serving the Church, provided we do so in a way that is not detrimental to any of our other responsibilities.
24
Jesus said to his Apostles: "No disciple is above his teacher, no slave above his master.
25
It is enough for the disciple that he becomes like his teacher, for the slave that he becomes like his master. If they have called the master of the house Beelzebul, how much more those of his household!
26
"Therefore do not be afraid of them. Nothing is concealed that will not be revealed, nor secret that will not be known.
27
What I say to you in the darkness, speak in the light; what you hear whispered, proclaim on the housetops.
28
And do not be afraid of those who kill the body but cannot kill the soul; rather, be afraid of the one who can destroy both soul and body in Gehenna.
29
Are not two sparrows sold for a small coin? Yet not one of them falls to the ground without your Father's knowledge.
30
Even all the hairs of your head are counted.
31
So do not be afraid; you are worth more than many sparrows.
32
Everyone who acknowledges me before others I will acknowledge before my heavenly Father.
33
But whoever denies me before others, I will deny before my heavenly Father."
think:
While living the life of grace is not really a competition, I do not think it hurts for us to strive to outdo one another in showing love and serving the Church.
_______________________________________________________



God's special verse/thought for me today

________________
_________________________________________________________



T O D A Y ' S BLESSING LIST
Thank You Lord for:
____________________________________
_______________________________________________________
READ THE BIBLE IN ONE YEAR
Tobit 4-7
Every now and then, you have one of those "whoa" experiences. You know the ones that I mean. They are those kinds of experiences where God manifests His glory and presence in such a powerful way that you cannot but say "whoa." I hope you have had those experiences. If not, pray to God to reveal Himself to you. They are experiences that we need now and then. By the grace of God, He allows us to witness His powerful grace. They are gratuitous times when God will choose where, when and how to act, even at times when we least expect it.
Isaiah had that "whoa" experience. Isaiah is an ordinary family man, married with two children. He is in the temple one day, worshipping the Lord when he sees a vision. He sees the Sovereign King, the Lord seated on the throne, high and exalted. He is captured by the holiness of this vision and in fear and trembling, confesses to the Lord. His confession is similar to that of Peter's who cries out to Jesus to depart from Him, since He is a sinner (cf Luke5). It was believed that anyone who saw the Lord would die immediately — because of the awesome and sovereign majesty of the King of Kings.
Isaiah experiences the powerful presence of God and is humbled. Anyone who has had a similar experience cannot but bow down and worship before the God who makes known His presence. Isaiah confesses his wickedness, and on behalf of the people, their sins as well, "I am man of unclean lips and I live among a people of unclean lips." When we come into the presence of God, we also confess our sin that we might come before Him with a clean and pure heart. Wickedness cannot stand in the presence of God. As we enter into the mystery of God's love at Mass, we too confess our sins and seek pardon and peace. After these "greetings," we hear God speak of His will and plan for our lives. Isaiah at once hears the commission of God.
Fr. Brian Steele
Is God calling out your name? What is God asking of you?
Lord my God, I ask You to reveal to me Your presence and power. What do You want me to do? Here I am — I come to do Your will. Give me the grace to respond to Your voice. Amen.
St. John Gaulbert, abbot, pray for us.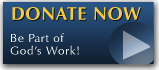 The FEAST is one of the happiest places on earth.

Click Here to find a Feast near you!
KERYGMA TV! is BACK
KERYGMA TV is on a new time slot and new channel Sundays 8 a.m. at IBC 13
Need Counseling? No Landline?
Now, you can use your mobile phone to call a friend for counseling at 09228407031. Or you may call our landlines 7266728, 7264709, 7259999 Mon-Fri 24-hrs, Sat 6am-5pm, Sun 6am-10am
BO BLOGS!
Go to Bo's Official Site and read his almost daily blog! Its not news, but thoughts and musings of Bo Sanchez. Get to know Bo in a more personal way --and find out what it means to live the life of a preacher. You get to enrich your faith as well.
DONATION
Remember to always donate your "first fruits"-not the last. Click on the "Donation" Box under the members menu - and you'll even see links to the nearest branches of the Banks where you can deposit.