READINGS for 2008-06-24
Solemnity of the Nativity of John the Baptist
"His name is John." – Luke 1:63b
A doctor of psychology once posted his fabricated survey results on all the bulletin boards of an American high school. It said that skin color had a direct link to mathematical abilities and Caucasian students excelled in Math more than all other skin types.
After some weeks, Caucasian students topped Math in many if not all of the classes. A month later, he changed his fabricated survey report and said that there had been an error in the data analysis. It's actually the Afro- Americans who have the best mathematical abilities. After that, the black students began to excel in their Math subjects.
The conclusion? People behave based on the labels they have
decided
to accept. Names and labels prophesy to a person's life. When a mother calls her son
"Bobo!"
whenever he makes a mistake, the boy will most likely flunk because he "unknowingly"accepts it. A man who is tagged as a "playboy like his dad," will most likely be a hopeless womanizer who lives up to the people's expectations.
What have your past failures "named" you?
"Sablay?" "Bakla?" "Addict!"
You don't need to live up to these names. Your past does not determine your future. God can give you a new name.
Jon Escoto
What names do you carry? Who gave them to you?
Lord, I have believed in the names that have brought me curse and despair. Let me hear You call me by a new name. Let me answer to
names "My Love," "Victorious" and "Joy."
We all live in hope of the time of restoration and salvation. For Christians, this is heaven. We prepare ourselves for this gift by following God's will here on earth and seeking to grow in holiness each day. John the Baptist forsook all earthly ambition in order to dedicate his life to preparing the way for Jesus' ministry.
1
Hear me, O coastlands, listen, O distant peoples. The LORD called me from birth, from my mother's womb he gave me my name.
2
He made of me a sharp-edged sword and concealed me in the shadow of his arm. He made me a polished arrow, in his quiver he hid me.
3
You are my servant, he said to me, Israel, through whom I show my glory.
4
Though I thought I had toiled in vain, and for nothing, uselessly, spent my strength, yet my reward is with the LORD, my recompense is with my God.
5
For now the LORD has spoken who formed me as his servant from the womb, that Jacob may be brought back to him and Israel gathered to him; and I am made glorious in the sight of the LORD, and my God is now my strength!
6
It is too little, he says, for you to be my servant, to raise up the tribes of Jacob, and restore the survivors of Israel; I will make you a light to the nations, that my salvation may reach to the ends of the earth.
Psalm 139:1b-3, 13-14ab, 14c-15
R: I praise you for I am wonderfully made.
1
O LORD, you have probed me and you know me;
2
you know when I sit and when I stand; you understand my thoughts from afar.
3
My journeys and my rest you scrutinize, with all my ways you are familiar.
(R)
13
Truly you have formed my inmost being; you knit me in my mother's womb.
14
I give you thanks that I am fearfully, wonderfully made; wonderful are your works.
(R)
My soul also you knew full well;
15
nor was my frame unknown to you when I was made in secret, when I was fashioned in the depths of the earth.
(R)
The Scriptures are full of stories about the lives of men and women who gave their all in obedience to God's call. Today, it is up to us to provide a similar witness to a world that needs it more than ever. Are you up to it? I hope you are. I am sure that God wants to raise you up as a living witness to His love for His people.
22
Then he removed him and raised up David as their king; of him he testified, 'I have found David, son of Jesse, a man after my own heart; he will carry out my every wish.'
23
From this man's descendants God, according to his promise, has brought to Israel a savior, Jesus.
24
John heralded his coming by proclaiming a baptism of repentance to all the people of Israel;
25
and as John was completing his course, he would say, 'What do you suppose that I am? I am not he. Behold, one is coming after
me; I am not worthy to unfasten the sandals of his feet.'
26
"My brothers, children of the family of Abraham, and those others among you who are God-fearing, to us this word of salvation has been sent."
John the Baptist recognizes he is in the presence of the Messiah even while he and Jesus are still in their respective mothers' wombs. This indicates a remarkable sensitivity of Spirit that will be repeated again and again in the life and ministry of John. An example is when he says, "I must decrease and He must increase."
57
When the time arrived for Elizabeth to have her child she gave birth to a son.
58
Her neighbors and relatives heard that the Lord had shown his great mercy toward her, and they rejoiced with her.
59
When they came on the eighth day to circumcise the child, they were going to call him Zechariah after his father,
60
but his mother said in reply, "No. He will be called John."
61
But they answered her, "There is no one among your relatives who has this name."
62
So they made signs, asking his father what he wished him to be called.
63
He asked for a tablet and wrote, "John is his name," and all were amazed.
64
Immediately his mouth was opened, his tongue freed, and he spoke blessing God.
65
Then fear came upon all their neighbors, and all these matters were discussed throughout the hill country of Judea.
66
All who heard these things took them to heart, saying, "What,
then, will this child be?" For surely the hand of the Lord was with him.
80
The child grew and became strong in spirit, and he was in the desert until the day of his manifestation to Israel.
think:
Does the world see God's love through my life?
_______________________________________________________



God's special verse/thought for me today

________________
_________________________________________________________



T O D A Y ' S BLESSING LIST
Thank You Lord for:
____________________________________
_______________________________________________________
READ THE BIBLE IN ONE YEAR
2 Chronicles 1-3
GETTING TO KNOW THE SAINTS
Saint Sabas was born during the 4th century A.D. As a young man, Sabas converted to Christianity, serving as lector to the priest Sansala. He was noted for his obedience, humility and honesty, and his desire to sing divine praises and toremain chaste.
During his period, King Athanaric of the Goths began persecuting Christians. Sabas, an honest Christian, was exiled several times. On one occasion, the Christians pretended to eat the meat offered to pagan gods. He condemned such act because according to him, such pretension was still an act of renouncing the Catholic faith. In another assembly, the Christians present swore that nobody among them was a Christian. But Sabas was brave enough to proclaim his Christianity.
In his final persecution, the king's men, headed by Atharidus, broke into the house of Sansala. They took the man and threw him on a cart. They also dragged the sleeping saint over thorns and briars, forcing him with whips and staves. His naked body bore no bruises, thus, enraging his tormentors.
In his capture, when the mistress of the house untied him, Sabas refused to escape. Instead, he helped the woman dress the victuals for the family. The next day, he was hung upon a beam of the house. He was offered meats that had been sacrificed to idols. The man refused, leading a slave of Atharidus to stab the saint's breast with the point of his javelin. Miraculously, Sabas was left unharmed.
Saint Sabas was martyred in 372 along with 50 other Christians. His body was tied to a pole and drowned in the Mussovo River.
Saint Anicetus of the second century was born in Emesa, Syria. He was elected pope in about 152 A.D. He defended Christianity during his reign for eight years. According to Gnostics, the physical life of Jesus was actually illusory and for Marcionists, the Jewish background to Christianity was dangerous and must be eradicated completely. Christians also argued on the correct date of Easter. To settle the dispute, Saint Polycarp of Smyrna organized a conference, which turned out to be unsuccessful. Anicetus, on the other hand, decided to follow the Asiatics' Easter celebration, that is the 14th day after the first moon of the vernal equinox. Unfortunately, the issue remained unsettled until centuries later.
According to some, Anicetus died with a martyr's death around 160-166. His martyrdom is primarily due to the sufferings he underwent for the Christian faith.
The witness of the Scriptures is unequivocal on this point, namely, that it is God who calls us to follow Him and gives us the graces and gifts necessary to carry out the work He has given us to do. As a priest, I am very aware of this process and can clearly identify moments of my life — usually when I was asking God about what He wanted me to do with my life — when God spoke quite clearly to me about His will and purpose for my life. I thank God for this grace as it makes things quite simple for me when temptations to depart from the priestly way of life come, and they can come often. I simply look back to those moments when I heard His call for me to follow Him and reject the temptation that can divert me from the right path.
I firmly believe that God has a plan for each of our lives – it is just a matter of discovering it. This can be a tortuous path for many, probably because we bring our own provisos and conditions with us. God loves us all unconditionally. He loves us with an everlasting love that will never seek anything butthe best for us. If we truly believe this, why would we want to put any conditions in responding to His call?
In the Gospels, we see that the disciples, the apostles of Jesus, follow Him immediately upon hearing His call. If it is good enough for them, then it is good enough forus. Following Jesus does not mean our lives will be any easier than if we follow a worldly path. In fact, it will be more difficult but at least we will be sure that there is a reason for this — that we are directly involved in the work of bringing about the Kingdom of God here on earth. The difficulties of life as a disciple of Jesus always have meaning to them, a meaning that comes through faith. The unanswered questions of the sufferings of those who wander aimlessly through life do not surprise me. At the same time, I know that surrendering one's life to the call of Jesus is the only way to answer those questions satisfactorily.
Fr. Steve Tynan
Have I identified what God's call on my life is? Don't I think I should do this if I have not already done so?
Holy Spirit, reveal to me daily the will of God for my life so that I will never depart from His holy and perfect will.
St. John the Baptist, martyr, pray for us.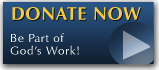 The FEAST is one of the happiest places on earth.

Click Here to find a Feast near you!
KERYGMA TV! is BACK
KERYGMA TV is on a new time slot and new channel Sundays 8 a.m. at IBC 13
Need Counseling? No Landline?
Now, you can use your mobile phone to call a friend for counseling at 09228407031. Or you may call our landlines 7266728, 7264709, 7259999 Mon-Fri 24-hrs, Sat 6am-5pm, Sun 6am-10am
BO BLOGS!
Go to Bo's Official Site and read his almost daily blog! Its not news, but thoughts and musings of Bo Sanchez. Get to know Bo in a more personal way --and find out what it means to live the life of a preacher. You get to enrich your faith as well.
DONATION
Remember to always donate your "first fruits"-not the last. Click on the "Donation" Box under the members menu - and you'll even see links to the nearest branches of the Banks where you can deposit.