READINGS for 2008-05-07
THE HARE AND THE TORTOISE
"Holy Father, keep them in your name that you have given me, so that they may be one just as we are." – John 17:11
For sure you've heard of the story of the hare and the tortoise. Wanting to prove who was better, they had a race. The hare, confident he could outrun the turtle, decided to nap first. He overslept so the tortoise won. Learning from his mistake, the hare challenged the tortoise again. This time, the hare ran as fast as he could, crossing the finish line before the tortoise could even pull away from the starting line.
Refusing to be defeated, the tortoise asked for a rematch, this time in another course that included a river. The hare ran as fast as he could but stopped at the river. The tortoise arrived an hour later and left the hare behind as he swam to the finish line.
Still not wanting to concede, the hare asked for another rematch but this time as a team. The hare ran as fast as he could, carrying the turtle on his back. When they got to the river, the hare piggybacked on the turtle and they swam to the finish line in record time!
Many Christian never get to the finish line because they're busy competing with one another. Let's learn from this story that when Christians unite, it's not just us who wins. Jesus does.
Rissa Singson-Kawpeng
Jesus' desire for the unity of Christians is the only unanswered prayer He has. What can you do to answer His prayer?
Lord, make me an instrument of Your unity and peace.
Paul speaks very clearly here of the temptations that will arise in the life of the Church. One of them is that people will rise from within the congregation and cause factions and divisions. This is never the will of God. We should avoid all such divisions of the Church and work to repair any that have happened in the past. This is not an easy task. Nevertheless, it is necessary to do so if we truly seek unity in the Body of
28
"Keep watch over yourselves and over the whole flock of which the holy Spirit has appointed you overseers, in which you tend the church of God that he acquired with his own blood.
29
I know that after my departure savage wolves will come among you, and they will not spare the flock.
30
And from your own group, men will come forward perverting the truth to draw the disciples away after them.
31
So be vigilant and remember that for three years, night and day, I unceasingly admonished each of you with tears.
32
And now I commend you to God and to that gracious word of his that can build you up and give you the inheritance among all who are consecrated.
33
I have never wanted anyone's silver or gold or clothing.
34
You know well that these very hands have served my needs and my companions.
35
In every way I have shown you that by hard work of that sort we must help the weak, and keep in mind the words of the Lord Jesus who himself said, 'It is more blessed to give than to receive.' "
36
When he had finished speaking he knelt down and prayed with them all.
37
They were all weeping loudly as they threw their arms around Paul and kissed him,
38
for they were deeply distressed that he had said that they would never see his face again. Then they escorted him to the ship.
Psalm 68:29-30, 33-35a, 35bc-36ab
R: Sing to God, O kingdoms of the earth.
28 [29]
Show forth, O God, your power; the power, O God, with which you took our part;
29 [30]
for your temple in Jerusalem let the kings bring you gifts.
(R)
32 [33]
You kingdoms of the earth, sing to God, chant praise to the Lord
33 [34]
who rides on the heights of the ancient heavens. Behold, his voice resounds, the voice of power:
34 [35]
"Confess the power of God!"
(R)
Over Israel in his majesty; his power is in the skies.
35 [36]
Awesome in his sanctuary is God, the God of Israel; he gives power and strength to his people.
(R)
Jesus specifically prays for unity in this traditional Last Supper address. I find it difficult to understand how anyone can doubt that unity in the Church is the mind of Christ. Equally difficult to understand is the attitude that if I should disagree with my pastor or spiritual leader I am free to go my own way and start a new community. It is time all Christians seriously worked at restoring the unity of the Church.
11
"Holy Father, keep them in your name that you have given me, so that they may be one just as we are.
12
When I was with them I protected them in your name that you gave me, and I guarded them, and none of them was lost except the son of destruction, in order that the scripture might be fulfilled.
13
But now I am coming to you. I speak this in the world so that they may share my joy completely.
14
I gave them your word, and the world hated them, because they do not belong to the world any more than I belong to the world.
15
I do not ask that you take them out of the world but that you keep them from the evil one.
16
They do not belong to the world any more than I belong to the world.
17
Consecrate them in the truth. Your word is truth.
18
As you sent me into the world, so I sent them into the world.
19
And I consecrate myself for them, so that they also may be consecrated in truth."
think:
What am I doing to help restore unity in the Church?
_______________________________________________________



God's special verse/thought for me today

________________
_________________________________________________________



T O D A Y ' S BLESSING LIST
Thank You Lord for:
____________________________________
_______________________________________________________
READ THE BIBLE IN ONE YEAR
Joshua 5-8
INTERCESSION, A PRIESTLY OFFICE
Since the 16th century, the whole of John 17 has been referred to as the "High Priestly Prayer of Jesus." The excerpt of the chapter that we read in today's liturgy explains why. Jesus at this solemn moment, when He prepares for His passion, does mediation or intercessory prayers for the Twelve who were with Him, and for all those close to His heart. In the midst of His own need for courage and consolation, His heart goes out to embrace others. This is love: to pour out oneself for others.
Surely, we are not remiss in our loving and caring prayers for others. When I was once invited to celebrate a requiem mass for a Chinese matriarch who died at 101 years old, the two grandchildren who fetched me shared one of their most cherished memories of the old woman. Though she was still a Buddhist then (the old lady was baptized Catholic at 94 years old), their grandmother would never fail to go to the Redemptorist Church in Baclaran where she would mumble prayer intentions for each and every member of her family.
Like Jesus in our Gospel, let us not forget to pray – over and above material and physical blessings – for spiritual graces, most especially for the grace that God's will be fulfilled in each of us.
Fr. Domie Guzman
Take the time to enjoy praying for some persons who have entrusted themselves to your intercession.
Use me, Lord, as Your co-intercessor together with our Blessed Mother. May my prayers on behalf of those in need touch Your Sacred
Heart and move You to answer in accordance to Your will and kindness.
Blessed Rose Venerini, pray for us.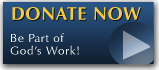 The FEAST is one of the happiest places on earth.

Click Here to find a Feast near you!
KERYGMA TV! is BACK
KERYGMA TV is on a new time slot and new channel Sundays 8 a.m. at IBC 13
Need Counseling? No Landline?
Now, you can use your mobile phone to call a friend for counseling at 09228407031. Or you may call our landlines 7266728, 7264709, 7259999 Mon-Fri 24-hrs, Sat 6am-5pm, Sun 6am-10am
BO BLOGS!
Go to Bo's Official Site and read his almost daily blog! Its not news, but thoughts and musings of Bo Sanchez. Get to know Bo in a more personal way --and find out what it means to live the life of a preacher. You get to enrich your faith as well.
DONATION
Remember to always donate your "first fruits"-not the last. Click on the "Donation" Box under the members menu - and you'll even see links to the nearest branches of the Banks where you can deposit.