READINGS for 2008-05-04
Solemnity of the Ascension of the lord
When they saw him, they worshiped, but they doubted. Then Jesus approached and said to them, "All power in heaven and on earth has been given to me." – Matthew 28:17-18
"Jump!" I shouted at my five-year-old daughter, hands outstretched, ready to catch her from the pool. She replied," Daddy, I'm scared."
Just like my daughter, we are scared to decide and act even if God has given us His assurance. Even after much prayer, proper discernment and clear-headed thinking, every one of us gets scared to proceed on a decision. Many of us even get analysis paralysis.
When faced with this dilemma, turn to your faith and trust in God. Then act, despite your fear.
After being reassured that I'd catch her, my daughter eventually jumped into the pool and I caught her safely. She enjoyed it very much and jumped back in again. She trusted and placed her faith in me, her father. She was scared but she believed in me. And when she jumped, she had the time of her life.
God is infinitely more powerful than any father or anything on earth. Shouldn't we trust Him and act?
Jun Asis
Is there some decision you have been postponing despite the Lord's assurance? Heed Him and know that God is more powerful than your fears.
Lord, teach me to trust in You and act despite the fear.
Jesus returns to the Father in order to send us the Holy Spirit. His absence on earth is, at first, a very disturbing reality for His disciples. They are scared of what will happen to them so they go into hiding. I sometimes find this difficult to understand as Jesus has constantly been preparing His disciples for His departure. Yet, as the Scriptures often tell us, even those who believe in Christ are often slow to fully understand His will.
1
In the first book, Theophilus, I dealt with all that Jesus did and taught
2
until the day he was taken up, after giving instructions through the Holy Spirit to the apostles whom he had chosen.
3
He presented himself alive to them by many proofs after he had suffered, appearing to them during forty days and speaking about the kingdom of God.
4
While meeting with them, he enjoined them not to depart from Jerusalem, but to wait for "the promise of the Father about which you have heard me speak;
5
for John baptized with water, but in a few days you will be baptized with the Holy Spirit."
6
When they had gathered together they asked him, "Lord, are you at this time going to restore the kingdom to Israel?"
7
He answered them, "It is not for you to know the times or seasons that the Father has established by his own authority.
8
But you will receive power when the holy Spirit comes upon you, and you will be my witnesses in Jerusalem, throughout Judea and Samaria, and to the ends of the earth."
9
When he had said this, as they were looking on, he was lifted up, and a cloud took him from their sight.
10
While they were looking intently at the sky as he was going, suddenly two men dressed in white garments stood beside them.
11
They said, "Men of Galilee, why are you standing there looking at the sky? This Jesus who has been taken up from you into heaven will return in the same way as you have seen him going into heaven."
R: God mounts his throne to shouts of joy: a blare of trumpets for the Lord.
1 [2]
All you peoples, clap your hands, shout to God with cries of gladness,
2 [3]
for the LORD, the Most High, the awesome, is the great king over all the earth.
(R)
5 [6]
God mounts his throne amid shouts of joy; the LORD, amid trumpet blasts.
6 [7]
Sing praise to God, sing praise; sing praise to our king, sing praise.
(R)
7 [8]
For the king of all the earth is God; sing hymns of praise.
8 [9]
God reigns over the nations, God sits upon his holy throne.
(R)
Jesus' earthly mission had to give way to His return to the Father through the Ascencion. This marks the establishment of the Church and the beginning of its mission. The proclamation of the Gospel no longer rests on the work of Jesus the human being here on earth but on the shoulders of all His followers. You and I have been commissioned at baptism to complete the work of bringing the Good News of salvation to the ends of the earth.
17
Brothers and sisters may the God of our Lord Jesus Christ, the Father of glory, may give you a spirit of wisdom and revelation resulting in knowledge of him.
18
May the eyes of [your] hearts be enlightened, that you may know what is the hope that belongs to his call, what are the riches of glory in his inheritance among the holy ones,
19
and what is the surpassing greatness of his power for us who believe, in accord with the exercise of his great might,
20
which he worked in Christ, raising him from the dead and seating him at his right hand in the heavens,
21
far above every principality, authority, power, and dominion, and every name that is named not only in this age but also in the one to come.
22
And he put all things beneath his feet and gave him as head over all things to the church,
23
which is his body, the fullness of the one who fills all things in every way.
Jesus' departure to heaven ends the era of His mission and ministry. He has faithfully accomplished all that His Father asked Him to do. The gift of the Holy Spirit will now follow. It is He who will assist the Church and keep Her faithful to Her calling. The Holy Spirit transforms our lives so that we can be and act as the sons and daughters of God.
16
The eleven disciples went to Galilee, to the mountain to which Jesus had ordered them.
17
When they saw him, they worshipped, but they doubted.
18
Then Jesus approached and said to them, "All power in heaven and on earth has been given to me.
19
Go, therefore, and make disciples of all nations, baptizing them in the name of the Father, and of the Son, and of the Holy Spirit,
20
teaching them to observe all that I have commanded you. And behold, I am with you always, until the end of the age ."
think:
Am I willing to take part in continuing Jesus' mission here on earth?
_______________________________________________________



God's special verse/thought for me today

________________
_________________________________________________________



T O D A Y ' S BLESSING LIST
Thank You Lord for:
____________________________________
_______________________________________________________
READ THE BIBLE IN ONE YEAR
Deuteronomy 27-30
Things to be grateful for from the past week
________________________________________________________________
________________________________________________________________
_________________________________________________________________
Things to ask God for in the coming week
________________________________________________________________
_________________________________________________________________
________________________________________________________________
Most important word God told me this week
________________________________________________________________
The Ascension marked the end of the earthly life of Jesus. Jesus is exalted in the glory of the Father. He is exalted because of His obedience. The ancient Christian hymn in Philippians 2:5ff expresses this very well: "He (Jesus) humbled Himself, becoming obedient to death, even to death on a cross. Because of this, God greatly exalted Him and bestowed on Him the name that is above every name, that at the name of Jesus every knee would bend, of those in heaven and on earth and under the earth, and every tongue confess that Jesus Christ is Lord, to the glory of God the Father."
Obedience is the test of authentic childhood before God who is "Abba." Jesus then asked the disciples not only to baptize, but to teach those baptized to "observe all that I have commanded you." That is, these new followers must decide what to follow and how to follow. True obedience is not selective but total. On several occasions, we obey totally, not knowing all details. Then our obedience becomes a journey of faith that is very much like what happened to Abraham when he was asked to take his beloved son Isaac up a mountain so that he may sacrifice him to Yahweh.
Since true obedience exacts total ascent to the will of God in the midst of everything, it is never possible without interior silence. Etty Hillesum, a 29-year-old Jewish woman who died in the prison of Auschwitz in 1943, wrote: "Truly, my life is one long hearkening unto myself and others, unto God. And if I say I hearken, it is really God who hearkens inside me. The most essential and deepest in me hearkening to the most essential and deepest in the other. God to God."
Fr. Domie Guzman
Have you been living a life obedient to God, for better or worse? What blessings have you reaped from a life of obedience? How do you manage your own experiences of crisis in obedience? What do you do during those times?
Jesus, help me to be obedient to the Father's will just as You were – obedient even unto death.
St. Florian, pray for us.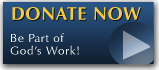 The FEAST is one of the happiest places on earth.

Click Here to find a Feast near you!
KERYGMA TV! is BACK
KERYGMA TV is on a new time slot and new channel Sundays 8 a.m. at IBC 13
Need Counseling? No Landline?
Now, you can use your mobile phone to call a friend for counseling at 09228407031. Or you may call our landlines 7266728, 7264709, 7259999 Mon-Fri 24-hrs, Sat 6am-5pm, Sun 6am-10am
BO BLOGS!
Go to Bo's Official Site and read his almost daily blog! Its not news, but thoughts and musings of Bo Sanchez. Get to know Bo in a more personal way --and find out what it means to live the life of a preacher. You get to enrich your faith as well.
DONATION
Remember to always donate your "first fruits"-not the last. Click on the "Donation" Box under the members menu - and you'll even see links to the nearest branches of the Banks where you can deposit.