READINGS for 2008-05-02
A BIRTHDAY GIFT
"Whatever you ask the Father in my name he will give you." – John 16:23
It was my birthday and the food we were preparing caused unexpected delays. I tried hard not to panic but I really, really wanted to reach the 6 p.m. Mass at our parish.
As the car sped to our destination, I decided to abandon my worries, tell God my heart's desire of not being late for Mass, and trust that He would grant it.
I wish I could say that the traffic parted like the Red Sea. But that's not what happened.
When I took the first step towards the church, I heard the tinkling bells that signaled the start of the Mass.
When I entered the church's doors, the organist started the intro for the entrance song.
And before the song ended, I was in my usual seat singing my heart out to the Lord. A minor miracle but one that filled my heart with so much joy! Imagine, a great and powerful God chose to grant His little servant's trivial wish. That's how generous our Lord is!
Cecil Lim
No wish is too trivial if we truly want to seek God.
You overwhelm me with Your generosity, Lord. Thank you so much!
Paul is clear about Christians not being required to submit themselves to the Jewish Law. They must first consider whether the Laws still apply to them under the new dispensation introduced through the Gospel of Jesus Christ. Displeased by this, the Jewish authorities begin a small persecution of the new Christian Community slowly establishing itself in Corinth. It is important that Christians today stand up for the truth even if the world powers do not like it.
9
One night in a vision the Lord said to Paul, "Do not be afraid. Go on speaking, and do not be silent,
10
for I am with you. No one will attack and harm you, for I have many people in this city."
11
He settled there for a year and a half and taught the word of God among them.
12
But when Gallio was proconsul of Achaia, the Jews rose up together against Paul and brought him to the tribunal,
13
saying, "This man is inducing people to worship God contrary to the law."
14
When Paul was about to reply, Gallio spoke to the Jews, "If it were a matter of some crime or malicious fraud, I should with reason hear the complaint of you Jews;
15
but since it is a question of arguments over doctrine and titles and your own law, see to it yourselves. I do not wish to be a judge of such matters."
16
And he drove them away from the tribunal.
17
They all seized Sosthenes, the synagogue official, and beat him in full view of the tribunal. But none of this was of concern to Gallio.
18
Paul remained for quite some time, and after saying farewell to the brothers he sailed for Syria, together with Priscilla and Aquila. At Cenchreae he had his hair cut because he had taken a vow.
R: God is king of all the earth
.
1 [2]
All you peoples, clap your hands, shout to God with cries of gladness,
2 [3]
For the LORD, the Most High, the awesome, is
the great king over all the earth.
(R)
3 [4]
He brings peoples under us; nations under our feet.
4 [5]
He chooses for us our inheritance, the glory of Jacob, whom he loves.
(R)
5 [6]
God mounts his throne amid shouts of joy; the LORD, amid trumpet blasts.
6 [7]
Sing praise to God, sing praise; sing praise to our king, sing praise.
(R)
There is sometimes a cost to pay when we commit ourselves to a particular cause or way of life. Rarely in today's world can anyone get something for nothing in return. This is also true, in one sense of the Gospel. Salvation is free. However, in response to the Gospel values imbued in us, we are called to be committed to follow God's will. Jesus specifically said that following Him will mean taking up our crosses and persevering with them.
20
"Amen, amen, I say to you, you will weep and mourn, while the world rejoices; you will grieve, but your grief will become joy.
21
When a woman is in labor, she is in anguish because her hour has arrived; but when she has given birth to a child, she no longer remembers the pain because of her joy that a child has been born into the world.
22
So you also are now in anguish. But I will see you again, and your hearts will rejoice, and no one will take your joy away from you.
23
On that day you will not question me about anything. Amen, amen, I say to you, whatever you ask the Father in my name he will give you."
think:
Do I stand up for Jesus in my life?
_______________________________________________________



God's special verse/thought for me today

________________
_________________________________________________________



T O D A Y ' S BLESSING LIST
Thank You Lord for:
____________________________________
_______________________________________________________
READ THE BIBLE IN ONE YEAR
Deuteronomy 19-22
Reading and re-reading our Gospel passage for today, I can hear Jesus saying to the first disciples and to us: "Patience. Wait till the end. Hold your fire." Our human nature has not changed much since 2,000 years ago. We are an impatient lot. We want action that leads to quick, right results. We hate failures, setbacks, and delays. Jesus, who is truly God and truly human, knows these ways of human nature. Hence, Jesus was cautioning the Twelve in the course of the Last Supper: His Passion is about to start; the disciples will surely weep and grieve. However, they must learn to wait. On the third day there will be rejoicing that will make the disciples forget all their woes and tears. The end is victory, new birth, and resurrection. In the meantime, Jesus can only describe everything in the limited human language. The disciples will have to wait and stretch their patience. They will have to experience everything, go through everything. Then they can talk and proclaim the Good News in its totality.
Today's saint, St. Athanasius of Egypt, was one who knew the words of the Gospel through his personal experience. After his theological studies, and owing to his brilliance, he became secretary of the Bishop of Alexandria whom he succeeded in 328 AD. As bishop, he defended the true faith in the equal dignity and divinity of Jesus with God the Father during a time when heretical Arians seemed to overrun the Church. Heretical Arians who denied the Divinity of Jesus even made it to top positions in the hierarchy. But Athanasius was steadfast in his orthodoxy. He weathered several assassination attempts on him. He was removed five times as bishop, and each time he was exiled. His exile took what could have been 17 active and fruitful years in ministry. In 364, Saint Athanasius was finally re-installed as bishop in Alexandria. He was aptly accorded the title "Great Champion of the Church . "
Fr. Domie Guzman
Recall a personal experience when your long patience and waiting paid off. Pray for an increase of your virtue of patience.
Lord, thank You for the grace to endure in faith as I struggle through life. May I be patient in waiting for Your will to be fulfilled.
St. Athanasius, bishop and doctor of the Church, pray for us.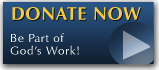 The FEAST is one of the happiest places on earth.

Click Here to find a Feast near you!
KERYGMA TV! is BACK
KERYGMA TV is on a new time slot and new channel Sundays 8 a.m. at IBC 13
Need Counseling? No Landline?
Now, you can use your mobile phone to call a friend for counseling at 09228407031. Or you may call our landlines 7266728, 7264709, 7259999 Mon-Fri 24-hrs, Sat 6am-5pm, Sun 6am-10am
BO BLOGS!
Go to Bo's Official Site and read his almost daily blog! Its not news, but thoughts and musings of Bo Sanchez. Get to know Bo in a more personal way --and find out what it means to live the life of a preacher. You get to enrich your faith as well.
DONATION
Remember to always donate your "first fruits"-not the last. Click on the "Donation" Box under the members menu - and you'll even see links to the nearest branches of the Banks where you can deposit.