READINGS for 2008-04-05
"Choose seven men among you who are known to be full of the Holy Spirit and wisdom, and we will put them in charge of this matter." – Acts 6:3
Ricky is the head of an organization. He wants to lead by creating a positive image of his organization for his industry partners. Unfortunately, Ricky has a tendency to do micromanagement in all sectors of his company and ends up dictating decisions that his mid-level administrators should be doing.
But whenever a course of action does not go the way he wants it, Ricky blames everyone except himself. Soon enough, his subordinates began to feel a sense of incompetence and their morale started to deteriorate. Ricky eventually lost his influence over his people and their commitment as well.
Why? Because Ricky lost focus of what was essential: His
leadership
.
In today's reading, we are reminded by the Apostles to focus on our primary mission —
the preaching and living of God's Word
. They also emphasized the importance of delegating work to those who are wise and Spirit-filled, as well as knowledgeable, skilled and competent in their respective fields.
The Apostles knew the basics of organizational management.
The Apostles were leaders.
Red Cerrer
What is my primary task at work? How can I be a leader to others?
Lord, teach me to lead as the Apostles did.
The apostles recognized that their primary mission was prayer and preaching the Gospel. Administrative tasks like the distribution of food to the widows and the poor are important but preaching and prayer are their priority. Let us pray that the bishops of the Church today will never neglect their primary mandates in the face of so many administrative demands.
1
As the number of disciples continued to grow, the Hellenists complained against the Hebrews because their widows were being neglected in the daily distribution.
2
So the Twelve called together the community of the disciples and said, "It is not right for us to neglect the word of God to serve at table.
3
Brothers, select from among you seven reputable men, filled with the Spirit and wisdom, whom we shall appoint to this task,
4
whereas we shall devote ourselves to prayer and to the ministry of the word."
5
The proposal was acceptable to the whole community, so they chose Stephen, a man filled with faith and the holy Spirit, also Philip, Prochorus, Nicanor, Timon, Parmenas, and Nicholas of Antioch, a convert to Judaism.
6
They presented these men to the apostles who prayed and laid hands on them.
7
The word of God continued to spread, and the number of the disciples in Jerusalem increased greatly; even a large group of priests were becoming obedient to the faith.
Psalm 33: 1-2, 4-5, 18-19
R: Lord, let your mercy be on us, as we place our trust in you.
1
Exult, you just, in the LORD; praise from the upright is fitting.
2
Give thanks to the LORD on the harp; with the ten-stringed lyre chant his praises.
(R)
4
Upright is the word of the LORD, and all his works are trustworthy.
5
He loves justice and right; of the kindness of the LORD the earth is full.
(R)
18
See, the eyes of the LORD are upon those who fear him, upon those who hope for his kindness,
19
to deliver them from death and preserve them in spite of famine.
(R)
God's perfect love casts out all fear. This is one of the principles of Christian life that we need to be constantly reminded about so that we can keep a proper perspective on the events around us. If we can approach life in the knowledge that God loves usand is with us we will never fear anything He asks us to do.
16
When it was evening, his disciples went down to the sea,
17
embarked in a boat, and went across the sea to Capernaum. It had already grown dark, and Jesus had not yet come to them.
18
The sea was stirred up because a strong wind was blowing.
19
When they had rowed about three or four miles, they saw Jesus walking on the sea and coming near the boat, and they began to be afraid.
20
But he said to them, "It is I. Do not be afraid."
21
They wanted to take him into the boat, but the boat immediately arrived at the shore to which they were heading.
think:
God's perfect love casts out all fear.
_________________________________________________________

God's special verse/thought for me today________________
_________________________________________________________

T O D A Y ' S BLESSING LIST
Thank You Lord for:
____________________________________
_______________________________________________________
READ THE BIBLE IN ONE YEAR Leviticus 1-3
If you see someone walking on the water, you would think you are either dreaming or seeing a ghost. But Jesus is no ghost and seeing Him walk on the water is not a dream. To see Jesus walk on the water is to witness something rather ordinary for Him to do.
Recognizing Jesus as the one who walks on the water, however, is a different matter. It is an act of faith.
Interestingly, the disciples, who spent many days and nights with Jesus, failed to recognize Him when they saw Him walk on the water. Instead, they thought He was a ghost.
Water is a very powerful symbol for the disciples who were Jews. It symbolizes chaos as it was prior to the creation story in the book of Genesis. It reminds the Jews of the great flood during Noah's time and, therefore, of death. It brings to mind slavery as well because the Jews had to cross the Red Sea to escape the Egyptians. For the Jews, water represents chaos, death and slavery. It was God who hovered over the water, caused the water to rise, and divided the water. God alone walks on water as God alone has power over chaos, death and slavery.
The Jews believed that anyone who sees God dies. Moses himself saw only the back of God. Coming from God's presence later on, Moses had to put a veil over his face when he went down from the mountain because the Israelites could not look at the radiance of his face.
When Jesus walked on the water, could it be that the disciples were afraid that they were actually seeing God face-to-face and therefore they would die? If we were to see Jesus face-to-face today, it requires faith to believe that He alone can change chaos to order, death to life, and slavery to freedom. To see the presence of God in the midst of our personal and collective experience of chaos, death and slavery, we must have faith.
Fr. Bobby Titco
Do I see God in the chaos, death and slavery inside and outside of myself?
Father, You have given us Jesus to put order in our chaos, bring life in our death, and give freedom in our slavery. Help us to see Jesus always with the eyes of faith and recognize Him as Lord forever and ever. Amen.
St. Vincent Ferrer, priest, pray for us.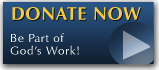 The FEAST is one of the happiest places on earth.

Click Here to find a Feast near you!
KERYGMA TV! is BACK
KERYGMA TV is on a new time slot and new channel Sundays 8 a.m. at IBC 13
Need Counseling? No Landline?
Now, you can use your mobile phone to call a friend for counseling at 09228407031. Or you may call our landlines 7266728, 7264709, 7259999 Mon-Fri 24-hrs, Sat 6am-5pm, Sun 6am-10am
BO BLOGS!
Go to Bo's Official Site and read his almost daily blog! Its not news, but thoughts and musings of Bo Sanchez. Get to know Bo in a more personal way --and find out what it means to live the life of a preacher. You get to enrich your faith as well.
DONATION
Remember to always donate your "first fruits"-not the last. Click on the "Donation" Box under the members menu - and you'll even see links to the nearest branches of the Banks where you can deposit.