READINGS for 2008-03-30
"Blessed are those who have not seen and have believed." – John 20:29
Few people would not recognize the image of Jesus with the red and white rays and with the caption, "Jesus, I trust in you!" It's the image of the Divine Mercy which is celebrated every second Sunday of Easter. I've had this devotion for years now because of an illness that should have killed me.
This is one very important truth I learned: When you fully trust God, you surrender totally to Him! This means you trust Jesus that He knows what is best for you — that He will answer your prayers in His right time and right way. Maybe not in your time. Maybe not in your way. But you hold on and believe! Ironically, today's reading is also about Thomas who is unfortunately known as the "doubting apostle." He went down in history saying, "I will only believe when I see." His words prompted Jesus to say, "Blessed are those who have not seen and believed." Jesus may also be telling us to trust in what He sees for us, and not only what we see for ourselves.
When you say, "Jesus, I trust in you!" you indeed prepare yourself for a real faith experience.
Alvin Barcelona
When you trust in Jesus, do you really trust in His ways or your ways?
Jesus, King of Mercy… my Lord and my God… I trust in You!
We read about the profound sense of community experienced among those of the Early Church. I am not saying this has to be replicated exactly today but the fundamental principles of their understanding of community should be. This means that we all should be working for a world where no one is left without the basic needs of life. This is really a matter between the individual and God. However, I do think it is safe to say that those of us who are rich or reasonably well off ought to think carefully about whether or not we should be trying to simplify our lives a little in order to have more to share with the poor.
42
They devoted themselves to the teaching of the apostles and to the communal life, to the breaking of the bread and to the prayers.
43
Awe came upon everyone, and many wonders and signs were done through the apostles.
44
All who believed were together and had all things in common;
45
they would sell their property and possessions and divide them among all according to each one's need.
46
Every day they devoted themselves to meeting together in the temple area and to breaking bread in their homes. They ate their meals with exultation and sincerity of heart,
47
praising God and enjoying favor with all the people. And every day the Lord added to their number those who were being saved.
Psalm 118:2-4, 13-15, 22-24
R: Give thanks to the Lord for he is good, his love is everlasting.
2
Let the house of Israel say, "His mercy endures forever."
3
Let the house of Aaron say, "His mercy endures forever."
4
Let those who fear the LORD say, "His mercy endures forever."
(R)
13
I was hard pressed and was falling, but the LORD helped me.
14
My strength and my courage is the LORD, and he has been my savior.
15
The joyful shout of victory in the tents of the just:
(R)
22
The stone which the builders rejected has become the cornerstone.
23
By the LORD has this been done; it is wonderful in our eyes.
24
This is the day the LORD has made; let us be glad and rejoice in it.
(R)
Peter begins his letter by rejoicing in the fact that the salvation won for us by Jesus is eternal. There is no way that sin can enslave us again unless we surrender to its lies. But I think that is what we have done. Well, there is still no need to despair as God has provided us with a means to repent – the Sacrament of Reconciliation. On this Divine Mercy Sunday, we remember that God's love is full of mercy, ready to forgive and compassionate. Let us never fear drawing near to Him especially when we need to repent of our sins.
3
Blessed be the God and Father of our Lord Jesus Christ, who in his great mercy gave us a new birth to a living hope through the resurrection of Jesus Christ from the dead,
4
to an inheritance that is imperishable, undefiled, and unfading, kept in heaven for you
5
who by the power of God are safeguarded through faith, to a salvation that is ready to be revealed in the final time.
6
In this you rejoice, although now for a little while you may have to suffer through various trials,
7
so that the genuineness of your faith, more precious than gold that is perishable even though tested by fire, may prove to be for praise, glory, and honor at the revelation of Jesus Christ.
8
Although you have not seen him you love him; even though you do not see him now yet believe in him, you rejoice with an indescribable and glorious joy,
9
as you attain the goal of [your] faith, the salvation of your souls.
Jesus breathes onto His disciples the breath of the Holy Spirit. We read of a similar action of God at the beginning of Creation when God breathes over the formless void to give it life. Here Jesus breathes a new life and a new creation upon His disciples. We are a part of this new creation through Baptism. Let us resolve to live our lives in this truth and so bring the message of God's love for us to the whole world.
19
On the evening of that first day of the week, when the doors were locked, where the disciples were, for fear of the Jews, Jesus came and stood in their midst and said to them, "Peace be with you."
20
When he had said this, he showed them his hands and his side. The disciples rejoiced when they saw the Lord.
21
Jesus said to them again, "Peace be with you. As the Father has sent me, so I send you."
22
And when he had said this, he breathed on them and said to them, "Receive the holy Spirit.
23
Whose sins you forgive are forgiven them, and whose sins you retain are retained."
24
Thomas, called Didymus, one of the Twelve, was not with them when Jesus came.
25
So the other disciples said to him, "We have seen the Lord." But he said to them, "Unless I see the mark of the nails in his hands and put my finger into the nail marks and put my hand into his side, I will not believe."
26
Now a week later his disciples were again inside and Thomas was with them. Jesus came, although the doors were locked, and stood in their midst and said, "Peace be with you."
27
Then he said to Thomas, "Put your finger here and see my hands, and bring your hand and put it into my side, and do not be unbelieving, but believe."
28
Thomas answered and said to him, "My Lord and my God!"
29
Jesus said to him, "Have you come to believe because you have seen me? Blessed are those who have not seen and have believed."
30
Now Jesus did many other signs in the presence of his disciples that are not written in this book.
31
But these are written that you may come to believe that Jesus is the Messiah, the Son of God, and that through this belief you may have life in his name.
think:
There is no way that sin can enslave us again unless we surrender to its lies.
_______________________________________________________



God's special verse/thought for me today

________________
_________________________________________________________



T O D A Y ' S BLESSING LIST
Thank You Lord for:
____________________________________
_______________________________________________________
READ THE BIBLE IN ONE YEAR
Exodus 22-24
Things to be grateful for from the past week
________________________________________________________________
________________________________________________________________
_________________________________________________________________
Things to ask God for in the coming week
________________________________________________________________
_________________________________________________________________
________________________________________________________________
Most important word God told me this week
________________________________________________________________
_________________________________________________________________
CoMinG to Believe in the resurreCtion
The processes we see going on in Thomas' life produces faith. Fortunately, we do not all make the same demands as Thomas before submitting ourselves to faith in Jesus Christ. Jesus scolds Thomas to a degree but I have every sympathy for him as the situation he finds himself in is one ripe for a practical joke. He was absent when Jesus appeared to the apostles the first time, and there have obviously been no prior indications to Thomas or the rest of the apostles that Jesus has risen from the dead. I think I would have been just as unbelieving as Thomas.
Yet when Jesus appears to him, Thomas readily admits He was wrong and recognizes that Jesus is truly Lord of all now that He has risen from the dead, and physically demons t rated that neither death nor sin have any hold over Him. Thomas was the very first to recognize this among the apostles.
The challenge that faces us in today's secular world is the practical implementation of the lordship of Jesus Christ over our lives. What does it mean to us on a daily level that Jesus is Lord? Each of us has to answer this question for ourselves and then live the truth of it on a daily basis – bringing our faith to bear on every aspect of our
lives. This is a constant challenge to us, and one that we neglect at the risk of our own salvation. It is becoming increasingly difficult to apply the Christian Gospel in the secular realm, as there are now many opponents of religion as they think humanity is capable of solving the world's problems on its own. This is not true and it is up to us as Christians to demonstrate that our faith in Christ is integral to the solution of the world's problems.
Let us seek to apply the Gospel as best as we can, as often as we can and as effectively as we can, so as to bring the truths and principles of the Gospel to the fore in today's world.
Fr. Steve Tynan
What can I do to better represent Gospel truths in the way I live my life? How can I be a more effective witness of the Gospel?
Jesus, You call me to be Your disciple. Help me to know and then implement what this means in the way I respond
to the principles of my faith in You.
St. Zosimus, bishop, pray for us.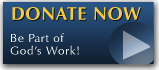 The FEAST is one of the happiest places on earth.

Click Here to find a Feast near you!
KERYGMA TV! is BACK
KERYGMA TV is on a new time slot and new channel Sundays 8 a.m. at IBC 13
Need Counseling? No Landline?
Now, you can use your mobile phone to call a friend for counseling at 09228407031. Or you may call our landlines 7266728, 7264709, 7259999 Mon-Fri 24-hrs, Sat 6am-5pm, Sun 6am-10am
BO BLOGS!
Go to Bo's Official Site and read his almost daily blog! Its not news, but thoughts and musings of Bo Sanchez. Get to know Bo in a more personal way --and find out what it means to live the life of a preacher. You get to enrich your faith as well.
DONATION
Remember to always donate your "first fruits"-not the last. Click on the "Donation" Box under the members menu - and you'll even see links to the nearest branches of the Banks where you can deposit.