READINGS for 2008-03-23
The Resurrection of our Lord and Savior Jesus Christ.
"Behold, I have told you." – Matthew 28:7
I was at the MV Doulos the other day, a floating Christian bookstore that docks in Manila every three years or so. It containsmostly Protestant books and CDs — but I don't mind. I was taught to discern the use of everything that can be used to get to know God more. As long as I understand what being a Catholic means, I can use these resources if they bring me to a closer understanding and relationship with the God that we worship.
I'm also a member of KerygmaFamily.com and, in exchange, I receive daily Mass readings and reflections in my email box. Bo Sanchez's teachings are available to me, as well as his daily thoughts, the Kerygma magazine and lets me in on his inspiring daily encounters via his online Preacher in Blue Jeans podcast and video. (There's so much more so visit www.
I believe in investing in knowledge because the worse I can ever be is a Catholic who doesn't even recognize the signs when God is speaking to me directly.
This is what Mary Magdalene experienced. She was looking for the dead but He had already risen. But once she knew the truth, she was ready to be a witness to the resurrection to others.
Jomar Hilario
Are you equipped to be a witness to the resurrection? How are you equipping yourself to answer to the hope you
Lord, make my life a witness to Your resurrection power.
The beginnings of the proclamation of the Gospel are far from sophisticated – it is simply eyewitnesses sharing their story with those who will listen to them. It should be no different today. Yes, we can use Powerpoint presentations and other technically savvy means but the basic message has not changed. Powerpoint presentations will lack authenticity unless there are people there who can give an account of how hearing the Gospel has changed their lives.
34
Peter proceeded to speak and said,
37
"You know what has happened all over Judea, beginning in Galilee after the baptism that John preached,
38
how God anointed Jesus of Nazareth with the holy Spirit and power. He went about doing good and healing all those oppressed by the devil, for God was with him.
39
We are witnesses of all that he did both in the country of the Jews and in Jerusalem. They put him to death by hanging him on a tree.
40
This man God raised on the third day and granted that he be visible,
41
not to all the people, but to us, the witnesses chosen by God in advance, who ate and drank with him after he rose from the dead.
42
He commissioned us to preach to the people and testify that he is the one appointed by God as judge of the living and the dead.
43
To him all the prophets bear witness, that everyone who believes in him will receive forgiveness of sins through his name."
Psalm 118:1-2, 16-17, 22-23
R: This is the day the Lord has made; let us rejoice and be glad.
1
Give thanks to the LORD, for he is good, for his mercy endures forever.
2
Let the house of Israel say, "His mercy endures forever."
(R)
16
"The right hand of the LORD has struck with power; the right hand of the LORD is exalted."
17
I shall not die, but live, and declare the works of the LORD.
(R)
22
The stone which the builders rejected has become the cornerstone.
23
By the LORD has this been done; it is wonderful in our eyes.
(R)
St. Paul exhorts all Christians to take a step in faith and be the leaven that transforms society by sharing how God has changed our lives. This is the truth that sets us free to be the people God wants us to be. If we hide the truth, we are not being faithful to it and will therefore not experience the fullness of its benefits. If we share the truth of God's love with others, we will begin to experience and discover the infinite depth of His love for us all.
Colossians 3:1-4 (or 1 Corinthians 5:6b-8)
1
If then you were raised with Christ, seek what is above, where Christ is seated at the right hand of God.
2
Think of what is above, not of what is on earth.
3
For you have died, and your life is hidden with Christ in God.
4
When Christ your life appears, then you too will appear with him in glory.
It took time for the disciples to realize the significance of the empty tomb. I think it could have taken me a lot longer being the skeptic that I tend to be. The Father raised Jesus from the dead as the culminating event of our salvation. This is why today our joy knows no bounds as we celebrate the depth of God's love for us and that He has chosen
to redeem us from our sins and set us free for all that enslaves us toward sin.
John 20:1-9 (or Matthew 28:1-10 or Luke 24:13-35)
1
On the first day of the week, Mary of Magdala came to the tomb early in the morning, while it was still dark, and saw the stone removed from the tomb.
2
So she ran and went to Simon Peter and to the other disciple whom Jesus loved, and told them, "They have taken the Lord from the tomb, and we don't know where they put him."
3
So Peter and the other disciple went out and came to the tomb.
4
They both ran, but the other disciple ran faster than Peter and arrived at the tomb first;
5
he bent down and saw the burial cloths there, but did not go in.
6
When Simon Peter arrived after him, he went into the tomb and saw the burial cloths there,
7
and the cloth that had covered his head, not with the burial cloths but rolled up in a separate
place.
8
Then the other disciple also went in, the one who had arrived at the tomb first, and he saw and believed.
9
For they did not yet understand the scripture that he had to rise from the dead.
think:
If we share the truth of God's love with others, we will begin to experience and discover the infinite depth of His love for us all.
_______________________________________________________



God's special verse/thought for me today

________________
_________________________________________________________



T O D A Y ' S BLESSING LIST
Thank You Lord for:
____________________________________
_______________________________________________________
READ THE BIBLE IN ONE YEAR
Exodus 1-3
Things to be grateful for from the past week
________________________________________________________________
________________________________________________________________
_________________________________________________________________
Things to ask God for in the coming week
________________________________________________________________
_________________________________________________________________
________________________________________________________________
Most important word God told me this week
________________________________________________________________
_________________________________________________________________
Today the Church proclaims, "Jesus is risen from the dead!" This truth is the turning point in human history as it frees us from the powers of sin. We can avail of the gift of salvation and make use of the grace God has poured out for us through thedeath and resurrection of His Son in order to live holy and righteous lives. In an absolute sense, this was not possible before as sin reigned supreme over the earth. The Law of Moses and those who followed it challenged the power of sin, but the Law and obedience to it was unable to overcome sin's power absolutely. The reason for this is that sin offends God and no matter how hard a human being tries, he or she is not able to overcome the infinite offense caused by even the smallest of sins. There is an infinite offence in every sin because every sin is an offense against the infinite love God has for each of us. Jesus repairs the damage done by sin simply because He is both God and man. In His humanity, He can identify with us and in His divinity, He has the capacity to heal the infinite offense of our sins. This is the wonder of the incarnation and the willingness of Jesus to be "one of us." Without the humility of Jesus, our salvation would not be possible.
Jesus, as a man, shows us that obedience to God's will is possible, and in being obedient unto death Himself wins for us the forgiveness we need to be reconciled with our heavenly Father.
The Father then shows His faithfulness to His Son by raising Him from the dead. This also shows us that the powers of death and sin have been overcome once and for all! The power that sin has exercised since the Fall is now ended for those who wish to live according to the Spirit of God and the precepts of the Gospel. It will not be easy, but it is possible to overcome sin and live according to the way and plan God has for our lives.
Fr. Steve Tynan
How well have I appropriated the gift of my salvation? Do I live a life free of the powers of sin and fear of death? If not, where do I have to grow in faith in order to be more faithful to the Gospel proclamation?
Father, You did not abandon us even though we sinned grievously against You. You sent us Jesus to be our redeemer. Thank You for all of this and help me to live faithfully according to Your will for me.
St. Toribio Alfonso de Mongrovejo, bishop and defender, pray for us.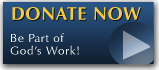 The FEAST is one of the happiest places on earth.

Click Here to find a Feast near you!
KERYGMA TV! is BACK
KERYGMA TV is on a new time slot and new channel Sundays 8 a.m. at IBC 13
Need Counseling? No Landline?
Now, you can use your mobile phone to call a friend for counseling at 09228407031. Or you may call our landlines 7266728, 7264709, 7259999 Mon-Fri 24-hrs, Sat 6am-5pm, Sun 6am-10am
BO BLOGS!
Go to Bo's Official Site and read his almost daily blog! Its not news, but thoughts and musings of Bo Sanchez. Get to know Bo in a more personal way --and find out what it means to live the life of a preacher. You get to enrich your faith as well.
DONATION
Remember to always donate your "first fruits"-not the last. Click on the "Donation" Box under the members menu - and you'll even see links to the nearest branches of the Banks where you can deposit.