READINGS for 2008-03-13
"If I glorify myself, my glory is worth nothing…" – John 8:54
I named my band "Himaya" (Visayan word for praise or glory) to remind us that everything we do should be a reflection of God's glory. But as "concert-rockers," it's easy to be affected by the "glory" accorded to you.
We have girls shrieking our names, guys bowing down before us, kids lined up holding papers or hankies for our autographs, plus unending photo ops and handshakes that go on and on.
Thus, we need to continuously remind ourselves that these are all nothing if not rightfully offered back to Him. Why? Because it's very easy to drown in all of these with catastrophic results — jealousy and envy among members, intrigue, pride, immoral and excessive lifestyle — all from the delusion that "I am adored, I can do anything and nothing can stop me!"
It may sound extreme but this can happen — gradually, like cancer that eats you up "stage by stage." Then you realize your self glorification has drowned you in the mud. The secret? Cut it off as soon as it starts. Give back the glory where it is rightfully due.
Himaya sa Diyos!
(Glory to God!)
Alvin Barcelona
When people praise and honor you, do you acknowledge God as the real source of your achievements? Do you remain humble, loving and God-centered amidst your success?
All glory, and honor, and power are Yours, now and forever. Amen.
This change in name for Abram is significant as it points towards God's promise that his faith will become a blessing for the many. The meaning of his name changes from "father of a nation or people" to the "father of many nations or peoples." Name changes always signify important truths in the Scriptures and the truth here is that even in his name, there is the promise that redemption is not just going to be a Jewish reality but one for all peoples and nations.
3 When Abram prostrated himself, God continued to speak to him: 4 "My covenant with you is this: you are to become the father of a host of nations. 5 No longer shall you be called Abram; your name shall be Abraham, for I am making you the father of a host of nations. 6 I will render you exceedingly fertile; I will make nations of you; kings shall stem from you. 7 I will maintain my covenant with you and your descendants after you throughout the ages as an everlasting pact, to be your God and the God of your descendants after you. 8 I will give to you and to your descendants after you the land in which you are now staying, the whole land of Canaan, as a permanent possession; and I will be their God." 9 God also said to Abraham: "On your part, you and your descendants after you must keep my covenant throughout the ages."
R: The Lord remembers his covenant for ever.
4 Look to the LORD in his strength; seek to serve him constantly. 5 Recall the wondrous deeds that he has wrought, his portents, and the judgments he has uttered.
(R)
6 You descendants of Abraham, his servants, sons of Jacob, his chosen ones!
7 He, the LORD, is our God; throughout the earth his judgments prevail.
(R)
8 He remembers forever his covenant which he made binding for a thousand generations — 9 which he entered into with Abraham and by his oath to Isaac.
(R)
The Jews just do not get it. Jesus has been telling them for years that His mission is one that brings the gift of new life to the People of God. God is a God of the living, not the dead. Let us listen closely to this message so that we will never forget it. We need to keep our focus right or the devil will have an easy task deflecting us from the truth of
God's love and His will for our lives.
51 Amen, amen, I say to you, whoever keeps my word will never see death." 52 [So] the Jews said to him, "Now we are sure that you are possessed. Abraham died, as did the prophets, yet you say, 'Whoever keeps my word will never taste death.' 53 Are you greater than our father Abraham, who died? Or the prophets, who died? Who do you make yourself out to be?" 54 Jesus answered, "If I glorify myself, my glory is worth nothing; but it is my Father who glorifies me, of whom you say, 'He is our God.' 55 You do not know him, but I know him. And if I should say that I do not know him, I would be like you a liar. But I do know him and I keep his word. 56 Abraham your father rejoiced to see my day; he saw it and was glad. 57 So the Jews said to him, "You are not yet fifty years old and you have seen Abraham?" 58 Jesus said to them, "Amen, amen, I say to you, before Abraham came to be, I AM." 59 So they picked up stones to throw at him; but Jesus hid and went out of the temple area.
think:
We need to keep our focus right or the devil will have an easy task deflecting us from the truth of God's love and His will for our lives.
_______________________________________________________



God's special verse/thought for me today

________________
_________________________________________________________



T O D A Y ' S BLESSING LIST
Thank You Lord for:
____________________________________
_______________________________________________________
READ THE BIBLE IN ONE YEAR
Genesis 9-12
What is the MeaninG of death?
Jesus discusses with the Pharisees and the leaders of the Jewish people their understanding of death. The Old Testament prophets are all dead. What does this mean for them? What is the meaning of death for us? Our answer will be very different to those who existed before the promise of the resurrection. The Jews of
Jesus' time had very little, if any, understanding of the resurrection of the dead, but for us it is one of the central beliefs of our faith.
Jesus wants the Jews to open their minds to the possibility that there is more to life than living and dying. If we believe that there is a resurrection then this will condition the way we think and act in this life. Also, it is the promise of the resurrection that helps us make sense of suffering in this life. The promise of eternal life gives added moral character to the choices we make, and help us remember that there will be a time when we have to give an account for all that we have done. If we believe in the resurrection, we will also believe that those who have gone before us are not absolutely dead to us. We can still be in union with them in a spiritual way. This is the basis of the threefold understanding of the Church where we have the Church militant (this is us struggling to fight the good fight of faith); the Church triumphant (those in heaven who are interceding for us) and finally, the Church suffering (those undergoing purification before they can reach eternal life in heaven). We are not alone in the spiritual battle; we stand with and receive the help of the millions who have gone before
us and will come after us, and the same is true for all of them as well.
When I realize that I am part of a much bigger work than what I am involved in, it gives me the courage, hope and strength to persevere in my rocky part of the vineyard of the Lord.
Fr. Steve Tynan
What role do the saints and those who have gone before me play in my life today? How open am I to doing their work and thus become a part of a far bigger work under God's will?
Father, You hold the universe and all of history in Your hands. You have created all things and You hold them all in being. Help me to realize that I have a part, albeit a small one, to play in Your mighty plan.
St. Roderic, martyr, pray for us.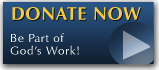 The FEAST is one of the happiest places on earth.

Click Here to find a Feast near you!
KERYGMA TV! is BACK
KERYGMA TV is on a new time slot and new channel Sundays 8 a.m. at IBC 13
Need Counseling? No Landline?
Now, you can use your mobile phone to call a friend for counseling at 09228407031. Or you may call our landlines 7266728, 7264709, 7259999 Mon-Fri 24-hrs, Sat 6am-5pm, Sun 6am-10am
BO BLOGS!
Go to Bo's Official Site and read his almost daily blog! Its not news, but thoughts and musings of Bo Sanchez. Get to know Bo in a more personal way --and find out what it means to live the life of a preacher. You get to enrich your faith as well.
DONATION
Remember to always donate your "first fruits"-not the last. Click on the "Donation" Box under the members menu - and you'll even see links to the nearest branches of the Banks where you can deposit.