READINGS for 2008-02-19
"… for they preach, but do not practice…" – Matthew 23:3
"To lead by example." This is what my newly hired assistant answered when I asked her what she expected of her manager — me! What a tall order for managers everywhere.
Time and again, I realize the incredible responsibility that comes with being placed in a position of leadership. Because whether we mean it or not, whether we are aware of it or not, people are watching us. Those on our team — the people we are trying to lead — will always look to us for guidance. And more than the things we say, it is the things we do that speak the loudest.
The kind of example we set speaks volumes of both our competence and our character — two ingredients that are crucial in any line of work.
Our beautiful and well-crafted meeting speeches and memos are empty if we do not make them come alive in our daily performance and interactions.
May we always walk the talk.
Cess Cosico
If you were your subordinate, would you like the kind of leader that you are?
Lord, help me lead by example. Make me the kind of leader who follows the example set by Your Son.
This is the power of true forgiveness, namely the ability to completely wipe clean the hatred and mess caused by sins against us. If we have lingering hatred or resentment in our hearts, we need to ask the Lord to purify our decision to forgive. There is something we are clinging to that hinders our full forgiveness of the person. This will always be a challenge to us, and a difficult one at that. However, as the Lord has forgiven us, so too must we forgive all others.
10
Hear the word of the LORD, princes of Sodom! Listen to the instruction of our God, people of Gomorrah!
16
Wash yourselves clean! Put away your misdeeds from before my eyes; cease doing evil;
17
learn to do good. Make justice your aim, redress the wronged, hear the orphan's plea, defend the widow.
18
Come now, let us set things right, says the LORD. Though your sins be like scarlet, they may become white as snow; though they be crimson red, they may become white as wool.
19
If you are willing, and obey, you shall eat the good things of the land;
20
but if you refuse and resist, the sword shall consume you for the mouth of the LORD has spoken!
Psalm 50:8-9, 16bc-17, 21 and 23
R: To the upright I will show the saving power of God.
8
"Not for your sacrifices do I rebuke you, for your burnt offering are before me always.
9
I take from your house no bullock, no goats out of your fold."
(R)
16
"Why do you recite my statutes, and profess my covenant with your mouth,
17
though you hate discipline and cast my words behind you?"
(R)
21
"When you do these things, shall I be deaf to it? Or do you think that I am like yourself? I will correct you by drawing them up before your eyes.
23
He that offers praise as a sacrifice glorifies me; and to him that goes the right way I will show the salvation of God."
(R)
Earthly recognition will ultimately count for nothing in the Kingdom of God. Those who live and bask in the glory of having their lives splashed around magazines and television are in for a very rude shock when they come to the realization that probably 99 percent of all of this is rooted in sin of one sort or another. Unless a person's life is exemplary and holy, they better not be advertising it as an example for all the world to see and follow. Remember, better to be thrown into the lake with a millstone around one's neck than to be the cause of another's sin, especially those who do not know better.
1
Jesus spoke to the crowds and to his disciples,
2
saying, "The scribes and the Pharisees have taken their seat on the chair of Moses.
3
Therefore, do and observe all things whatsoever they tell you, but do not follow their example. For they preach butthey do not practice.
4
They tie up heavy burdens [hard to carry] and lay them on people's shoulders, but they will not lift a finger to move them.
5
All their works are performed to be seen. They widen their phylacteries and lengthen their tassels.
6
They love places of honor at banquets, seats of honor in synagogues,
7
greetings in marketplaces, and the salutation 'Rabbi.'
8
As for you, do not be called 'Rabbi.' You have but one teacher, and you are all brothers.
9
Call no one on earth your father; you have but one Father in heaven.
10
Do not be called 'Master'; you have but one master, the Messiah.
11
The greatest among you must be your servant.
12
Whoever exalts himself will be humbled; but whoever humbles himself will be exalted."
think:
If we have lingering hatred or resentment in our hearts, we need to ask the Lord to purify our decision to forgive.
_______________________________________________________

God's special verse/thought for me today________________
_________________________________________________________

T O D A Y ' S BLESSING LIST
Thank You Lord for:
____________________________________
_______________________________________________________
READ THE BIBLE IN ONE YEAR
Colossians 1-4
"We were not like this before. We were simple people living simple lives. But then came power and every good thing we were holding on to were compromised. We were so proud of the fact thatwe were honorable people. But power corrupted my husband and our priorities got all muddled up. Suddenly we preferred wealth over integrity; self-preservation over selfsacrifice; pleasing the powers that be over service; an extravagant life over simplicity." This was how my friend explained what went wrong in their lives when her husband entered politics. I told her politics in itself is not bad, but it can really alter one's disposition unless he is really deeply rooted in God.
Once one loses sight of the fact that the reason why he is given the power is for him to serve the people, it can really prove to be futile. He will stay in power for the wrong reasons and will try to preserve his power for his own sake and no longer for altruistic ends. Such idiocy is manifested thus: they burden others with loads that they themselves are not willing to carry; they do all their deeds to be seen by others; they flaunt their excesses without any tinge of embarrassment; they love to have the place of honor at banquets and the best seats in public gatherings; they love to be greeted with respect in the
marketplaces, and to have people call them sir or madam.
No matter how high we put ourselves on our self-made and self-serving pedestals, it is God who will put us where we rightfully belong. For Jesus says that all who exalt themselves will be humbled, and all who humble themselves will be exalted .
Fr. Sandy Enhaynes
Do you know where God has rightfully placed you?
Jesus, You know full well Your place in the Father's plan of salvation. Help us know ours.
St. Alvarez of Corova, pray for us.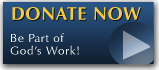 The FEAST is one of the happiest places on earth.

Click Here to find a Feast near you!
KERYGMA TV! is BACK
KERYGMA TV is on a new time slot and new channel Sundays 8 a.m. at IBC 13
Need Counseling? No Landline?
Now, you can use your mobile phone to call a friend for counseling at 09228407031. Or you may call our landlines 7266728, 7264709, 7259999 Mon-Fri 24-hrs, Sat 6am-5pm, Sun 6am-10am
BO BLOGS!
Go to Bo's Official Site and read his almost daily blog! Its not news, but thoughts and musings of Bo Sanchez. Get to know Bo in a more personal way --and find out what it means to live the life of a preacher. You get to enrich your faith as well.
DONATION
Remember to always donate your "first fruits"-not the last. Click on the "Donation" Box under the members menu - and you'll even see links to the nearest branches of the Banks where you can deposit.